The production of Kaaba's Kiswah (the cloth that covers the Kaaba in Mecca), goes through several stages and long work.

This starts from the lifting process of the cloth on Dhu'l-Qi'dah and handing over al-Kiswah to the responsible department, the passing through the al-Kiswah complex in a dedicated parade, and finally draping it in Muharram.

Many may not know about these stages, and hence the reason that the "Kiswat al-Kaaba" documentary was produced by the General Presidency for the affairs of the Grand Mosque and the Prophet's Mosque, represented by the Media and Communication Department.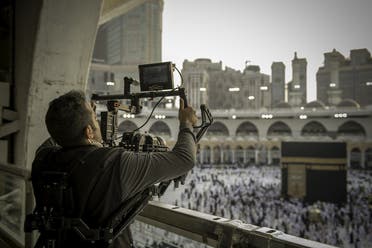 The documentary film is a realistic story that reflects what we do not know about al-Kiswah.

Sultan Bin Saud al-Masoudi, Director of Media and Communication Department and supervisor of the film, said to Al-Arabiya.net : "This is considered the first documentary film about Kiswah al-Kaaba, and summarizes the whole process. It also highlights Saudi efforts in serving the two holy mosques and talks about all the production stages throughout a whole year."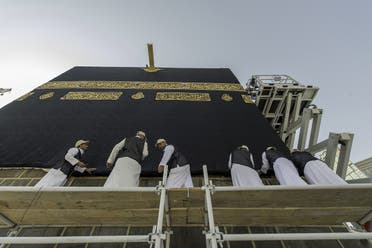 "The filming took place at the King Abdul Aziz Center for Kaaba's Kiswah for 10 days, in addition to filming the stages of changing the cloth for four days inside the Grand Mosque. The film took a year and-a-half to complete starting form suggesting the idea to final production."

Al-Masoudi asserted that choosing the distinguished national calibers, the early preparation for shooting the film and studying the shooting locations to ensure the quality of the film in a way that suits the two holy mosques, were considered. Twenty-five Saudi technical professionals worked on this film, and it was translated into English and is currently being translated into several languages.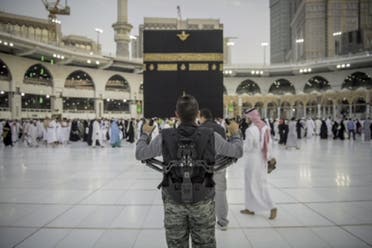 The film will be played on Saudi Airlines, inside the trains serving the two holy mosques and at the international airports throughout Saudi Arabia.

He explained that the Presidency intends to promote the correct practices and noble values towards the Grand Mosque and the Prophet's Mosque, through these films which highlights the sanctification and reverence of the Kaaba, presenting the scientific and preaching role of the two Holy Mosques, and to spread the message of moderation and tolerance.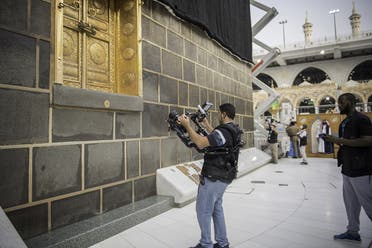 The film was inaugurated by Prince Khalid Al Faisal, Advisor to the Custodian of the Two Holy Mosques and Prince of Emirate Mecca, during the handing over process of al-Kiswah.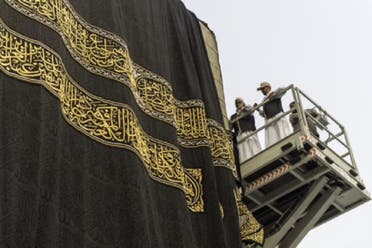 This took place in his office in Mecca, in the presence of Prince Abdullah Bin Bandar and Sheikh Dr. Abdul Rahman Al-Sudais, the General President for the Holy Mosque affairs and the Prophet's Mosque.