More and more Iraqis living abroad are joining the list of founders of charities seeking to lessen the woes of their conflict-stricken brethren in Iraq.
The Ministry of Labor and Social Affairs estimated that there are around 4.5 million orphaned children in Iraq, and nearly 70 percent of them had lost their parents since the 2003 invasion and the ensuing violence.
About 600,000 children are living in the streets around Iraq without food or shelter and there are 700 children living in the 18 orphanages existing in the country, lacking their most essential needs."
Due to conflicts, the Ministry of Women's Affairs estimated that there may be around two million women breadwinners in Iraq, most of them widowed during the various wars in Iraq and the sectarian conflict.
Asked if it is receiving donations from Iraqis in the diaspora, the spokeswoman of The Islamic Ethar Foundation, a local NGO in Baghdad, who wished not to be named, said the majority of charity comes from Iraqis inside the country or former residents who left the country but continued with their charity.
She said there is only a small portion of widows that receive government support, and sometimes even when they get the support, it will not be continuous. But many organizations have stepped up to help a whole host of groups in Iraq.
In December last year, INtheFrame was one of the newest NGOs cofounded by a British-Iraqi lawyer, Noor Kadhim to help Iraqi arts. The group was able to raise at least $30,000 in an art auction that sold work of 16 Iraqi artists from around the world.
"I feel that Iraqis living outside Iraq are now feeling a greater sense of empowerment vis-a-vis their status as Iraqis," said Kadhim, whose money helped support an arts education program piloted in the Iraqi capital by a UK-based charity, the Young Mesopotamians.
The Young Mesopotamians whose founder is also an Iraqi-British lawyer female, Maysa Ibrahim, came into being in July 2010 to support and revive the art scene in Baghdad.
"They feel a greater sense of conscience and responsibility towards their Iraqi-resident brethren, and are emboldened to speak their minds about the revolution in Iraq, and to help Iraqis living within Iraq to break free from the constraints and the shackles of the previous regime," Kadhim added.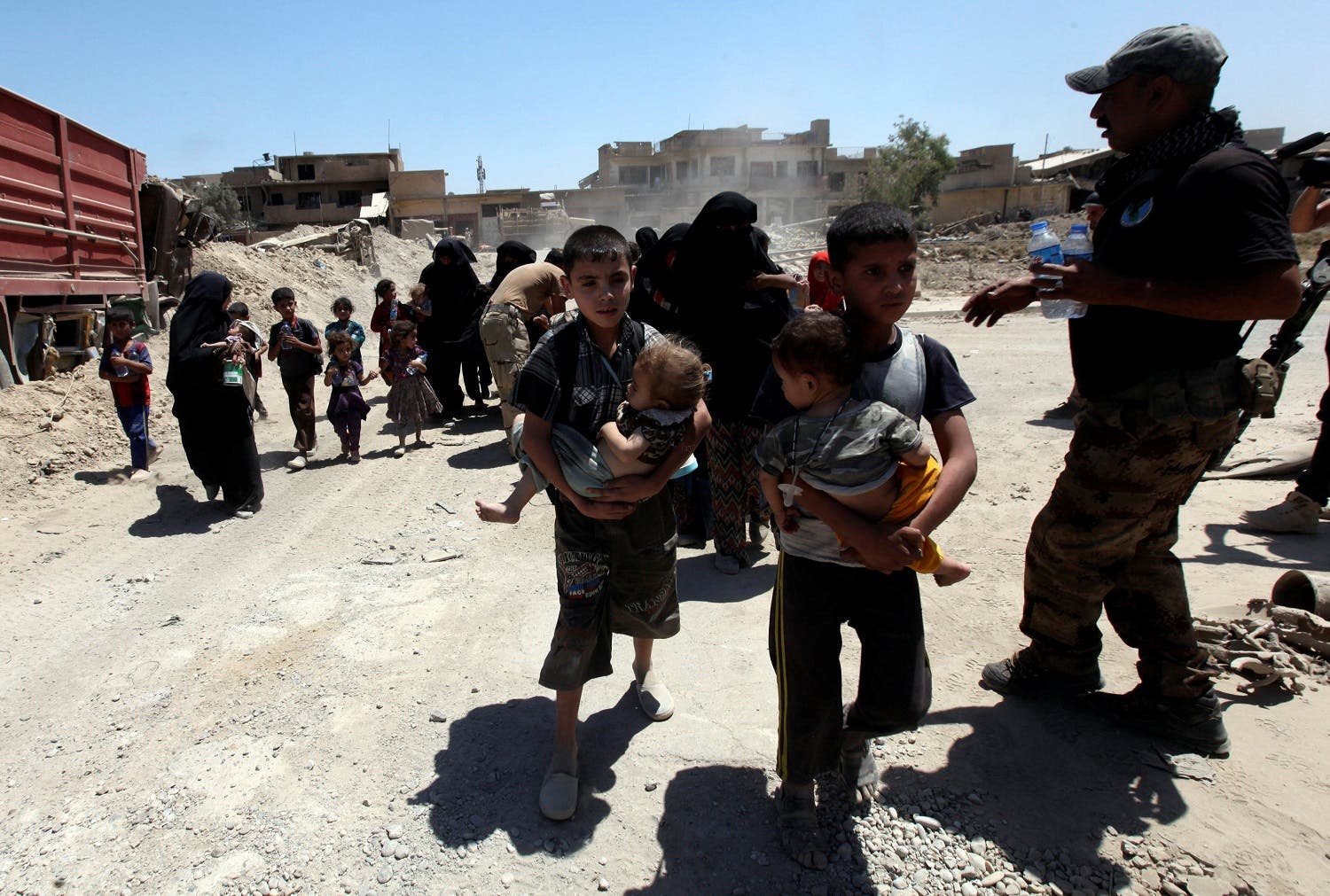 Fundraising initiatives
Nadia al-Shadhir, another British-Iraqi, who founded Walk for Iraq in 2007 to organize sponsored walks and fundraising initiatives for charitable organizations throughout Iraq, says that while she doesn't see "much growth in charity work," she keeps hearing of more charities cropping up which are devoted to aid and help Iraqis.
"Normally these are charities who wish to partner with Walk for Iraq and [want] us to promote and fundraise for them; charities such as Help the Needy and Dima Foundation based in the UK and Icare based in New Zealand," she said.
Shadhir said she launched Walk for Iraq because she felt the onus and responsibility to do something as little relief was being provided to Iraqis inside Iraq.
"In fact, I didn't have plans to create an initiative such as Walk for Iraq. It was just a small fundraiser … It was only after the 2007 walk that it grew and became an international movement."
In addition to the UK, the Walk for Iraq movement spans all of Canada, New Zealand with more countries such as Denmark, Germany, Jordan, Oman, Qatar, Sweden, Switzerland, UAE, Australia and the US, all of which have sizeable Iraqi communities, to be included. Last year's walk in the UK raised $27,128, which was devoted to orphans and widows.
"There are a lot of young Iraqis with a lot of energy out there and we are proud to be working with them as well as our team in Canada. The following years saw very slow funds raised for our movements due to the economic crisis. However this year we have done very well with our recent walk in the UK so things are starting to pick up."
Newly created charities have to endure suspicion by donors and sometimes even from governments who fear the donations may be used to funnel terrorism in Iraq. Many donors also question if their money will get to those who are most destitute and in need ─ especially since Iraq is mired in accusations of corruption.
However, Kadhim said that there is a greater sense of control when raising funds for Iraq.
"While corruption still exists (and it is not confined to Iraq), it is more likely that charity work will be diverted into the right hands if we carry out proper due diligence. Rather than go straight into a dictator's pockets to fund palaces, we can now channel money into the causes that we feel are important and will benefit our new and emerging country," she added while reminiscing Iraq's old days before the ouster of Saddam Hussein in 2003.
Shadhir, however, said: "I am one of the people that put myself in the others shoes. I investigate and handpick charities."
Shadhir, who has never been to Iraq herself, has people on the ground that she trusts. "The way our funds are used are usually documented in the form of photography, videos and records. I fully trust my team on the ground.
Thankfully this is the reputation I have built over the years and I often have random people asking who the best charity to give to is."