Once great legacy of Arabs, India reviving ancient underground water channels
One of the great legacies of Arabs and Persians to the world, the Qanat (Arabic for conduit) or Karez (Persian for smaller channels) system of irrigation – which made agriculture and town life possible in areas that would otherwise have been too arid – is now being revived in semi-arid Bidar, Karnataka's less developed district in India.
Besides Bidar, they can also be found in towns like Bijapur, Aurangabad, Ahmednagar and Hukkeri. At least three main ancient Karez lines still course like arteries in several pockets of Bidar, threading habitats, bringing to the parched land water and coolness and life itself.
Considering its utility, the Bidar district administration along with other agencies and experts had sprung into action to preserve these subterranean aqueducts known by different names in different places. The chronology of Deccan dynasties reveal that Bidar might have been one of the earlier historic cities to have such a water channeling system built.
Bidar was made the capital city of Bahmani Sultanate under which the Old Fort was rebuilt and madrasas, mosques, palaces and gardens were built. It is believed that Ahmad Shah Bahmani 'Wali' constructed the karez lines after his reign was fully established in AD 1427.
The water harvesting and underground transmission system was constructed during his time with help of Persian engineers since the Bahmani Sultanate had links with Persia in those bygone times.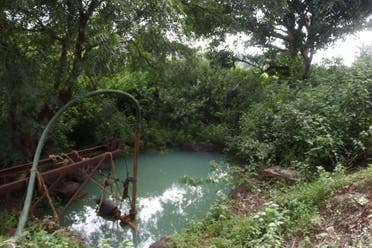 Community water system
Karez was developed more as a community water system and to secure the fortifications by filling up the moats. A place like Bidar needs a system like Karez where the soil was rocky and drilling wells to accommodate drinking water was not easy.
Though Bidar's ambitious project of Naubad Karez is now in working condition but more needs to be done and the water quality is good for drinking and domestic uses.
V. Govindankutty, Assistant Professor, Department of Geography, Government College Chittur in Kerala's Palakkad, has spent nearly two years mapping every detail including condition assessment that played a key role in the restoration of these Karez lines.
The report was submitted to the district administration through his previous organization IHCN to Government of Karnataka. Prof. Govindankutty says that so many stakeholders were instrumental in ensuring support at the right time.
"The late Bidar District Collector Anurag Tiwari also contributed not just for the development of Karez system in Bidar but took the initiative to restore many historical tanks and wells. The Bidar Team YUVAA (NGO) supported the cleaning of Karez as well as generating social awareness on water conservation," Prof. Govindankutty said.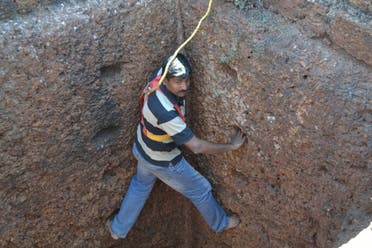 Stalled work
Since the Karez started flowing in September 2016 the work has been stalled. Prof. Govindankutty says the work on rejuvenation of Nauabd Karez has to restart this coming summer in 2019 and there stands the possibility to showcase what such systems can accomplish in today's time.
"The work has to be carried out systematically and faster with multiple teams working at various locations," he says.
According to Nagnath Patil of Yuvaa, Bidar is home to three Karez lines. Among the most famous is the Naubad, which is currently functional and is 2.58 km long.
"The water that now flows in the Naubad Karez (aqueduct) is the result of months of challenging research and meticulous restoration, not only of the aqueduct and its vents but also of Bawdis and Kalyanis (open wells and tanks that dot the landscape here), a part of Bidar's highly evolved and networked indigenous water systems."
Patil says the next course of action will be executed in two phases. "Phase I is landscaping and beautification of 50mts near to Karez line in Naubad and phase II is to develop a garden and an amphitheater near the mouth of Karez," he said.
Karez systems in Bidar were first documented in the 1920s by Gulam Yazdani (Bidar Its History and Its Monuments), the former head of archaeology in the Nizam government of Hyderabad.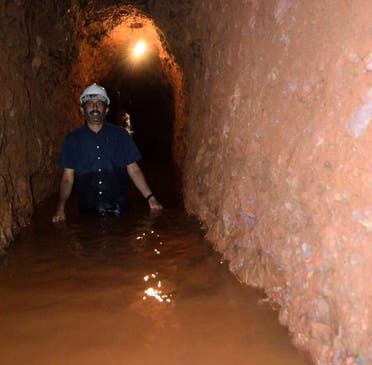 Current status of Karez
V. Govindankutty calls the present condition of these Karez as "not satisfactory" as the unplanned organic growth of urbanization has engulfed the wells and some of them within the city are untraceable.
"Both Jamna Mori and Shukla Thirth are in an endangered condition. The water does flow through these systems, though they are blocked at many places due to debris from tunnel collapse and dumping of waste. The biggest and most alarming problem is that of water pollution," he says.
According to Govindankutty, conservation plans need to be implemented on the ground. "A comprehensive conservation plan is being prepared after studying the plateaus geophysical characteristics and groundwater dynamics. The plans also have to comply with watershed conservation and development norms," he says.
"The district administration and the Tourism Department are doing great work but should continue to carry this forward," says Govindankutty.