Immigration policies in Europe will face new challenges now that the state of emergency has been declared in Libya. In this crisis Italy is on a fault line that is now turning into a front line.
Italy seems to be confused in its uncompromising approach to immigration, while experts argue that there is only one immigration policy to apply now: resettlement to third countries.
"The only possible immigration policy is to evacuate the people from Libya and distribute them in other States: resettlement to a third country" said Christopher Hein, founder and director of the Italian Council for Refugees, an organization that in the last 27 years has given assistance to over 120,000 people.
Practically the United Nations High Commissioner for Refugees (UNHCR) could manage the process on the ground through a quota system approved by third States in Europe, Africa, North America, and following migrants' consensus. This is not an immigration policy experiment. More than 65,000 individuals departed to resettlement countries with UNHCR's assistance in 2017.
ALSO READ: Despite opposition from left and right, France adopts law on asylum, immigration
"But I am pessimistic regarding the possibility that it will be implemented in Libya" Hein added, explaining that more European countries are closing their doors and Trump's administration doesn't seem to be welcoming foreigners, despite the United States has been the world's top resettlement country, along with Canada and Australia according to UNHCR.
With former Minister of Interior, Marco Minniti, Italy's immigration strategy was to cooperate at an international level, for example by getting the UNHCR involved in Libya, and at a local level through mayors.
"The agreements concluded by the former Italian government led to a significant reduction of illegal immigration, but now there is a different migration policy with the new government, there are more dead in the Mediterranean Sea and the situation in Libya is deteriorating", Hein told Al Arabiya English.
According to UNHCR 2018 report, the number of migrants arriving to Italy by sea, mainly from Libya, declined by 74 percent in the same period between 2017 and 2018, but the number of those that died while crossing the Mediterranean Sea increased: in 2017 the mortality rate was of one victim every 29 persons, this year the ratio is 1:14. Less migrants arriving to Italy, but more dead: this doesn't seem like a successful story.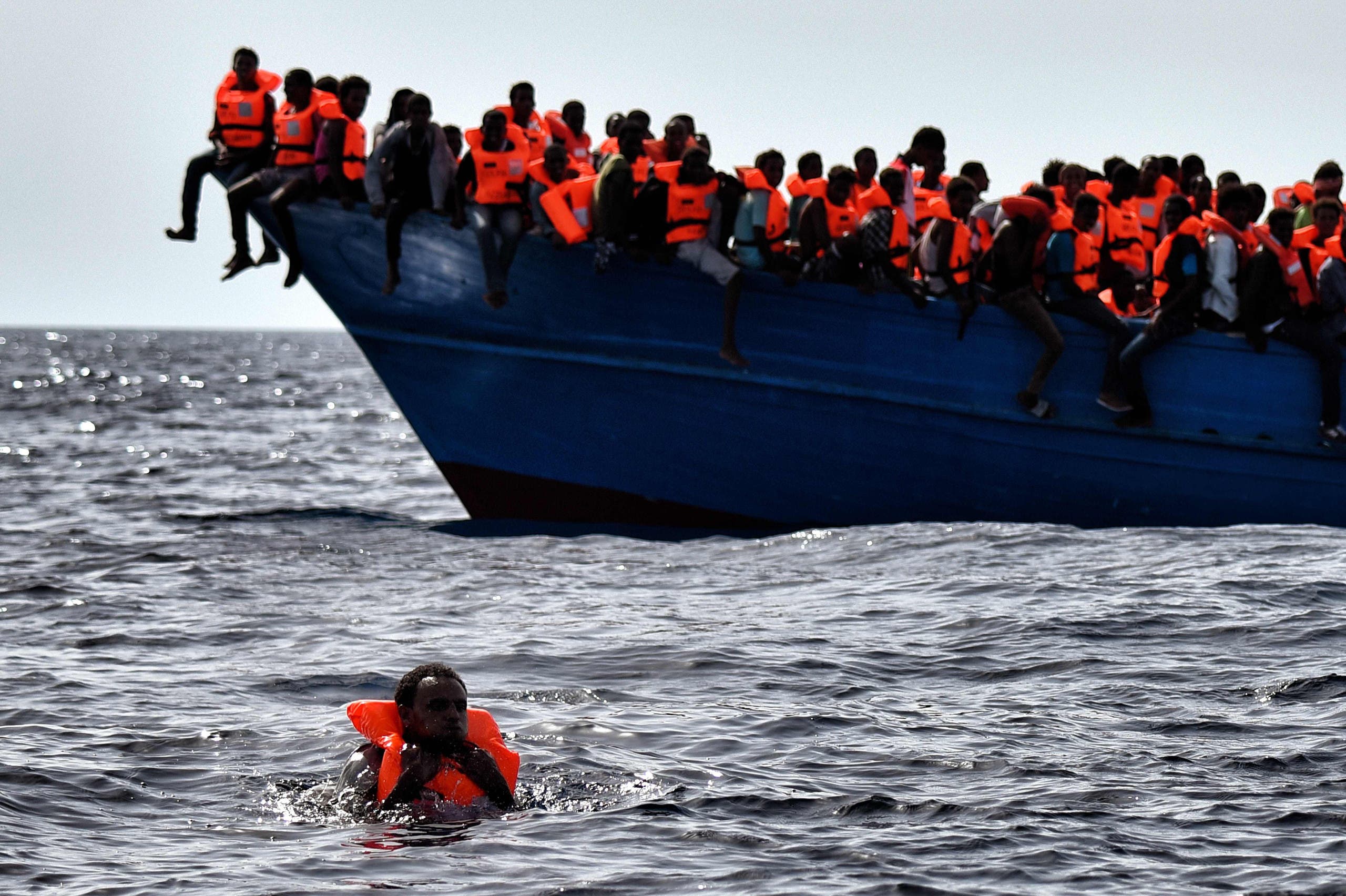 Immigration policy
With the current Minister of Interior, Matteo Salvini, the first immigration policy to be applied was to close Italian ports to boats carrying migrants. "Salvini aims at eliminating asylum rights in Italy which are Constitutional rights" said Hein, who is also Professor of Immigration Law and Policies at Luiss University in Rome, Italy.
Apparently Hein is not the only one to consider Salvini's measures against the law. For keeping migrants on the Diciotti vessel and prohibiting their disembarkation for several days, Salvini is risking to be sentenced to 30 years in jail.
The Attorney General of Agrigento, Luigi Patronaggio, is ready to charge Salvini with kidnapping, illegal arrest, abuse of power and other charges currently under examination by the authorities in Palermo.
ALSO READ: EU migration fudged deal: Interpret it as you like
The current political debate is amplifying the problem. According to Eurispes 2018 survey, the vast majority of Italians have a wrong perception of the number of migrants in Italy.
Over 70 percent of the people interviewed believe foreigners living in Italy are between 16 percent and 24 percent of the total population in the country, with over 25 percent convinced that one resident out of four is not Italian, while the real incidence is only 8 percent.
Behind this misperception there seems to be a manipulation that eventually aims at justifying more authoritarian immigration policies. This could be the real danger Europe should fear from the chaos in Libya.