Will Martin Griffiths benefit from his predecessor's lessons with the Houthis?
High hopes and pressure on United Nations Envoy to Yemen Martin Griffiths to get the Houthis to take seriously peace negotiations fell flat after the militants failed to show up in Geneva.
Political analysts and observers have said that not much has changed and heeded earlier warnings from Griffiths' predecessor Ismail Ould Sheikh Ahmed who said nothing much would change unless the Houthis took political peace talks seriously.
"It was found at the end of the consultations that the Houthis are not ready in this case to make concessions in the security aspect or even to enter into details of a comprehensive security plan, which was a major dilemma in reaching any compromise or solution," Ould Sheikh Ahmed said during his final briefing at the United Nations at the end of his time as envoy.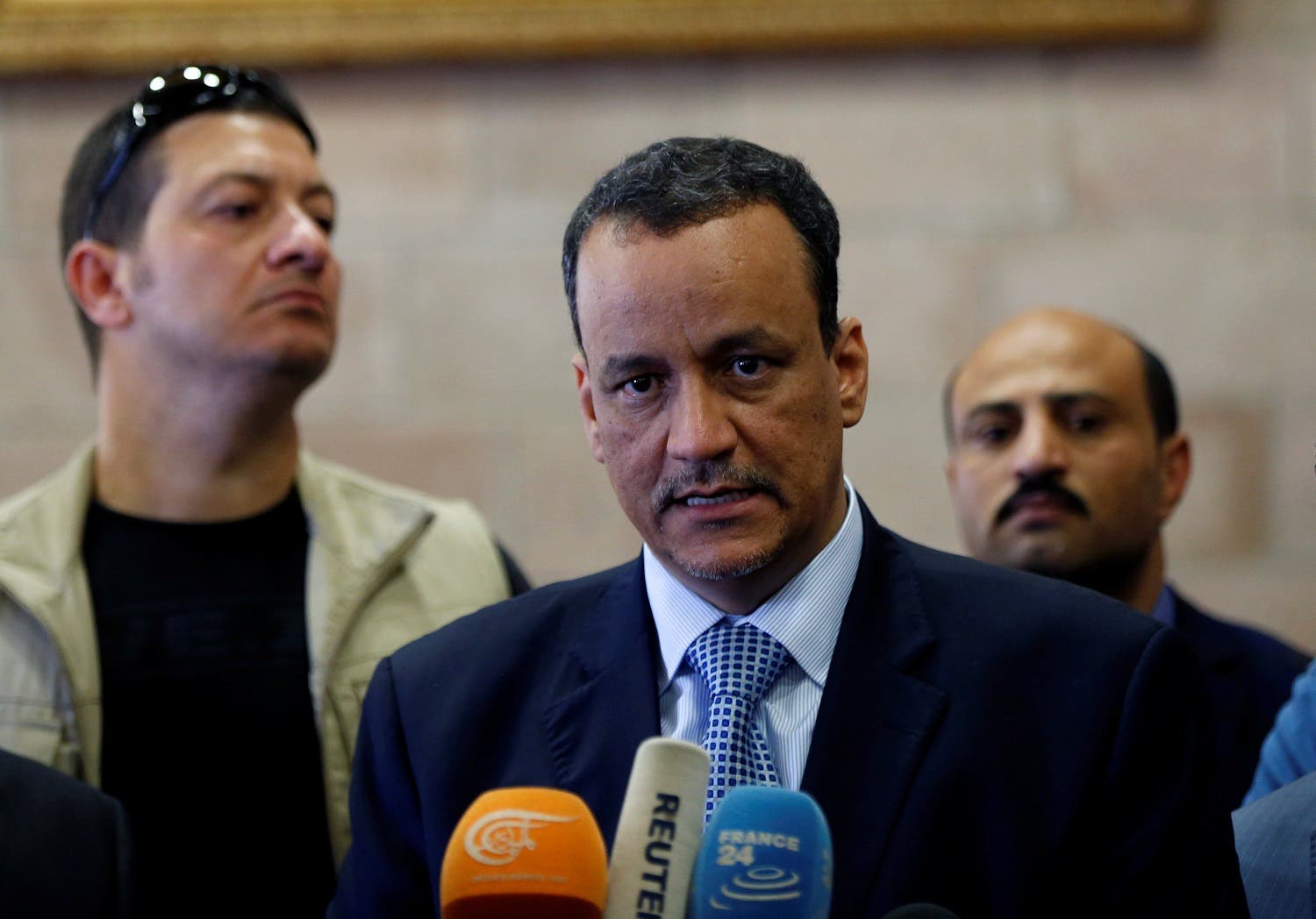 Griffiths, who has tried to spread optimism in recent months, faced a difficult test in Geneva following the attempts of the Houthi militias to block any breakthroughs.
Houthi representatives failed to show up at the talks in Geneva this week, prompting UN envoy Martin Griffiths to call off the attempted negotiations.
The peace talks, initially scheduled to open Thursday, would have been the first official negotiation effort between the government and rebels since 2014.
The first stumbling block for Griffiths, political analysts and observers believe, was in the way Houthis deal with the UN envoy and to a large extent, reveal how successful he would be in preserving impartiality, integrity and transparency.
But transparency, analysts predict, will be reflected in the obstruction of the negotiations, which Griffiths would have discovered had he started where his predecessor ended.