Mazin al-Eshaiker tells Al Arabiya English on why he's a good choice for Iraq PM
Sources with close knowledge of internal political consultations have asserted that among the names being floated by political groups for Iraq's premiership include that of Mazen al-Eshaiker.
Several observers have said that al-Eshaiker might have better chances in case Adel Abulmahdi is not able to grab the opportunity of becoming Iraq's next prime minister.
Sources said that the political powers had reached a shortlist of candidates for the prime minister position on two conditons: One who would not belong to any party and two, did not hold any position in the previous governments.
Al-Eshaiker meets both conditions.
Speaking to Al Arabiya English, al-Eshaiker said that rampant corruption in Iraq due to the poor choices of ministers who represent the interests of various political parties led political parties in preferring an independent.
"By selecting an Independent technocrat PM who picks his or her own ministers who will be responsible and accountable for the actions of all ministries instead of being accountable to the parties that nominated them," al-Eshaiker told Al Arabiya English.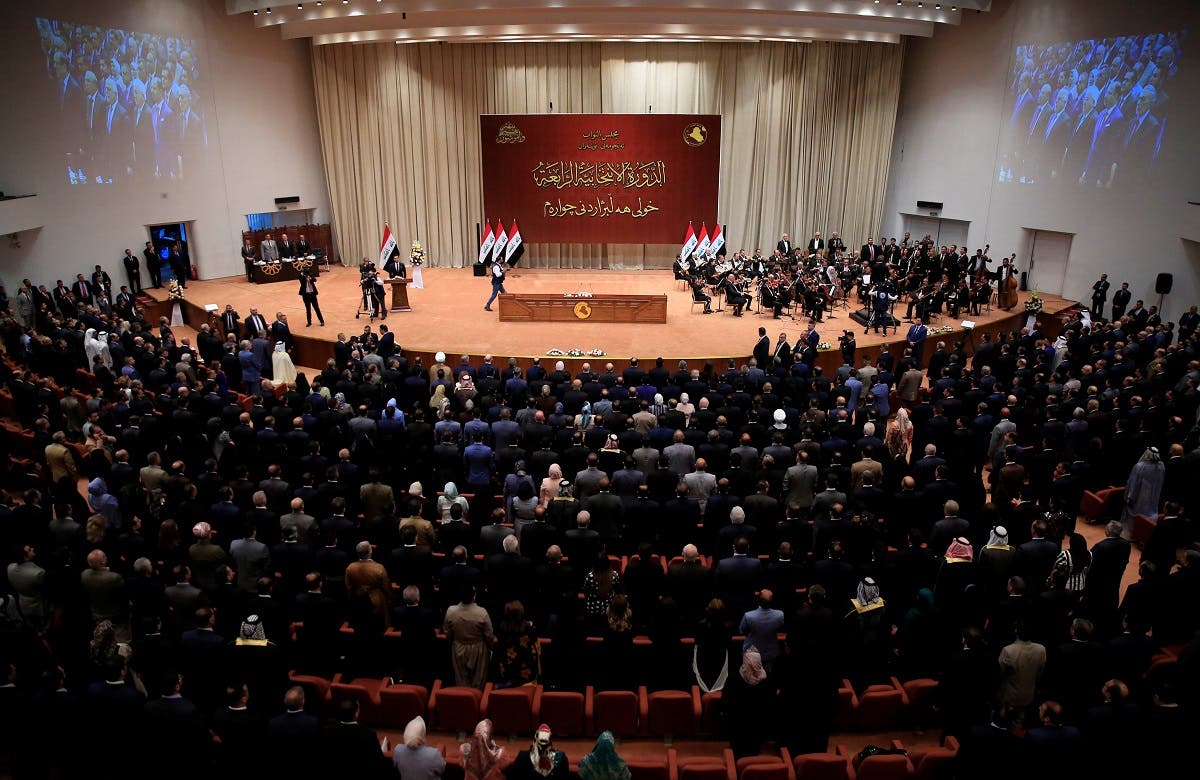 Sources also said that the political groups had agreed that the next prime minister would have the freedom to choose the ministerial structure of his government.
Al-Eshaiker confirmed that he was among the nominees for prime minister and thanked all those who trusted him as an independent technocrat candidate.
Al-Eshaiker, an electronic engineering graduate from the University of California in 1985, expressed via Facebook his appreciation for the people's trust and support for his candidacy. He highlighted that the incoming government has many challenges to improve the political, economic and security situation.
"Ministers needs to be chosen according to integrity, experience and competence standards," he wrote.
Al-Eshaiker pointed out that Iraq is on the edge economically. "There is no way to continue with the quota system. Dividing the ministries according to the nationalities and sects was the reason for the reluctance of most voters not participating in the last parliamentary elections," he wrote.
Al-Eshaiker, an economic and political expert, was born in Karbala governorate. He was previously one of the Bairaq al-Khair al mondawi in the Victory Alliance headed by Haider al-Abadi. So far, al-Fath, Saairun, al-Qarar, al-Wataniya and al-Hekma had approved accepted him to be one of the candidates, while he awaits for other blocs to approve.
Al-Eshaiker had established many electronic labs in the US, Mexico, China, Thailand, Taiwan and Singapore, he was the General Manager of Motorola Iraq from 2003 to 2007.
Then he became an economic expert in the premiership before being CEO of Asia cell Telecom in Sulaymaniyah and then he managed the Nalco Oil Company in Basra.
The main factors of al-Eshaiker's program mainly depends on a strong developmental economic program, aside from the policy of piling employees in the governmental departments and allowing the free economy to take its natural place in construction, industry, agriculture, trade and tourism to absorb the Iraqi competencies and the unemployed labor force, to raise the living standards and service for all the Iraqi people.