Heard of a village with a huge population having ever gone missing?
Sounds weird, incredible but a village with a population of around 5,000 inhabitants has mysteriously gone missing in the eastern Indian state of Bihar and authorities are still to locate it despite all efforts in the past. Right now, a massive search operation has been launched to trace it.
Official records show the village is home to a total of 897 houses but no one knows where they are located, adding to the worry of the officials. Authorities launched extensive searches to locate the "missing" village in the state last month after finding that it has largest number of houses without toilets.
Official records show "Boniganj" falls under Sonahathu village council limit in Hanspura block of Aurangabad district, some 150 km south of Patna. Based on this information, the authorities started searching for the village but despite all efforts they have failed to locate it.
Their trouble mounted further when the local district magistrate Rahul Ranjan Mahiwal initiated severe punitive action against five officials by holding up their salary for their failure to locate the village.
Open defecation
The problem with the local administration is that that due to "non-discovery" of the village, a local village council has not been declared as "Open-defecation free". As such, the village in question has as many as 897 houses without toilets and that is coming on the way of this official declaration.
Post punitive action, the officials launched a fresh drive to search for the village this month but again failed to locate it. Eventually they procured a certificate issued from the local village council chief Punam Devi, which stated there is no such village located under her village council limit, and submitted it to the district magistrate.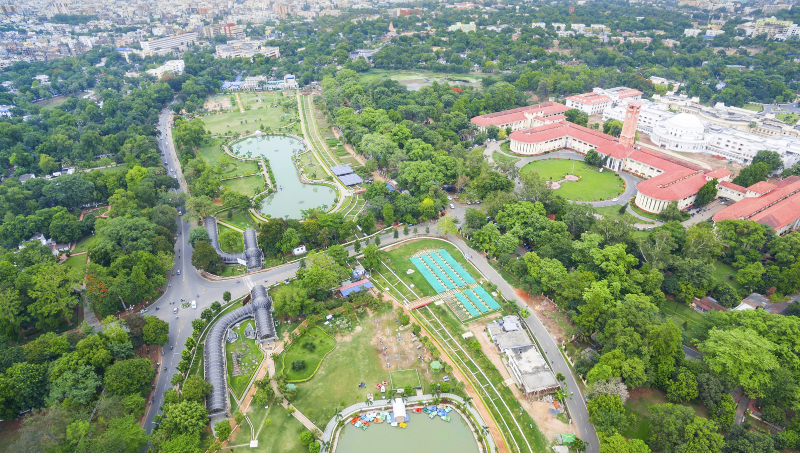 This only confused the authorities further. Finding the matter too serious, the district magistrate later asked the local Block Development Official (BDO) to inquire into the existence of this village but the said official too has failed to locate it.
"Yes, the district magistrate told me to search for this village but I found no such village located under my block. I am not sure if such village really exists or not," the local block development official Amaresh Kumar told Al Arabiya English by phone on Friday.
He, however, added he had not deleted this village from official records as in that case that would deprive the villagers of the benefits of welfare schemes in case the village was ultimately found in future.
Official website
The district magistrate said they have not been able to locate the missing village despite all efforts on their part. "Our official website is showing the existence of this village but we have not been able to find it till date", Mahiwal confirmed over phone.
"I think this village is nowhere in our district. May be this village's name has been misspelt in official records and hence we are not able to find it," he said. He, though, failed to give the correct name of the village.
Bihar remains one of the worst performers in matter of toilet construction. As per an official report, around 16.5 million households out of over 110 million populations in the state currently do not have toilets in their homes, forcing the people to defecate in the open.
Right now, only 308 villages out of total over 44,000 in Bihar have been declared free from open defecation, according to an official report.
Earlier this month, authorities issued letters to all schools whereby all students enrolled therein were told to submit an affidavit saying they have toilets at home. The printed affidavits to be signed by the students say none from their family go out to defecate in the open.