She was not a conventional 22-year-old Iraqi girl as she garnered fame on social media due to her bold videos and pictures she posts on Snapchat and Instagram in a conservative society, leaving her followers on social media divided between those who supported her on the pretext that what she was doing was her personal freedom and those who were against her because she was insulting her society and traditions.
In this context, the head of the security committee in the former Iraqi parliament Hakem al- Zameli on Friday, linked the incident of the assassination of Tara Faris to the widespread illegal gun usage and violence, calling on the Ministry of Interior to reconsider the intelligence wing's performance and for the prosecution of those behind the assassination.
Zameli said in a statement that the repeated assassinations targeting doctors, activists and artists show that there is a failure attached to the security system, and that the intelligence is preoccupied with what he described as side actions, pointing out that there is no legal deterrents such as follow-up and holding these gangs accountable.
He further called for holding security officers and officials accountable as they failed to carry out their duties to prevent the recurrence of assassinations, the most recent of which was the assassination of activist Souad al-Ali in Basra province and yesterday model Tara Faris.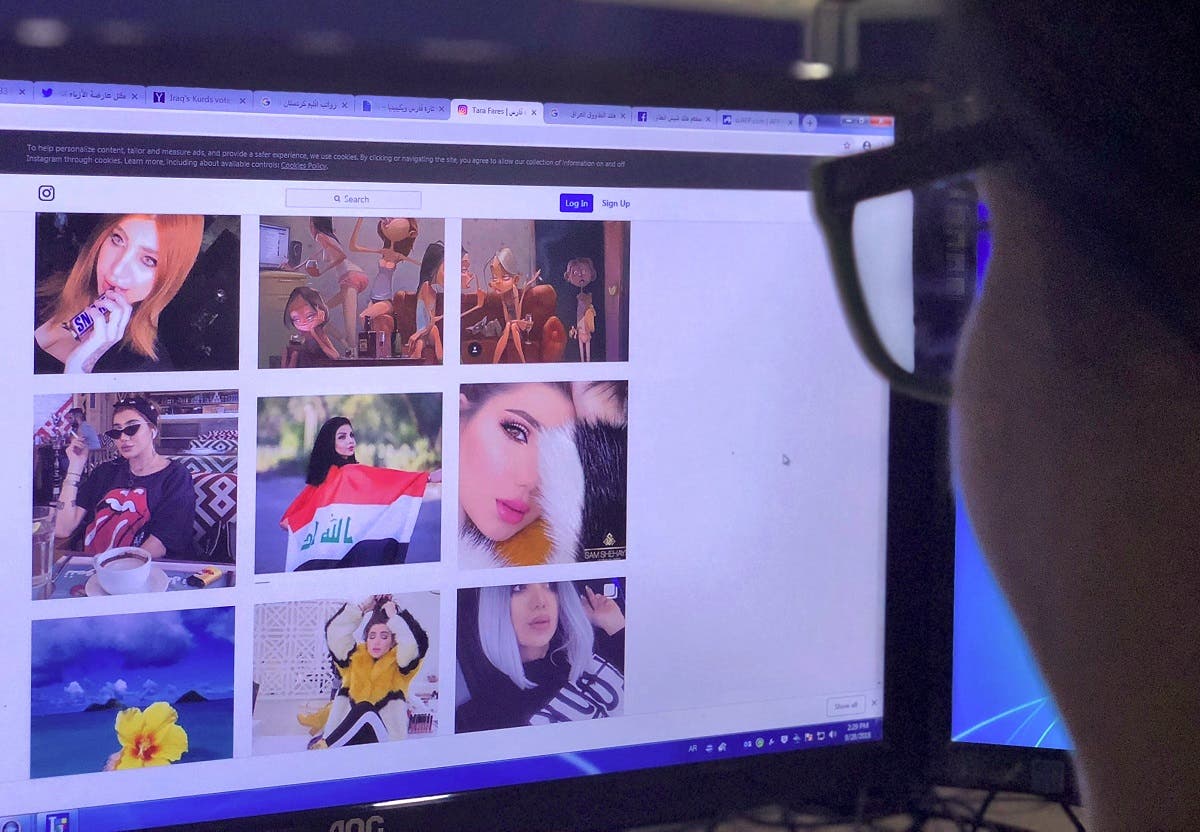 Who is Tara Faris?
Faris was born in Baghdad in 1988 to an Iraqi father and a Lebanese mother and she studied at the Hariri High School in Adhamiya, later dropping out of school to concentrate on her social media accounts and promoting short videos on Youtube.
She was selected as Iraq's Beauty Queen in 2015, and later on she moved to Greece and from there to Turkey for a period of time after receiving death threats. But then she returned to Iraq traveling between Baghdad and Erbil. According to close friends, she was planning to move to the United Arab Emirates to live there.
A video of her assassination surfaced on social media showing two men on a scooter approaching the car and then driving away, while the car goes slowly by in a narrow lane in a Baghdad neighborhood.
3 bullets ended the life of the Iraqi model
The assassination of Faris marks the death of another beauty icon in a series of assassination, targeting accomplished women in the beauty industry in Baghdad within a month.
According to eyewitnesses, the scene of the crime in the center of Baghdad, show unidentified gunmen riding a motorcycle firing three bullets hitting Tara Faris in the head and her chest following which she died immediately in her car. Her body was transferred to the Sheikh Zayed Hospital in Baghdad.
The Iraqi Ministry of the Interior immediately announced the launch of an investigation into the assassination, indicating that it was investigating a person who was accompanying Tara Faris when she was killed. A committee was also set up by the Baghdad police to conduct a search at the scene, according to a statement by the Security media Center.
Iraqi media reported that Faris was shot in the car in Baghdad during in the afternoon.
Many accounts surrounding Tara's assassination
Many accounts surrounding Tara's assassination have surfaced in the last 24 hours, some related to the perpetrators' motives behind her killing. According to some of these accounts, she was under threat of kidnapping, when she was assassinated. Other accounts revealed that she had a personal feud with a young man who had left his home before her death. The other account said that gangs and militias of ISIS sympathizers to be behind this criminal acts.
The findings of investigations on the mysterious deaths last month of the two beauty salons' owners - Rafif al-Yasseri and Rasha al-Hassan - have not been released yet.
It is noteworthy that a number of activists were also killed by unknown gunmen in Basra and Baghdad, while others survived similar attempts, indicating the need to develop intelligence capability on the ground to reduce this criminal activity, which may turn into a vicious cycle.
Iraqi male TV presenter suspended after offensive tweet against Tara Faris
In a related development, Iraqi Media Network issued a statement saying in it that it suspended TV presenter Haydar Zuir, who works in semi-official Iraqi Satellite News channel, because of his Facebook and Twitter publications about the assassination.
A source in the Iraqi Media Network said that the network's decision came as a result of the "unjustified" attack on Faris, who was assassinated Thursday by unknown assailants in the center of Baghdad and insulting the feelings of her family and friends. Zuir's publications have angered many Iraqis who have accused the Iraqi media network of "supporting radical rhetoric."
Zuir had written an offensive statement on his Twitter and Facebook accounts criticizing sympathizers of Tara Faris and justifying her death.