There was pin-drop silence in packed courtroom as the three-member bench of Pakistan's Supreme Court, headed by Chief Justice Saqib Nisar, directed Prime Minister Imran Khan to pay a penalty in order to get his sprawling residence in Islamabad regularized by Capital Development Authority.
"It's the job of the government to do away with encroachments and illegal occupation of land. Prime Minister Khan has to begin with himself. He must pay the fine to regularize his house," Justice Nisar remarked on Monday.
Last week, Saqib Nisar called Malik Riaz, a real estate tycoon, to his court and directed him to pay Rs1 trillion ($8 billion) for encroaching government land in Islamabad, the federal capital.
"You have to pay 1000 billion Pak rupees ($8 b) for encroaching government land," Chief Justice told Riaz, who was long considered omnipotent.
Soon after taking oath as 25th Chief Justice of Pakistan on December 30, 2016, Mian Saqib Nisar embarked on a mission to restore public confidence in judiciary. In less than two years in office, he has emerged as an "icon of justice" in Pakistan.
Saudi model
Impressed by Saudi King Salman and Mohammad bin Salman, Chief justice of Pakistan is on a mission to hold Pakistan's powerful ruling elite, businessmen, former presidents and all those who were considered untouchables before, accountable.
The country's top judiciary, which had acquired the image of being puppet of executives, is becoming increasingly independent. With Justice Nisar in charge, the judiciary is seen emerging as a robust and strong institution.
Average Pakistanis consider him a "messiah" who is determined to ensure justice. For local media, he is a "a shining star" who has worked day and night only to transform country's tame judiciary into a pillar of strength for everyone but the corrupt who have been part of the ruling establishment for years.
Supreme Court of Pakistan will announce its verdict on the #PanamaLeaks case next week Insh'Allah

— Mian Saqib Nisar (@MianSaqibNisar) March 17, 2017
Track record
Justice Nisar has been on a roll ever since he has taken charge. He sacked a prime minister, and persistently sought to call businessmen, federal secretaries, ministers, landlords, military and intelligence officers to account.
In less than two years, he has emerged as one of his country's best-known figures. Justice Nisar's colleagues and seniors regard him as an outstanding judge and a fearless champion of the rights of the common man.
"The purpose of my life is to advocate the rights of the people. I will not compromise on fundamental rights of the masses," justice Nisar said while hearing a petition. Under his supervision, Pakistan's Supreme Court has delivered landmark judgements.
Last year in July, country's apex court sacked the then prime minister Nawaz Sharif from public office over long-running corruption allegations. The decision was hailed by majority of masses accept PML-N, then ruling party.
I have asked CDA for a detailed report within 10 days on pts raised by @ImranKhanPTI

— Mian Saqib Nisar (@MianSaqibNisar) March 20, 2017
Championing human rights
"He is a torch bearer of independent judiciary and a champion of human rights," barrister Sohail told Al Arabiya English.
Taking strong exception to an attempt made by a senior police officer to get "undue favor" from his son-in-law in a child custody case Justice Nisar set an example by summoning both accused to his court making them to seek unconditional apology.
"How dare are you approach my family member seeking a 'favor'," Chief justice asked the senior police officer. After grilling the DIG, the Chief Justice lashed out at his son-in-law. "You are the son at home. Here you are standing before the chief justice," he said seeking an apology.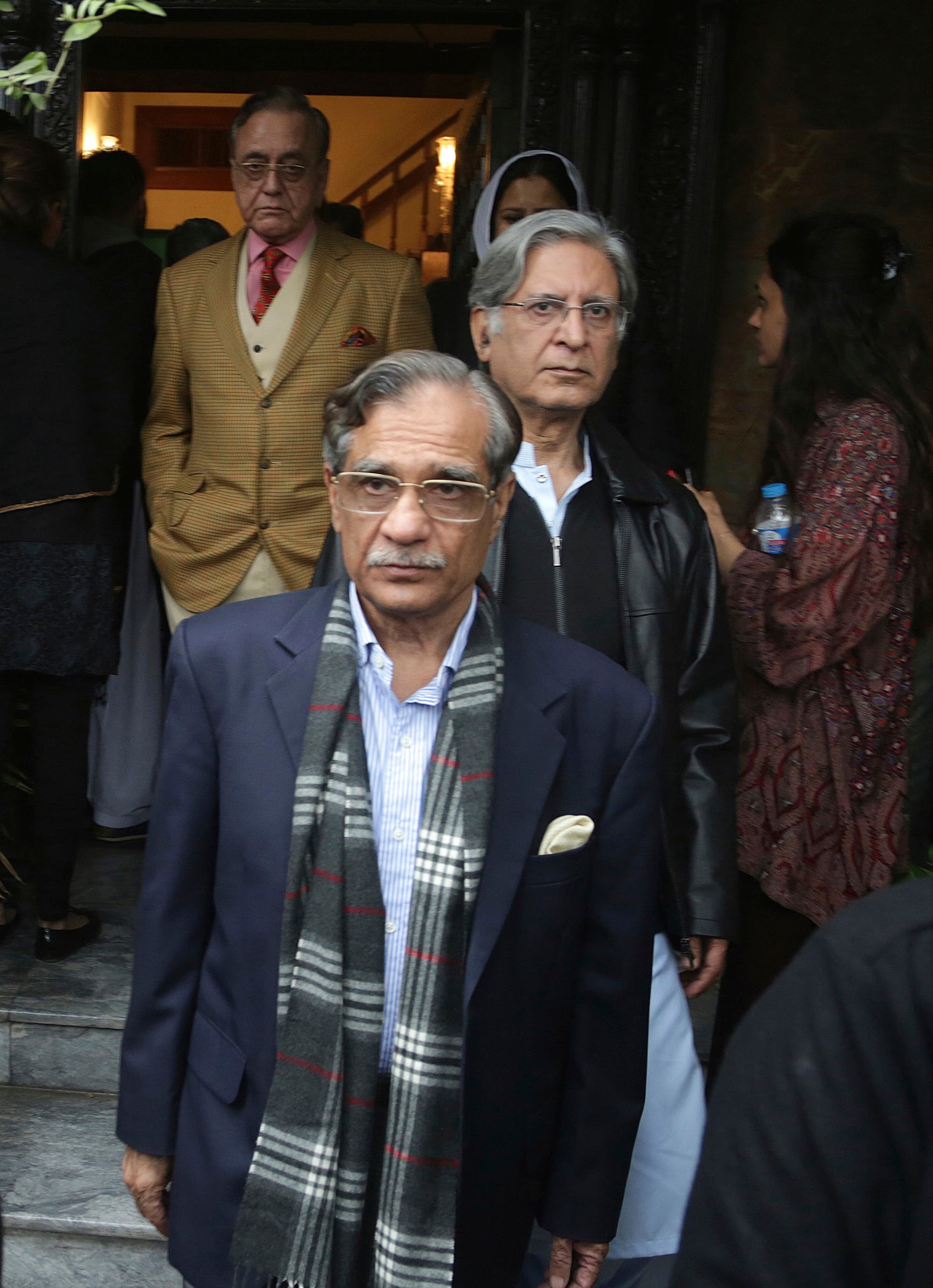 Building dams
Utterly alarmed by the water shortage in country, the Chief Justice is also on a mission to build dams. In July this year, he initiated the donation process by announcing Rs1 million donation for the cause.
"It's the responsibility of the government to build dams. However, we will also play our role in this noble cause," he said.
His critics, however, say that the chief justice should concentrate on ensuring speedy delivery of justice rather than conducting raids on hospitals and factories.
"There are currently three million cases pending with courts across country. The Chief Justice needs to concentrate on setting his house in order," one such observer said.