Pakistan 'Asset Recovery Unit' to probe 10,000 properties, funds stashed abroad
Cash-starved Pakistan government has launched a corruption drive to recover taxes, ill-gotten money and property from corrupt and influential people including businesspersons, politicians, bureaucrats and technocrats.
Inspired by Saudi Arabia's recent anti-corruption drive, which produced remarkable results, Pakistan's Prime Minister Imran Khan has constituted an Asset Recovery Unit (ARU) to retrieve wealth and assets of Pakistanis acquired by unfair means and stashed abroad.
Headquartered in Prime Minister Office, the Unit has officials of repute from the National Accountability Court, Federal Investigation Agency, State Bank of Pakistan and Federal Board of Revenue.
Headed by Barrister Shahzad Akbar, Special Assistant to Prime Minister on accountability, the unit has been tasked to investigate thousands of properties owned by Pakistanis and stashed abroad. The Unit will also get details of illegal of Pakistanis accounts in foreign banks around the globe.
ALSO READ: Pakistan opposition leader Shahbaz Sharif arrested for graft
Akbar told Al Arabiya English that ARU has acquired details of over 10,000 properties of Pakistanis stashed in Dubai and England and investigations are ongoing against them.
"Asset Recovery Unit is on the job. Notices have been issued to owners of as many as 300 properties stashed abroad," Akbar told Al Arabiya English.
Attorney General of Pakistan, Anwar Mansoor Khan, informed the Supreme Court of Pakistan that the newly established unit has the power to access any kind of information from any federal or provincial department and the relevant department within seven days.
"ARU will be provided with required information within seven working days of receiving the request," terms of reference (TORs) of the ARU submitted by the Attorney General revealed.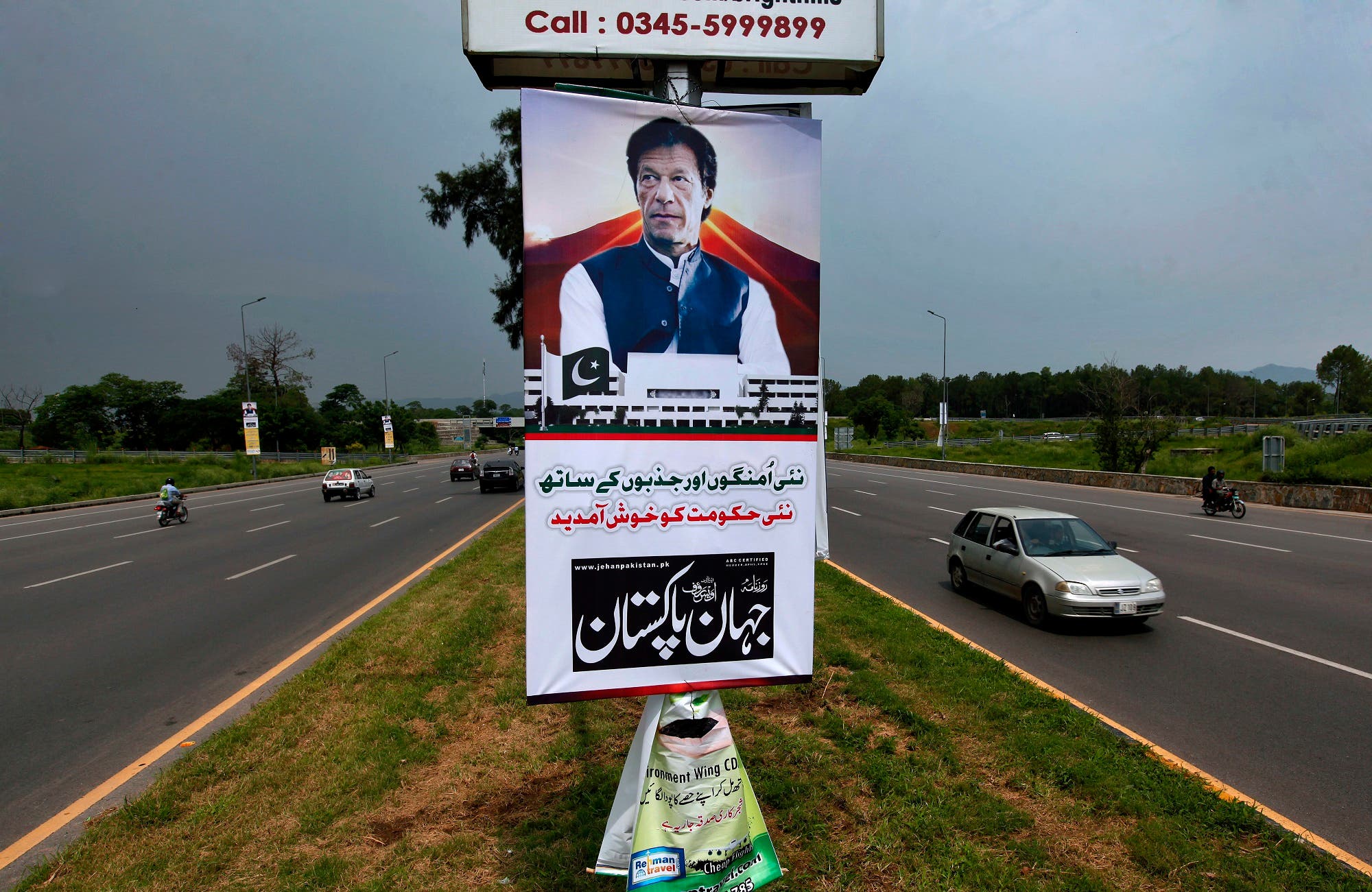 Core agenda
Anti-corruption drive was the main slogan of Prime Minister Imran Khan during the general election campaign and his party, Tehreek-e-Insaf (Movement for justice), contested the election held on July 25, on this core agenda.
Khan also promised across-the-board accountability to cleanse the system of the menace of corruption. Soon after his party's victory, Khan lived up to his promise by launching this anti-corruption drive.
According to reports, UK has agreed to cooperate with Pakistan for repatriating the looted wealth of the country. The new government got breakthrough on September 17 when law minister Dr Farogh Naseem and British Home Secretary Sajid Javid announced a joint declaration aiming to tackle corruption, money laundering, asset recovery and repatriating the looted wealth of Pakistan.
The two leaders said that the declaration – titled 'UK-Pakistan Justice and Accountability Partnership' – would track corruption and restart the bilateral prisoner transfer that was on a halt for last several years. "No person could escape accountability. The initiative would be broad-based and was not meant to target individual cases only," British Secretary Sajid Javid said.
ALSO READ: IMF calls for more action in Pakistan, but no word on bailout
Prime Minister Imran Khan has also sought help from the UAE and UK in Pakistan's quest to recover looted money. Soon after taking oath, Khan held meetings with envoys of UK and the UAE separately, seeking their governments help to cooperate with Pakistan to identify Pakistanis who have stashed properties worth billions of dollars abroad.
"While meeting the envoys of UAE and UK, Prime Minister Khan had emphasized that their respective governments should cooperate with Pakistan to identify those Pakistanis who piled up properties worth billions of rupees abroad," Information and Broadcasting Minister told Al Arabiya English.
According to officials of Pakistani investigation agencies, detail of over 10,000 properties of Pakistanis stashed in Dubai and England has been acquired. Sources close to the prime minister revealed he is impressed with the policies introduced by King Salman and Crown Prince Mohammad bin Salman, especially their anti-corruption drive.
"Saudi's anti-corruption drive was received well by Imran Khan who has long been fighting against corruption and injustice. Soon after becoming the prime minister, he has been following Crown Prince Mohammad bin Salman's policies when it comes to tackling corruption," a source close to Imran Khan told Al Arabiya English.