Curbing power theft through edicts: Clerics criticize Pakistani government move
The newly elected government in Pakistan has invited ire from religious quarters for a peculiar reason.
The government has suggested exemption of 400 units of electric power per month to mosques where prayer leaders issue edict declaring power theft as forbidden [haram] in Islam and run a campaign in Friday sermons against power theft.
The government of Prime Minister Imran Khan has come out with the novel idea to rid the country of the problem of power pilferage, which is particularly rife in the insurgency-hit tribal areas bordering Afghanistan and the rural areas in the other three provinces, causing huge revenue losses.
Though the offer is not yet implemented, it has drawn strong criticism especially from Islamic scholars who dubbed it an "open bribe" to prayer leaders.
"It is shameful that the government which came to power chanting slogans of making the country run like state of Medina, is now offering bribe to Ulema for petty causes which could have been resolved through technical means and improving management," said Mufti Mohammad Naeem, head of Jamia Binnoria.
Dr. Allama Mufti Raghib Hussain Naeemi, member of Council of Islamic Ideology and head of Jamia Naeemia Lahore, said: "Rulers must stop dragging Ulema for achieving political and administrative aims. Crimes can't be controlled through edicts."
He was of the view that the menace of terrorism did not stop despite Islamic scholars using their platform to issue edicts against it.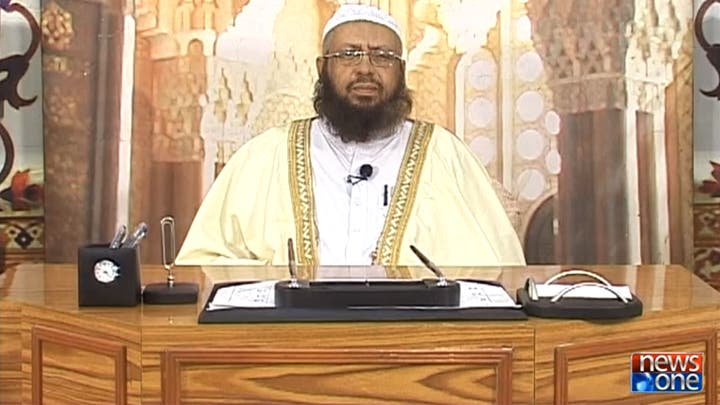 Clumsy copy
Another noted scholar, Maulana Asim Makhdoom, accused the government of "trying to clumsily copy the example of grand Indian seminary of Deoband which issued an edict few years back declaring power theft forbidden in Islam, but the move failed to stop power theft."
He advised the government to go ahead with the already considered plans of installing pre-paid meters and replacing old wires with cables to check power pilferage.
Despite having an experienced team, the government has displayed extreme ignorance and disregard for religious feelings of the population whose overwhelming majority is Muslim.
The government was embarrassed in only its second week in power when a London-based Qadiyani's inclusion as member of Economic Advisory Council drew strong criticism from religious scholars, forcing the prime minister to cancel his appointment.
Qadiyanis were declared non-Muslim by a unanimous legislation of parliament in 1974. In the past, heavily funded campaigns for population control also failed to give desire results in Pakistan because of fierce opposition from religious quarters who considered it against Islamic teachings.
With less than two months in the office, the government of cricketer-turned-philanthropist-turned politician, Imran Khan, has already received loads of criticism for a number of non-serious and half-baked steps under the banner of anti-corruption campaign and austerity drive to support the economy.
The steps included auctioning of eight buffaloes kept in Prime Minister House by previous regime for milk and dairy needs, auction of 61 luxury cars out of a fleet of 102 vehicles, and opening for general public's sight-seeing the Governor's Houses in all four provinces which date back to British colonists' era.
The moves were considered embarrassing for the government, which includes vastly experienced members who have served with previous regimes of General [retired] Pervez Musharraf, Asif Zardari and Nawaz Sharif over the last two decades.
The move also failed to serve the purpose of revenue generation and austerity. Opposition parties mocked the government for the hasty auction of buffaloes, which fetched a price far less than market. Similarly, only those luxury vehicles having market demand were sold out while the rest needing repairs were left behind.
Imran Khan is also being criticized for taking u-turns on his claims of turning huge Prime Minister House and President House into public universities, and not to seek any further loans from IMF, which has been the practice of previous rulers.