A collection of testimonies from patients and doctors around the world have been released by international humanitarian aid organization Médecins Sans Frontières on the occasion of World Mental Health Day.
For people who have lived through violence or natural disasters, survival goes beyond ensuring physical wellbeing. Even after their physical injuries have been treated, hidden psychological wounds can remain.
According to the World Health Organization, around the world one in four people will suffer some kind of mental health disorder, yet about 60 percent of sufferers do not seek help. This percentage is likely to increase dramatically when factors such as persecution, the need to flee armed conflict and natural disasters, and a lack of access vital healthcare are added.
'Loss of hope' in South Sudan and Greece camps
The Malakal Protection of Civilian site, in South Sudan, was designed to provide protection to the local population affected by violence. Yet, difficult living conditions, a loss of hope, feelings of imprisonment and limited opportunities for work have affected the mental health of those living inside the camp. In 2016, MSF saw increasing numbers of suicides and attempted suicides, even among children.
In Moria camp, on the Greek island of Lesvos, the policy of indefinitely detaining asylum seekers has had a severe impact on the mental health of the 9,000 people held there. The uncertain situation affects all those detained there, but children especially. During a group mental health activity for children (between 6 and 18 years) in 2018, an MSF team observed that nearly 25 percent of children had self-harmed, attempted suicide or had thought about committing suicide. Many children suffer from panic attacks and constant nightmares. Fatima* tells how her youngest daughter, aged 14, was affected by the conditions in Moria: "She always walks with a knife and says she will harm herself. I've already found a knife twice under her pillow. When I leave her alone, she always keeps her head down and cries."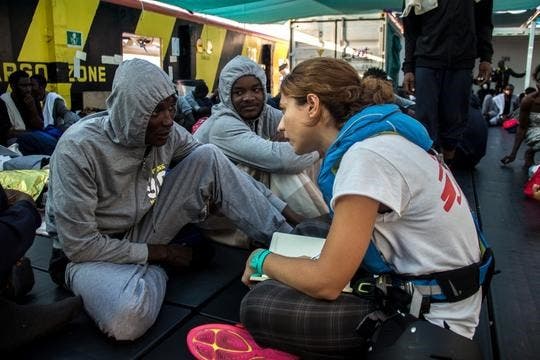 People face many barriers preventing them from accessing mental healthcare. One is that many do not understand what it is, how it might help them or that they might even need it. Psychologist Deborah Duarte recalls the challenge of accessing refugees arriving at the Daadab camp in Kenya.
"These people did not know the impact their experiences had had on their physical and mental health. They only noticed their conditions when they could go no further without help", she says.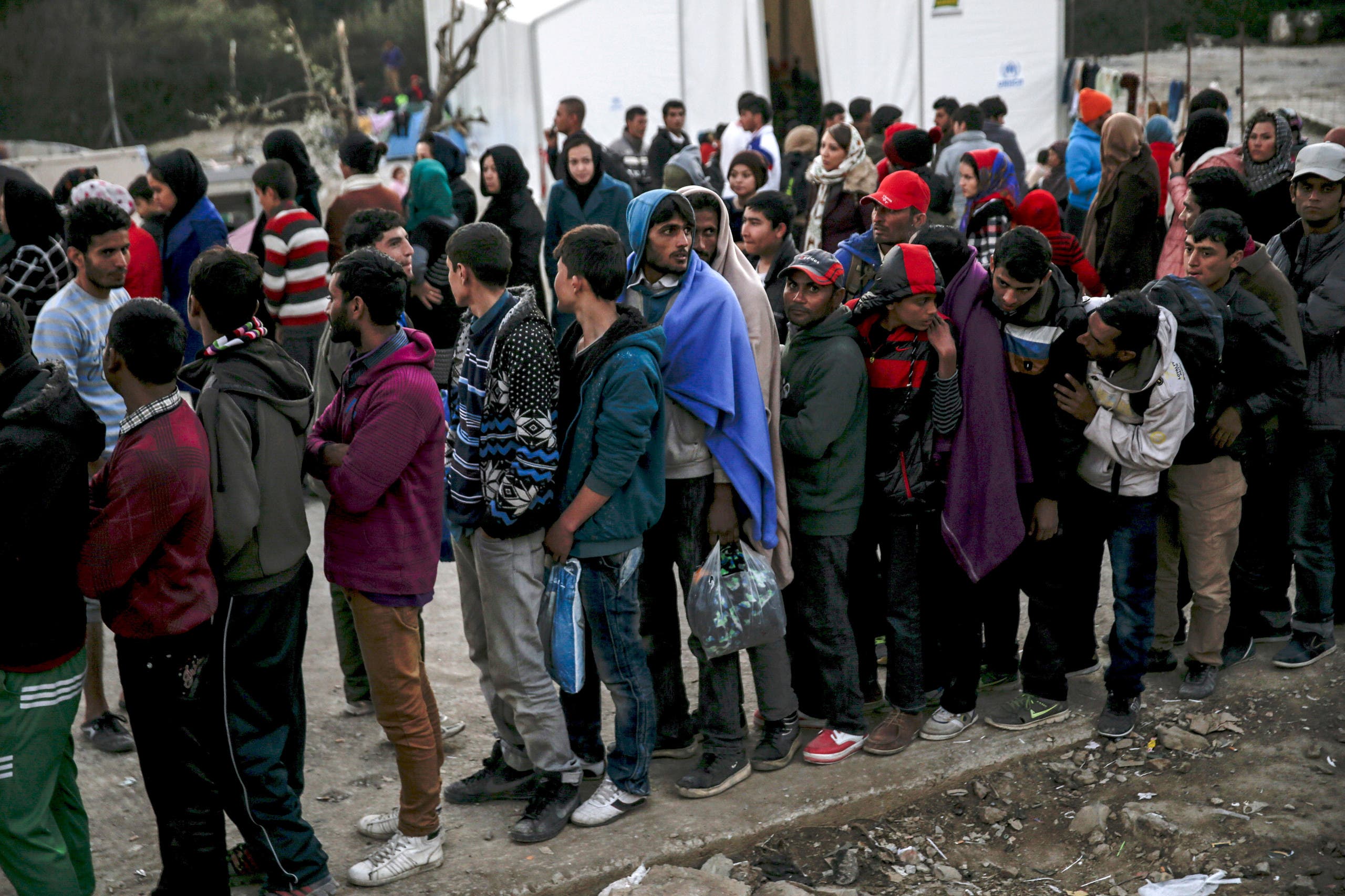 Other obstacles to providing psychological support in MSF projects are language and cultural barriers, the short amount of contact time between professionals and patients, and the social stigma that often accompanies mental ill-health.
Each situation requires a different approach from MSF's teams of counsellors, psychologists and psychiatrists. In some cases, counsellors are trained to help people talk about their experiences, process their feelings, and learn to deal with them. In other cases, psychologists conduct individual therapy sessions, often with a specific focus.
Anxiety and insomnia in Iraq
Amir*, 35, is being treated by MSF in the city of Sulaymaniyah, in southern Iraq. He left his home in Salaheddin when ISIS besieged his town and cut off food supplies. He began to suffer from anxiety and insomnia. "I think too much, I get anxious and I cannot sleep. I stay awake all night, sitting in a corner until the morning. As a result, I get sick. In the past, I had pain in my stomach and chest. I visited doctors and they did not help me. But when I started to be treated by the MSF psychologist, it was very helpful to me. He encouraged me to make sure I get out of my tent every day and socialize with other people, to play sports, and to avoid being alone at home."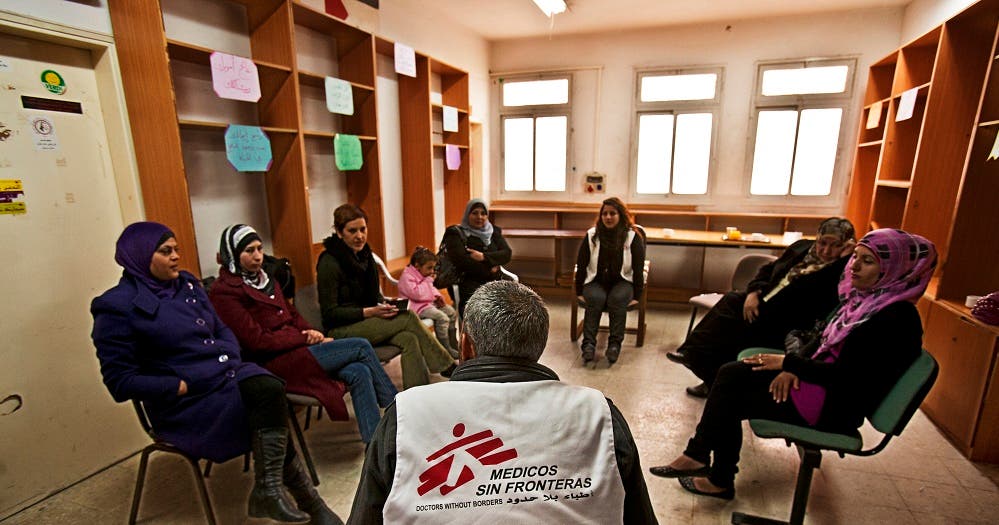 Another aspect to mental healthcare is psycho-education, where communities are taught about the importance of mental healthcare and to be aware of the signs and symptoms that they should look out for. Psycho-education, as well as counselling, can be done in groups, which may have predetermined themes connected to the situation.
Loneliness and trauma in Ukraine
Four years of conflict have severely altered the lives of people living in eastern Ukraine. Over a million people have been forced from their homes by a lack of security, loss of livelihoods and damage to their property.
Partially-abandoned villages are mostly home to elderly people living in relative isolation, who struggle to afford daily necessities as they cope with rising prices and insufficient pensions. Many of these residents are in desperate need of medical care to treat chronic diseases and psychological support to help them cope with issues of stress and loneliness that have been exacerbated by the conflict.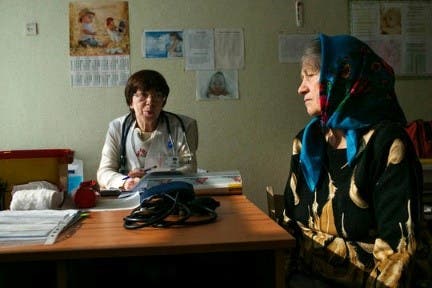 Unfortunately, healthcare is often out of reach both physically and financially. Medical personnel are among those who fled the region, and many hospitals and medical clinics were damaged or destroyed by the fighting.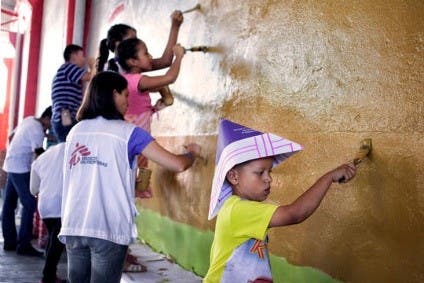 It is clear some medical conditions — such as hypertension, high blood pressure and diabetes — are related to the stress people are experiencing due to the conflict. Reflecting this, MSF has accompanied its medical activities with mental health support ever since it began working in this region. Among the patients benefiting from MSF's mental health consultations, more than half are affected by anxiety. Other common conditions include psychosomatic disorders and depression.
Myanmar
Following a concerted campaign of violence by the Myanmar army against the Rohingya in Rakhine State in August 2017, at least 700,000 Rohingya fled across the border into Cox's Bazar District, Bangladesh. Living conditions in the makeshift refugee camps, now the largest in the world, are dire. Many people lack access to clean water, sanitation, adequate nutrition, healthcare and secure shelter. The mental and psychosocial impact of what they experienced, coupled with the difficult camp conditions and uncertainty for the future mean many refugees face significant mental health issues. MSF is providing mental health services to the Rohingya, as well as members of the Bangladeshi host population.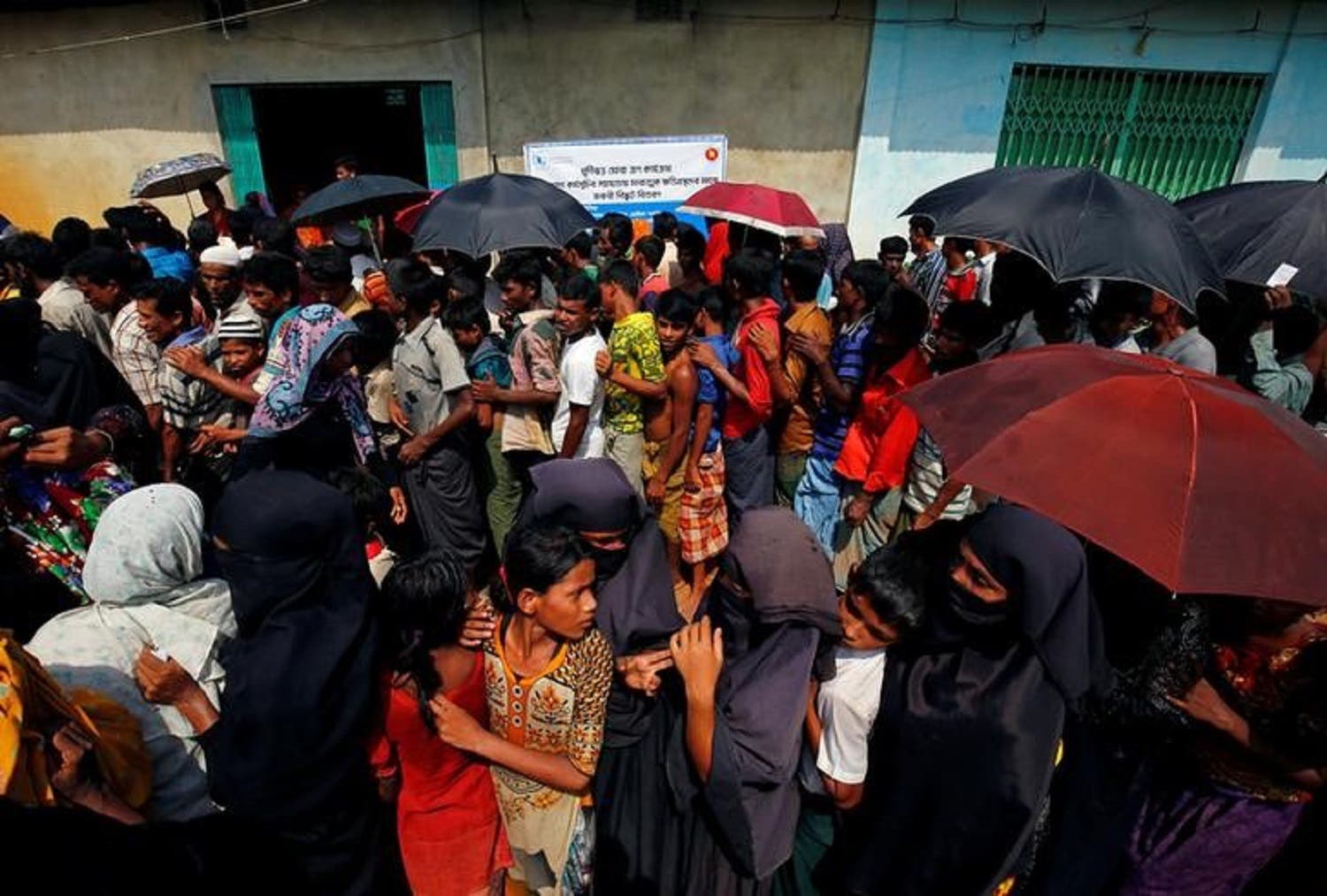 23-year-old Rohingya refugee Asmot Ullah fled his home in Rakhine on 25 August 2017.
"The Myanmar government were killing people in front of us so to save our lives we came here," he says. He recalls the night of the attack: "The Myanmar government surrounded our village and started shooting." All of the villagers started running. The soldiers turned their machine guns on those fleeing: "My brother was shot dead by the Myanmar government in front of me… we were running together. He was behind me. He was shot in the belly. He fell. Then I was shot in the thigh. I fell. From the ground I saw that my brother was dead. Then someone took me on his shoulder into the jungle." For seven days, a group of the villagers hid in the jungle without food or shelter. Through the rain and mud they made it to Bangladesh. "I miss a lot my brother, all the time," says Asmot. "I'm thinking about him and I feel very unhappy. I'm thinking about my brother day and night. When I think about him I do not feel peaceful. Sometimes I remember what happened in Myanmar in my dreams."

* Names changed at the request of patients.