Imran Khan to highlight Pakistan investment potential in 2nd trip to Saudi as PM
Looking to project Pakistan's economic and investment potential, Pakistan Prime Minister Imran Khan will leave for Saudi Arabia tomorrow to participate in the "Future Investment Initiative (FII)," conference to be held in Riyadh from 23-25 October 2018.
Termed as "Davos in the desert", the high-level conference will host leading businesspersons, investors, corporate giants, representatives of hi-tech industry and major media outlets at one platform.
"Prime Minister Imran Khan will visit Riyadh on 23 October 2018, on the invitation of King Salman bin Abdel Aziz, to participate in the "Future Investment Initiative (FII)," Pakistan's Foreign Office confirmed on Friday.
A statement issued from the Foreign Office said that Imran Khan's participation on the first day of the Conference is aimed at projecting Pakistan's economic and investment potential and the Prime Minister's vision of the country.
ALSO READ: Pakistan finance minister: Next IMF loan will be 'the last'
"The Conference provides an opportunity to interact with important business leaders who are interested in investing in Pakistan," the press note said. It will be Imran's second visit to Saudi Arabia since he took charge as prime minister.
The Future Investment Initiative has become an annual feature in Saudi Arabia. Its first edition last year witnessed participation of 3,800 people from 90 countries. This year's conference is also likely to attract participation from a large number of leading figures.
Solidarity with Saudi Arabia
Government officials in Pakistan believe Prime Minister's participation in the conference signifies country's solidarity with Saudi Arabia in its efforts to become emerging hub of international business and investment.
Ties between Saudi Arabia and Pakistan have improved greatly under Prime Minister Imran Khan whom the world leaders, academics and analysts praised for his drastic steps, including austerity measures he has taken within one month of coming into power.
Many in Pakistan and abroad commend Imran Khan's first official visit to Saudi Arabia and the UAE, which was largely focused on securing financial bailout plan for his country.
During his first visit, Khan managed to secure backing of King Salman for his reforms. Saudi King Salman's announcement to join China Pakistan, Economic Corridor (CEPEC) was a turning point in Pakistan-Saudi Arabia relationship.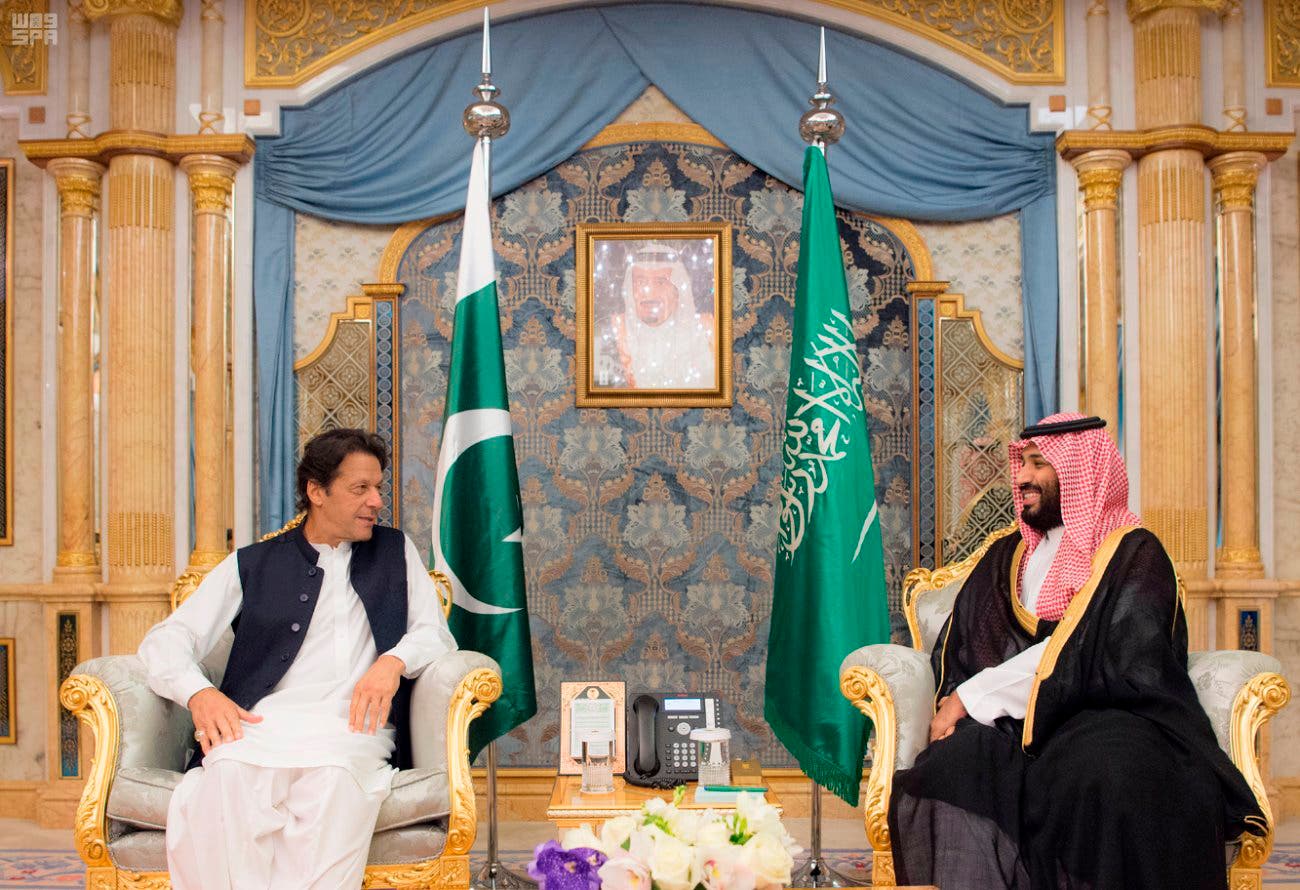 Gloomy scenario
With foreign debt soaring to $95 billion and trade deficit touching $38 billion mark, Pakistan faces severe economic challenges. The country's foreign exchange reserves have declined with sick state-owned enterprises causing a loss of $6 billion annually and 2.522 billion debts servicing due to be paid by November.
Amid this gloomy scenario, Imran Khan's government is desperately looking forward to its friends as well as financial institutions for assistance. Government needs $10-12 billion steer cash starved Pakistan out of a looming balance-of-payments crisis.
ALSO READ: IMF calls for more action in Pakistan, but no word on bailout
A few days before undertaking second trip to Saudi Arabia, Prime Minister Khan surprised many by stating his country may not have to approach the IMF for loans as it has received "positive" responses from some "friendly countries". His statement came days after Islamabad formally approached IMF, global lender for a bailout to tide over the economic crisis. Analysts believe Saudi Arabia may once again help Pakistan to steer out of crisis.
"Saudi Arabia have always stood beside Pakistan. Pakistan's civilian and military leadership is on the same page while dealing with the world including brotherly country such as Saudi Arabia. I'm sure Imran's second visit to Riyadh will be successful," Sohail Rana, Islamabad-based senior analyst and publisher told Al Arabiya English.
Army onboard
Last month, Information Minister of Saudi Arabia Dr Awwad bin Saleh al-Awwad held meetings with Prime Minister Imran Khan and powerful chief of Pakistan army. A local daily in Pakistan stated that Dr Awwad bin Saleh al-Awwad has conveyed a message to Prime Minister Khan.
However, Officials of Pakistan's government have not commented on such reports. Government sources told Al Arabiya English that Crown Prince Mohammed bin Salman and Prime Minister Imran Khan enjoy great bonding and taking bilateral Saudi-Pak relationship to new heights.
ALSO READ: Report: Saudi-Pak talks on $8bn Gwadar refinery in final stages
During his last visit to Saudi Arabiya, Crown Prince Mohammed bin Salman had assured Imran Khan that the kingdom was very much interested in investing heavily in a bid to strengthen its trade ties with Pakistan.
"This is a golden opportunity for Pakistani Prime Minister to secure funding and investment. He must play wisely to secure much needed investment to steer Pakistan out of trouble," Islamabad-based analyst Farukh Saleem told Al Arabiya English.
Farukh said that China and Saudi Arabia have conveyed to Prime Minister Imran Khan that they were ready to help him overcome financial problems. "Bith China and Saudi Arabiya have promised financial support to Imran Khan which is good news for the cash-starved nation," he said.