India's 100-million-odd senior citizens are ploughing a lonely furrow, thanks to the lackadaisical attitude of government and society toward them in their all-important twilight years but, luckily, courts of law could just be their last beacon of hope for leading an independent and dignified life.
The disturbing facts that nuclear families constitute 70 percent of all households, loneliness kills 20 percent of elders, and their suicide rate has shot up by 25 percent speak volumes about the sorry plight of the golden-agers who, doctors say, are sitting ducks to as many as 125 serious diseases.
While the federal and state governments hand out a pittance as monthly pension only to the grey-haired men and women below the poverty line, and care a damn to enforce their various welfare schemes and the six legislations protecting them, society and family members treat them like dirt, often drumming them out of their own homes and leaving them to fend for themselves.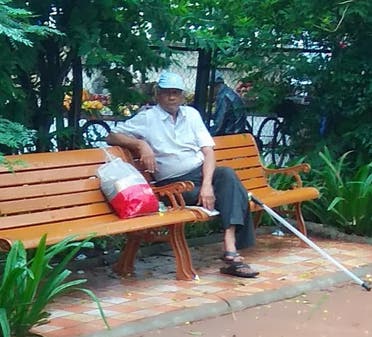 Three-year jail
And this despite the law—the Maintenance and Welfare of Parents and Senior Citizens Act, 2007 (MWPSC) Act--mandating that any person responsible for the protection and care of a senior citizen and intentionally abandoning him/her is liable to cough up a fine of Rs5,000 or be dumped into jail for three months.
Neglected, isolated and abused for donkey's years, some 10,000 seniors from 16 states recently marched to Parliament in Delhi demanding a universal social security scheme and at least a respectable Rs 2,500- a-month pension as against a paltry Rs. 200 being given for the past 10 years by the federal administration with state governments told to voluntarily chip in with their own contributions.
According to Mathew Cherian, CEO, HelpAge India, which also organized a candlelight march in Delhi not long ago, 80 million poverty-stricken people are entitled to the old-age monthly pension of Rs200 but even this meagre sum reaches only 22 million of these down-and-out Indians.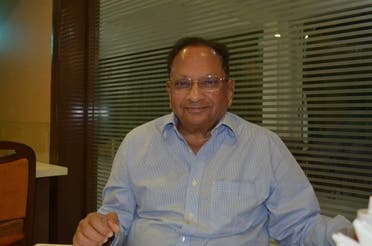 Old-age pension
Informed by a petitioner that even smaller economies like Nepal, Bolivia, Lesotho, Botswana, and Ecuador boast better social pension schemes for their elders, the Supreme Court last week asked the federal government what steps it had taken to protect the interests of the old and the infirm, and whether there was any proposal to increase the old-age pension from Rs 200 for those above 60 years and Rs 500 for those above 80.
The law also says that a property reverts to the senior citizens in case of ill-treatment or refu¬sal to look after them, and that parents can seek eviction of their children from the said property which had been transferred.
But the Delhi High Court, the other day, cheered the cockles of the hard-up parents by ruling that they can seek the eviction of their legal heirs from even the ancestral property or a self-bought property.
But septuagenarian Piyush Desai, chief patron of the Ahmedabad chapter of Dignity Foundation that has been helping despondent senior citizens live productively, says that elders should not be rigid and frigid but drop their ego in the last leg of their journey of life.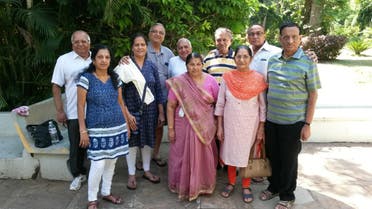 Government schemes
Fit as a fiddle, Desai, who is also the chairman of India's third-largest packaged tea company, Wagh Bakri, and a top-drawer tea tasting and evaluation expert himself, told Al Arabiya English that the Gujarat government had several beneficiary schemes for destitute elderly people but most of them were not aware about these facilities.
According to Census 2011, there are nearly 100 million elders in India and the number is likely to grow to 170 million by 2026 and, by 2050, seniors will outnumber youngsters with the result that providing housing, good food, financial security and affordable healthcare to such a huge vulnerable population will be an impossible task.
Already, the HelpAge 2018 Survey covering some 5,000 elders across 23 cities has revealed a shocking state of affairs – 25 percent respondents confirmed they had been victims of elder abuse for as many as five years, the most common form of abuse being disrespect (56 percent), verbal abuse (49 percent) and neglect (33 percent) with sons (57 percent) and daughters-in-law (38 percent) chiefly named the merciless wrongdoers.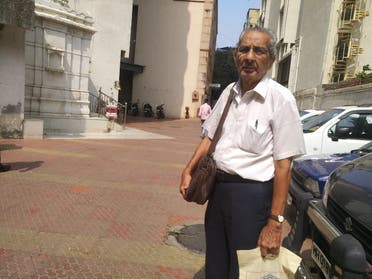 No complaint
What's more, more than 60 percent elderly admitted that quality time spent by their adult children as well grandchildren with them had decreased with increase in usage of phones and computers but 82 percent of those abused did not lodge any official complaint, maintained confidentiality of the family matter and just grinned and bore it.
While Mumbai-based P Jayantha Shetty, a high-brow, eager-beaver octogenarian in steel and scrap business, lays stress on traditional Indian parenting practices and blames youngsters' indifference on parents' failure to teach correct values since childhood, Bipin Ganatra, another high-spirited Mumbaiite past his prime but daily travelling 80 km in crowded local trains, also believes in traditional upbringing in which children, he says, are taught to respect elders from the time they are little angels.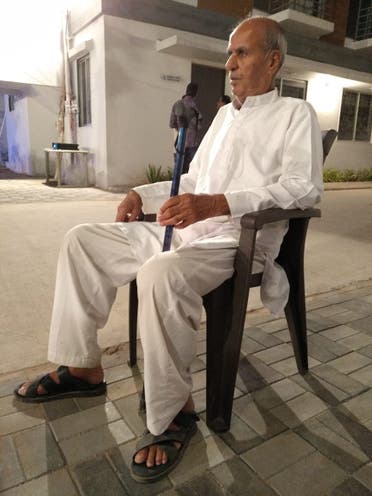 Empty nesters
If 81-year-dynamo K.H. Patel, former Indian consul-general to paradisiacal French Reunion Island and Ambassador to Uganda, Burundi and Rwanda and ace swimmer, feels that empty nesters are themselves responsible for their plight for sending all their children abroad or away from home for jobs or studies, visiting American Indian Ramji Desai, a former Gujarat State Reserve Police serviceman still full of beans in his late seventies, opined that elderly in-laws' negative attitude toward their daughters-in-law triggered domestic squabbles.
In other words, it is high time the Indian government and society spared a thought for its senior citizens and guarantee their fundamental rights of at least housing and healthcare what with their population shooting up day in and day out due to a higher life expectancy and will total a staggering 340 million by 2050.