Indian lawmaker explains his preference for Pakistan after jibes from Modi party
High profile Indian cricketer-turned-politician, Navjot Singh Sidhu, has been branded a "Pakistani agent" by Prime Minister Narendra Modi's Bharatiya Janata Party (BJP) underlining the regime's penchant for rallying its hardcore supporters by invoking the country's western Muslim neighbor at the drop of a hat.
Under Modi and BJP President Amit Shah, the ruling party never misses an opportunity to exploit India's badly strained relations with Pakistan to consolidate their vote-bank, especially in the run-up to elections. Pakistan – a nuclear-armed Muslim neighbor India has fought four wars with - is a handy whipping boy to polarize voters in predominantly Hindu India.
Sidhu is neither Hindu nor Muslim but a turban-wearing Sikh – and an incorrigible loud-mouth – who is currently a minister in Punjab's Congress Party government. He joined the BJP years ago when he began his innings in politics after saying goodbye to cricket, but later switched over to the Congress Party.
The BJP is now gunning for Sidhu for openly declaring that he is completely at home in Pakistan but feels like an alien in Tamil Nadu in south India.
Speaking at a literature festival in picturesque Kasauli, Sidhu said in all seriousness: "When I go to Tamil Nadu, I don't understand the language. There are just one or two words I understand. Not that I don't like the food, but I cannot have it for a long time. The culture is totally different. But if I go to Pakistan, they speak Punjabi and English and everything there is just amazing."
The BJP went at Sidhu hammer and tongs. He was immediately branded a "Pakistani agent" by Tamil Nadu BJP president, T. Soundararajan, for mocking an Indian language, food and culture to show Pakistan in good light. And Sambit Patra, BJP spokesperson advised Sidhu on primetime TV to quit the Punjab cabinet and join the Pakistani cabinet as "he is represents Pakistan's interests more than India's".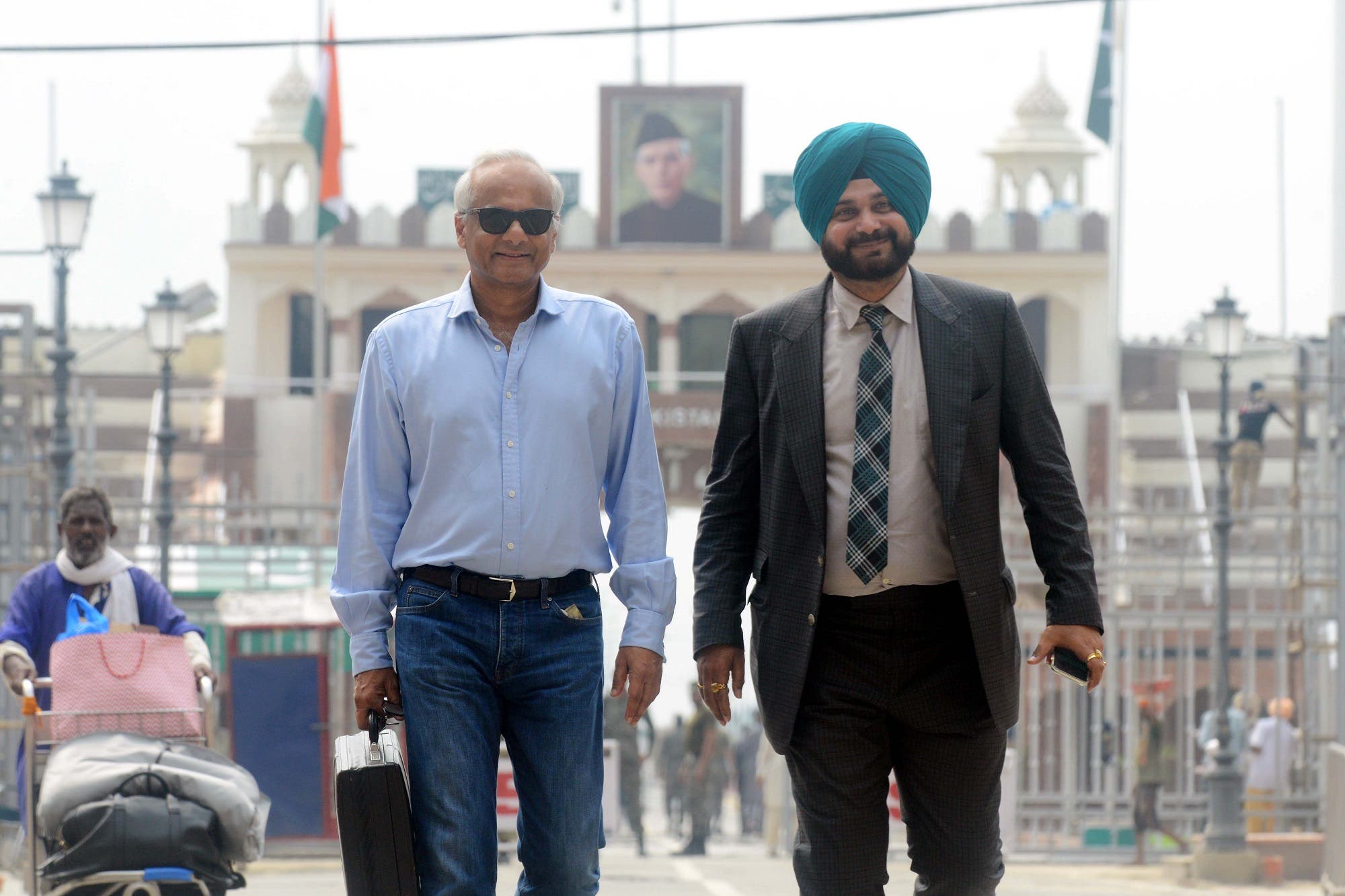 'Insulting the nation'
In August, BJP dubbed Sidhu a "traitor" and "anti-India" for hugging Pakistan's Army chief General Qamar Javed Bajwa during the swearing-in ceremony of Prime Minister Imran Khan.
Karan Thapar, journalist and author, says that the BJP's insistence that "Sidhu is insulting the nation when he says he feels a greater affinity to the Punjabis of Pakistan than he does to his fellow citizens who are Tamils, Kannadigas or Malayalis, ignores the fact that Pakistan was once part of India and its Punjab province used to be part of the original state of Punjab.
"Indeed, many who today reside on the Indian side lived for generations in the other part of Punjab. They have family memories and emotional associations that have yet to fade away. Again, these are facts that cannot be denied or ignored."
And Sadanand Dhume, author of My Friend the Fanatic: Travels with a Radical Islamist, an account of the rise of fundamentalism in Indonesia, believes that BJP's belittling of anyone who has a good word for Pakistan is the ultimate proof of what he calls "India's glaring confidence deficit".
Dhume said: "The ruling BJP's troll factory has perfected the art of turning any visit to that country by an opposition politician into a lurid conspiracy against the Indian government. The government diminishes itself by making ordinary Pakistanis seeking medical treatment in India grovel for visas. This is not how aspiring great powers behave. These are hallmarks of the deeply insecure."