Triggered by actress Tanushree Dutta on October 2, the MeToo storm has engulfed India's media, advertising industry and Bollywood forcing many men to apologize, resign or being shown the door by the companies.
Recently the movement hit the country's political arena that led to the resignation of a Junior Minister of External Affairs, M.J. Akbar, after more than 20 women accused him of sexual harassment, when the minister was at editor some newspapers in India.
While this is not the first-time women have come out and shared their stories of harassment by male colleagues, the solidarity shown this time around has been immense. India's women in general and journalists in particular, are optimistic that the movement will help make the work environment safe.
"MeToo has definitely forced newsrooms to sit up and take notice of gender harassment and sexual abuse issues. Since the storm hit Indian media we have seen some level of probity and course correction happen with some top journalists and editors in big mainstream media organizations step down from their posts," said senior Journalist Smita Sharma who currently works as Deputy Editor of The Tribune newspaper in Delhi.
Just to clarify one thing. This handle just tries to chronicle India's second wave of #metoo protests, it's not, can't ever be, or intends to be the voice of the movement. That's all of ours, to lead or to follow, as we see fit. Here with all my love and support, Rituparna.

— #MeTooIndia (@IndiaMeToo) October 17, 2018
Genuine measures
Smita is hopeful that MeToo will pave the way for genuine measures to be put in place for zero tolerance towards sexual harassment in the work place. Since a few prominent men like Akbar, Prashant Jha, Anu Malik have lost their jobs or shows due the allegations leveled against them by several female colleagues, still women feel a lot has to be done to settle this issue once and for all.
"This can be considered a good first step in achieving a conducive working environment for women at workplaces. But this definitely has put the men who could have intentions of misusing their power on notice," said another senior Journalist Maha Siddiqui, who works as Deputy Editor/Anchor for the English News Channel CNN News18 in India's National Capital.
Since the start of Metoo storm in India, many media organizations have renewed their "Zero tolerance against sexual abuse" policy and have encouraged their employees to raise any issue, concern and complaint related to workplace harassment.
"Men in positions of power will think a 100 times before they impose themselves on an unwilling female subordinate," said Ondrila Sarkar, a Media and Communication professional.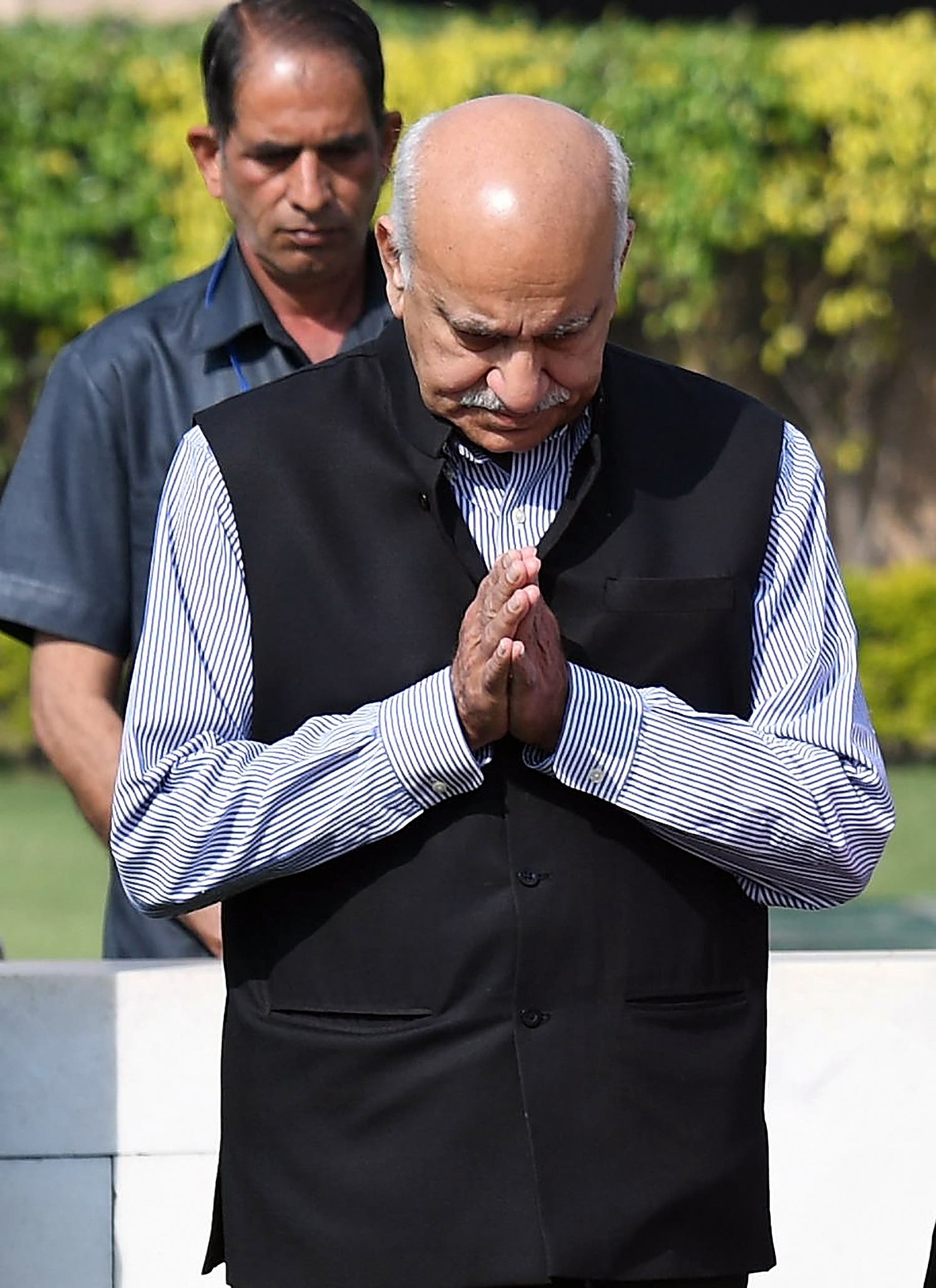 Modi government
Prime Minister Narendra Modi's government has not made any statement yet on the MeToo issue, despite the fact that its key junior minister had to resign. However, t it hasn't deterred women to support the movement.
"I strongly believe in this movement. This is such a significant one. I think this was long due and I respect the women who have finally mustered courage to come out and opening up and warning younger women to be aware of the repeat molesters in the garb of respected journalists and editors," said another journalist Taniya Dutta, who works with a British Media House.
Tanya adds that initially her family was reluctant to allow her to join media, but the continuous persuasion finally made them to support her. "When I wanted to pursue journalism, a lot of my father's friends had asked him to not let me do so because it was widely known what goes on in a newsroom."
Though there has been concerns that MeToo will badly damage the joint work culture of male and female staffers and it might effect their employment as well, but female Journalist ruled out any such notion. "Those who know where to draw lines and behave with colleagues professionally and with respect will never talk about a discomfort level creeping in between males and females following the #MeToo reports," Smita added.
Not in majority
"Not all men harass women. Thankfully, they are not in majority here. There have been attempts by some to float uncertainty in the women workforce about their employment prospects post MeToo but this sort of uncertainty was also floated when the women managed to get six months paid maternity leave. The truth is that can a society function without the participation of 50% of it's population," echoed Maha Siddiqui.
Meanwhile many women believe not all MeToo case are harassment, some are even consensual and by jumping the MeToo movement they are actually causing movement a huge loss.
"All these years I have heard about females taking favors or ready to 'compromise' to ride up the ladder in the organization. I would not deny that there are actual and true cases of exploitation but who have taken favor in the past if they come forward today and shout MeToo then they are diluting the whole movement," said Monika, a media professional in Delhi.
Though India's MeToo movement continues undeterred and resilient, but questions are being raised about the timing of the movement and the silence of survivors all these years, decades in some cases.
"For all those asking why these women were silent till now, put yourself in their shoes, sometimes you need time to heal and the trauma is to such extent that it takes time to heal. Support than questioning their integrity believe a girl,' said Aashu Mishra, a journalist working with ABP News.