Crippling US sanctions are set to kick in early next month against Iran's regime, targeting its oil and banking sectors.
While initially calling for "maximum pressures," as we speak, the Trump administration is weighing to what extent these measures should push forward in denying Tehran access to the global financial system.
There is word that US Treasury Secretary Steve Mnuchin is informing foreign governments that Washington may be stepping back from an onslaught aimed at forcing the Belgium-based financial messaging network, Society for Worldwide Interbank Financial Telecommunications, or SWIFT, to cut off sanctioned Iranian banks, according to the Wall Street Journal.
This is a highly important matter as SWIFT, the Society for Worldwide Interbank Financial Telecommunications, is considered part and parcel of Washington's upcoming oil sanctions on Tehran.
If the US were to allow SWIFT continue providing even limited services to the Iranian regime, loopholes would be exploited by Tehran to facilitate money transactions the regime desperately needs.
This is why senior US administration officials are calling for sanctioning SWIFT board members should they decide to facilitate such financial transactions for Tehran. If Trump allows Iran access to SWIFT, his measures would not meet the "maximum pressures" litmus test and be weaker than Barack Obama's actions.
Turn of events?
The potential SWIFT exemption can be considered as the Trump administration recalibrating their sanctions due to their high severity or even caving in to demands raised by America's partners in Europe, various observers say.
The decision has apparently launched a struggle inside the Trump administration, particularly pinning Mnuchin against National Security Adviser John Bolton, a fierce advocate of tough action against the Iranian regime. While Mnuchin has made hints of his own, Bolton specifically used the term "squeeze Iran" in his recent visit to Armenia.
"We are going to squeeze Iran because we think their behavior in the Middle East and, really globally, is malign and needs to be changed," Bolton said. These remarks are completely in line with Trump's initial demand of "maximum pressure" against Tehran.
Mnuchin was also careful to balance his wording, indicating there has yet to be a final decision on disconnecting the Iranian regime from SWIFT.
Humanitarian goals
"Our objective is to make sure that financial institutions do not process sanctioned transactions," Mnuchin told WSJ.
His office is "having very specific discussions with SWIFT," he added. "I will use all the tools in my power to make sure that sanctioned transactions do not occur." Humanitarian transactions, however, will be allowed, he added, launching suspicions across the board.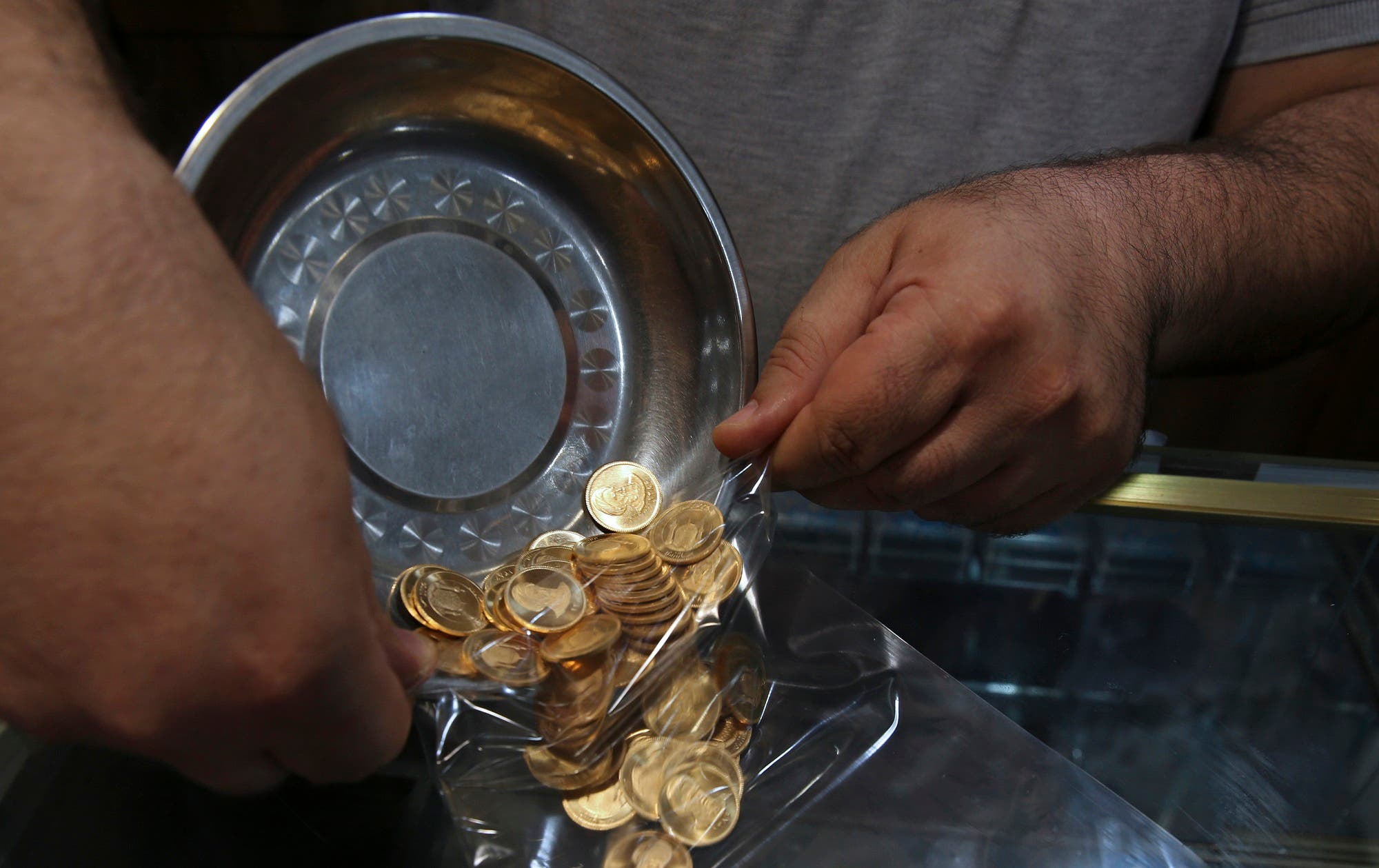 Brian Hook, the US Special Representative on Iran, specifically stated the Trump administration's position in this regard.
"Our sanctions do not now, nor have they ever, targeted humanitarian goods. Our sanctions pressure the Iranian regime into changing its behavior and they do not target the Iranian people. The United States does not sanction the export of food or medicine to Iran," Hook said at a July 2 press briefing.
Collective effort
While it would be more effective for the Europeans to be aboard US sanctions on Iran, as some argue, all countries will eventually realize it is in their interest, and the world's, to impose heavy measures against the Iranian regime.
After all, which CEO in his/her right mind would jeopardize their future of doing business in the US $19 trillion economy for the sake of preserving business with the Iranian regime's $400 billion economy? Especially considering the fact that Supreme Leader Ali Khamenei and the notorious Revolutionary Guards (IRGC) control a large portion of Iran's economy.
There is also talk of European governments retaliating to develop what has been described as a "special purpose vehicle" in the case of US sanctions becoming too severe. This mechanism, being largely symbolic, aims to protect European corporations from damning US sanctions.
"Europe's much-vaunted 'special-purpose vehicle' for trading around US financial sanctions, announced last month, is expected to be little more than a glorified barter arrangement with limited scope," according to another WSJ article.
In the overall discussion of preventing any loopholes, Trump administration officials are also seeking measures against firms, such as Turkey's Halkbank, for assisting Iran bypass and violate sanctions.
In this regard, persuading Ankara to restrict Tehran's measures is merely a minimum objective for Washington. The main aim is to prevent Iran from escaping penalties in the face of tough US sanctions and Washington would prefer its allies not resorting to rearranging international financial systems.
'Full snapback'
It is a known secret that Trump seeks to impose severe sanctions against Iran, reminding the world most recently about his intentions while adding further sanctions will be added even after November 5. Bearing in mind the fact that Iran was told to brace for a "full snapback" of sanctions, analysts believe Trump will settle for nothing less.
Washington is also seeking to impose increasingly tough sanctions to portray the number of Iranian companies, including so-called humanitarian organizations, are in fact associated to the IRGC.
The US Treasury Department has blacklisted the IRGC as a terrorist group, while the State Department has yet to list this entity as a Foreign Terrorist Organization. A measure necessary in line with Trump's "maximum pressure" policy.
Various observers are describing any exemption provided for Iran, especially in regards to SWIFT, as "caving" in to the Europeans. The Iranian regime suffered a damning blow back in 2012 when the Obama administration cut off its access to the SWIFT.
With access to the SWIFT network Iran will enjoy the ability to fund terrorism, continue destabilizing the Middle East, and may even finance their ballistic and nuclear programs. As Benny Avny explained, "It would certainly be ironic if Trump gave Iran a SWIFT exemption — since his sanctions would then be weaker than Obama's."
Disclaimer - This author is writing under a pseudonym to protect his identity.