Millions of Pakistanis including Prime Minister of Pakistan welcomed the Supreme Court's landmark judgment of releasing Asia Bibi, a death row prisoner accused of blasphemy.
Although, a handful of hardliners denounced the judgement and took to the streets to protest her release, majority of Pakistanis breathed a sigh of relief that an innocent practicing Christian woman, a mother of five, was cleared of charges of blasphemy, a crime punishable by death the poor lady never committed.
Many hailed the verdict as an important victory for religious tolerance in Pakistan. Asia Bibi, a practicing Christian laborer in Pakistan's Punjab province, had been languishing in jail for nearly eight years and was sentenced to death in 2010. The people who sided with her were threatened and even killed.
Asia Bibi was convicted of blasphemy in 2010 and sentenced to death by a lower court after she was accused of defiling the name of the Prophet Muhammed (PBUH) during an argument with Muslim colleagues the year before. Her family filed an appeal following which, Supreme Court ruled that the prosecution had failed to prove its case against the appellant beyond reasonable doubt.
"This appeal is, therefore, allowed, the conviction and sentence of the appellant recorded and upheld by the courts below are set aside and she is acquitted of the charge by extending the benefit of doubt to her. She shall be released from the jail forthwith if not required to be detained in connection with any other case," the verdict stated.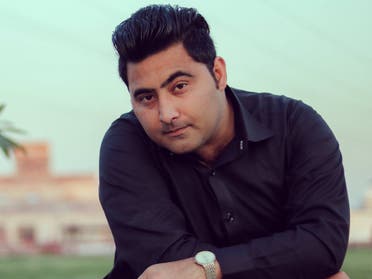 Blasphemy allegations
This brought a sigh of relief as in the last 28 years as many as 62 people have been murdered in Pakistan on blasphemy allegations, even before their trial could be conducted in accordance with the law.
According to a report launched by the United States Commission on International Religious Freedom earlier this year, as many as 40 people are believed to be on death row or serving a life sentence in Pakistan for blasphemy.
Prominent figures, who stressed the fact that blasphemy laws have been misused by some individuals, met with serious repercussions. In April last year, a ruthless crowd killed Mashal Khan, a student of Abdul Wali Khan University, Mardan, based on an allegation that he posted blasphemous content online.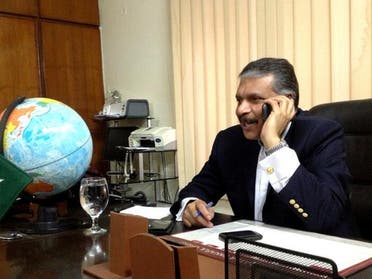 Time for change?
Supreme Court's judgement in Asia Bibi's case has kicked off a hot debate across the country whether it is time for Pakistan to revisit blasphemy laws?
Ijaz-ul-Haq, former federal religious minister and a religious scholar believes that any change to blasphemy laws is not possible in current circumstances.
"In the present circumstances, change in blasphemy laws is not possible. Also no one has been convicted in Pakistan under this law. So there is no need to make any changes," Ijaz-ul-Haq told Al Arabiya English.
"The law was made fool proof during the tenure of former military ruler General Pervez Mushraf when administrative changes were made to avoid false accusations. Ever since no case has been registered. In case there is no law public will take law in their hands own hands and accused will face more difficulties," Ijaz-ul-haq said.
Tahir Mahmood Ashrafi, a prominent religious cleric and Chairman of Pakistan Ulema Council, told Al Arabiya English suggests that stakeholders should ensure that this law is not misused to bring harm to anyone.
"As a Muslim, I can't even think about any change or addition to blasphemy laws. Any change or amendment can bring about a state of unrest in the country," Ashrafi said.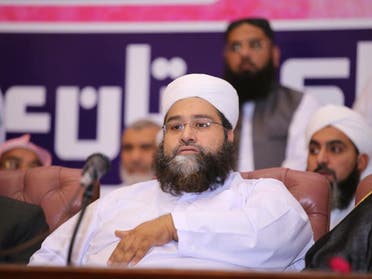 Persecution of minorities
Analysts, this correspondent spoke to, believe that, Pakistan's blasphemy laws have been misused for the persecution of religious minorities. While these laws exist today within the context of a general Islamization of laws, which combined with the state's inability to ensure law and order, have contributed to growing anarchy in the country.
In sharp contrast, Amnesty international termed Pakistan's blasphemy laws as overbroad.
"Pakistan's blasphemy laws are overbroad, vague and coercive. They have been used to target religious minorities, pursue personal vendettas, and carry out vigilante violence. Based on little or no evidence, the accused will struggle to establish their innocence while angry and violent mobs seek to intimidate the police, witnesses, prosecutors, lawyers and judges," stated a press note issued from Amnesty International's headquarter on Wednesday.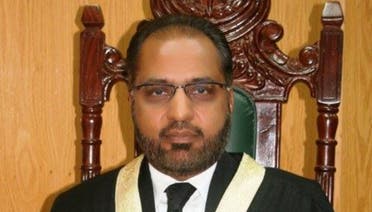 Debate on blasphemy
Human Rights groups in Pakistan have long been pressing the governments in Pakistan for reform or repeal blasphemy laws. "A debate on blasphemy law needs to start. People should be told laws were targeting the minority communities and weaker groups," a prominent human rights activist said.
The Islamabad High Court had also urged the parliament to make changes to blasphemy laws to prevent people from being falsely accused of the crime, which is punishable by death. The Court suggested amendment to these laws to include the same punishment – i.e. death penalty – for those who are proven to have falsely alleged blasphemy.
"The blasphemy laws need a serious review and discussion by the parliament. It's misuse has been rampant over the years. The case of Asia Bibi illustrates this," Raza Rumi, internationally acclaimed scholar and editor of influential English daily the Daily Times told Al Arabiya English.
"Registration of such cases should not take place without inquiry and the trials need to be expedited. There is a long list of reform interventions suggested by civil society should be taken up by the government," Rumi sums it up.