Indian Government has put in emergency measures to check the increased air pollution level in National Capital as air quality slipped from 'very poor' to 'hazardous' on Friday. The state's Pollution Control Body has been directed to initiate criminal prosecution against violators while the Delhi government said, "It is fully prepared to implement odd-even scheme when needed."
The Supreme Court-appointed Environment Pollution Control Authority (EPCA) has put in emergency measure to control the rising pollutants in the air. Beside banning construction in Delhi-NCR zone and shutting down industries that run on coal and biomass, EPCA has urged Delhiites to use public transport until November 10.
The Air Quality Index stood which stood at 393 in Delhi on Thursday has increased to 481 on Friday moving from Very poor to 'Hazardous' category.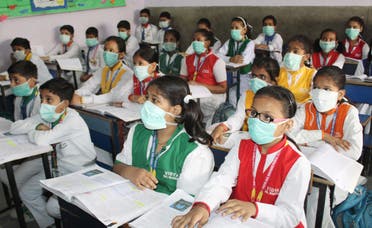 Growing Concern
Meanwhile in view of the increasing pollution, many schools in Delhi are closed, some have extended holidays. School have distributing masks to the students. People have been advised to avoid morning or evening walks.
According to the doctors, respiratory disorders are increasing, and there has been a steep increase in the number of patients facing respiratory issues because of air pollution. People are complaining of burning eyes and breathlessness.
"I am in fact writing it on prescriptions now — 'please don't move outdoor', and I feel bad, as children need to go out and play, but the air isn't just good for them. "So, I have asked the parents to ensure children don't go out in the morning and evening and wear masks on the way to school," said Anil Sachdeva, a pulmonologist and pediatrician at the Sir Ganga Ram Hospital to PTI.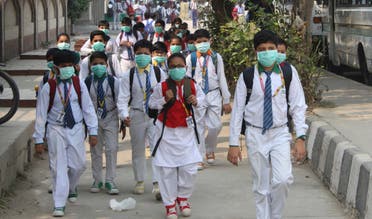 Sachdeva added that, seven out of 10 are complaining of some sort of allergy, cough or respiratory problem, and even watery eyes due to the increasing air pollution. Cricketers and footballers who are in Delhi playing top division domestic matches have complained of sickness due to the worsening air quality in the capital.
According to the reports, one of Mumbai's fast bowler is complaining of a headache and fever. Many of the football players in the Delhi Dynamos team in the Indian Super League (ISL) have also reported sickness.
India's ace boxer Mary Kom raised concerns over the deteriorating air quality in Delhi ahead of the AIBA Women's World Championships scheduled to be held in Delhi this month. Mary Kom suggested foreign players participating in championship to come ahead of schedule so that they acclimatize with the environment.
"The situation is very dangerous in Delhi and it was same last year," Mary Kom said. "At night, it gets worse. Since we are used to training here, we don't have any major problems and we can cope with it but for foreign athletes, it might be a little more difficult. It will be good if the players come four or five days before the competition. They will be able to adjust to the situation," she told reporters.
The Reason
Besides overpopulation and dust, one of the main reasons of increasing air pollution levels in Delhi is crop burning by the farmers in the neighboring states of Punjab, Haryana and Uttar Pradesh. It is estimated that approximately 35 million tons of crop are set afire by these states, which engulfs Delhi creating a layer of smog.
According to experts, vehicle pollution is another big reason for Delhi's air pollution. Around 40 percent of the pollution is due to the vehicles on roads.
The Measures
Measures that have been rolled out between November 1 and November 10 include the shutdown of the Mundka industrial area, a ban on construction and excavation (digging) activities, shutting down of industries that run on coal and biomass, and a ban on stone crushers, brick kilns and hot mix plants. Diesel generators have already been banned and Badarpur Power Plant has been shut down since October 15, when the Graded Response Action Plan (GRAP) came into force.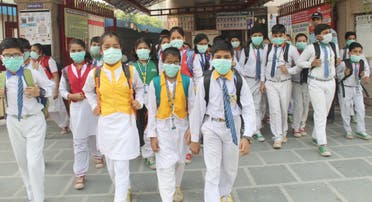 Besides this, EPCA has also warned it will ban all private transport for some time so that the pollution level could be decreased. Delhi's government has also implemented the necessary arrangements to execute "Odd-Even" formula if air pollution crisis persists.
Meanwhile, besides cancelling leaves of all of its employees, India's Central Pollution Control Board has opened social media channels for people to flag pollution.
The CPCB has put up guidelines for the public to file complaints of air pollution in Delhi-NCR on its social media page, website, and through its mobile application.