VIDEO: Internet Society CEO says network resilience can help tackle Dark Web
On September 1, 2018, Andrew Sullivan was appointed as the new President and Chief Executive Officer of Internet Society, the US-based global non-profit organization dedicated to promoting the open development, evolution and use of the Internet.
Among his notable achievements prior to joining the society was the launch of the .info Internet top-level domain name. While at Dyn, now a Global Business Unit of the Oracle, the Canadian national managed the Domain Name System (DNS) development and architecture departments.
Within months of running the society, Sullivan looks settled in his position and seems to be driving the society to play the role it is mandated to, including advising governments around the world on the dos and don'ts of Internet regulations.
ITU conference
In Dubai to attend the International Telecommunication Union's (ITU) conference, Sullivan sat down to answer some of the most pressing questions related to the Internet, from security to regulation and of course Internet of Things (IoT) and the Dark Web.
"We would like to say the Internet exists for everyone." That's how Sullivan kicked off the conversation admitting that there are lot of differences in regulatory frameworks of the Internet around the world.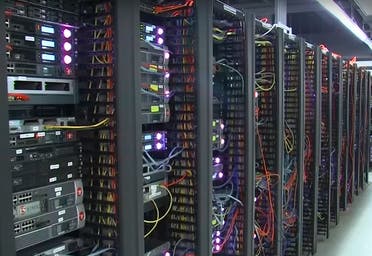 'Slogan called IoT'
"The IoT is a kind of slogan. It's a very large term for a vast range of different kinds of options," he said explaining why sometimes IoT seems like a jargon.
Sullivan also said the Internet Society is now focusing on consumer devices as part of the IoT. "The reason we are focused on that is because of the security of these devices," he said.
Dark Web
On the challenge posed by Dark Web, he said that we have to understand that every technology has negative consequences. "What we have to do is to make the resilience of the network greater," said Sullivan.
He also said that treaty and regulations, as governments sometime suggest, aren't the way forward. "There are places for regulation but I am not personally convinced that a treaty is going to be adequately fast to respond to the challenge," he said.
What lies ahead
"People who are predicting how the Internet is going to evolve over the next 10 years are probably selling you snake oil," he said adding that we should be cautious of futurists selling visions of the Internet.
"We are very early in the evolution of this technology and we have barely begun to understand its potential," he said.