Will bilateral trade with China in local currency end Pakistan's economic woes?
In what is being described as an unprecedented move, Pakistan and China have agreed to do bilateral trade in local currencies. The move will not only make cash-strapped South Asian country to reduce dependency on the US dollar but also help Pakistan financial and economic woes.
Both friendly countries signed an Memorandum of Understanding (MoU) in this regard during the visit of Prime Minister of Pakistan, Imran Khan, to China last week.
Annual trade volume between the two countries is worth $15 billion, of which Chinese exports to Pakistan are estimated at around $13 billion. Trading in local currencies will help ease Islamabad's financial and economic woes. Analysts believe this would go a long way in addressing Pakistan's massive 87-percent trade deficit with Beijing and reducing pressure on its depleting foreign currency reserves.
Currently, Pakistan's foreign reserves have fallen to $8 billion. It badly needs $12 billion to cope up with trade deficit and balance of payment. Briefing local media in Lahore recently, Federal Information Minister Fawad Chaudhary said that trading in local currencies will greatly benefit Islamabad.
"By agreeing to trade in local currencies China has taken a significant step. It will address our foreign reserve woes," Chaudhary said.
ALSO READ: Pakistan Citizen Portal: Prime Minister Imran Khan's new tool against corruption
Given China-US trade war, which has taken the world by storm, and fragile Islamabad-Washington relationship, both China and Pakistan have agreed in principal to trade in local currencies to avert dependency on the US dollar to some extent.
Pakistani authorities confirmed that the two sides attached importance to friendly cooperation between the People's Bank of China and the State Bank of Pakistan (SBP).
They expressed satisfaction at the operationalization of the currency-swap agreement and reaffirmed the need to further strengthen cooperative ties of financial and banking sectors between the two countries. "Both sides noted with satisfaction that Chinese and Pakistani banks have operations in both the countries. Both sides agreed to strengthen cooperation on tourism promotion," a press note issued from Pakistan's Foreign Office last week stated.
"The move will help Pakistan to sustain pressure of balance of payment and also strengthen its local currency," Zafar Bhutta, Islamabad-based expert on economy, told Al Arabiya English. Experts have also warned Islamabad about low points of trading in Yuan, which has been devaluing recently.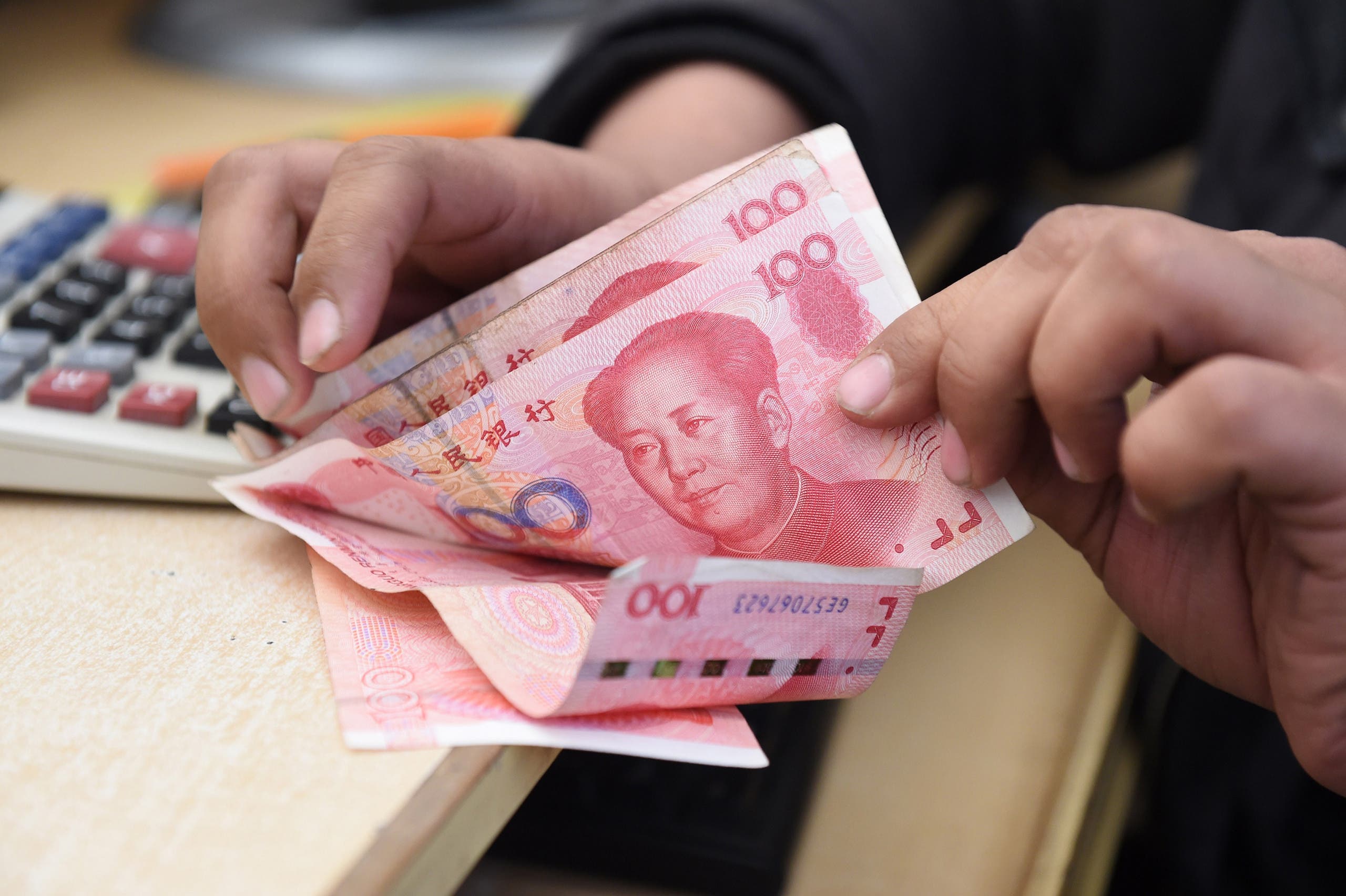 Yuan depreciation
Reports suggested that Yuan has depreciated in recent months and its rate is expected to go beyond 7 Yuan per dollar – a key psychological level – for the first time since the financial crisis of 2008.
Aiming at promoting bilateral trade and investment, Pakistan and China, in December 2011, had signed a bilateral currency swap agreement worth 10 billion Chinese yuan ($1.58 billion) and 140 billion Pakistani rupees ($1.57 billion) for three years.
Economists say the currency swap not only helps with bilateral trade settlements but also ensures liquidity support financial industries. In May 2018, two sides extended the currency swap agreement for three more years doubling its size in a bid to deepen trade and investment ties, while reducing reliance on the US dollar.
"The State Bank of Pakistan (SBP) and People's Bank of China (PBOC) have agreed to increase the currency swap arrangement (CSA) amount from Chinese yuan (CNY) 10 billion to CNY 20 billion and from Rs165 billion to Rs351 billion," stated an official handout released from the State Bank of Pakistan.
ALSO READ: On eve of IMF talks, Pakistan says balance of payments crisis over
The extension of the currency swap agreement came at a time when dollar reserves held by the State Bank of Pakistan (SBP) dropped to alarmingly low levels. China, Turkey and Russia are already working to explore possibilities of replacing the US dollar in trading with international partners with their respective local currencies. Pakistan is the latest to join the trio.
It was in December 2017 that the government of Pakistan had considered a proposal to start trading with China in local currencies. Formal Federal Minister Ahsan Iqbal confirmed to the local media last year that government was seriously considering a proposal to trade in Yuan.
"We are examining the use of yuan instead of the US dollar for trade between the two countries," Ahsan Iqbal said last year on the launch of the Long-Term Plan (LTP) for the China-Pakistan Economic Corridor (CPEC) worth billions of US dollars.
After change of government in Pakistan in July this year, Prime Minister Imran Khan is taking China-Pakistan friendship to another level promoting cooperation in trade, tourism and defense. Whether that helps the economy in short and long run remains to be seen.