Yemeni journalist Mohammed Abdul-Malek al-Salwy, who was kidnapped and detained by the Houthi militias in October of 2016, was recently released, after what he says was a horrific experience inside their prisons.
Salwy told Al Arabiya English that he was moved around to several prisons, which he said was a way for the militias to find time to come up with an "official" charge against him. One of them was accusing him of fighting against them on battlefronts in the town where he hails from, but when they found out that he is a practicing journalist, the fabricated charge was that he was working for a Yemeni news channel that opposed the Houthis.
Salwy said that the prison cell where he was first placed was a small room that he shared with five other detainees, with no bed, toilet or water.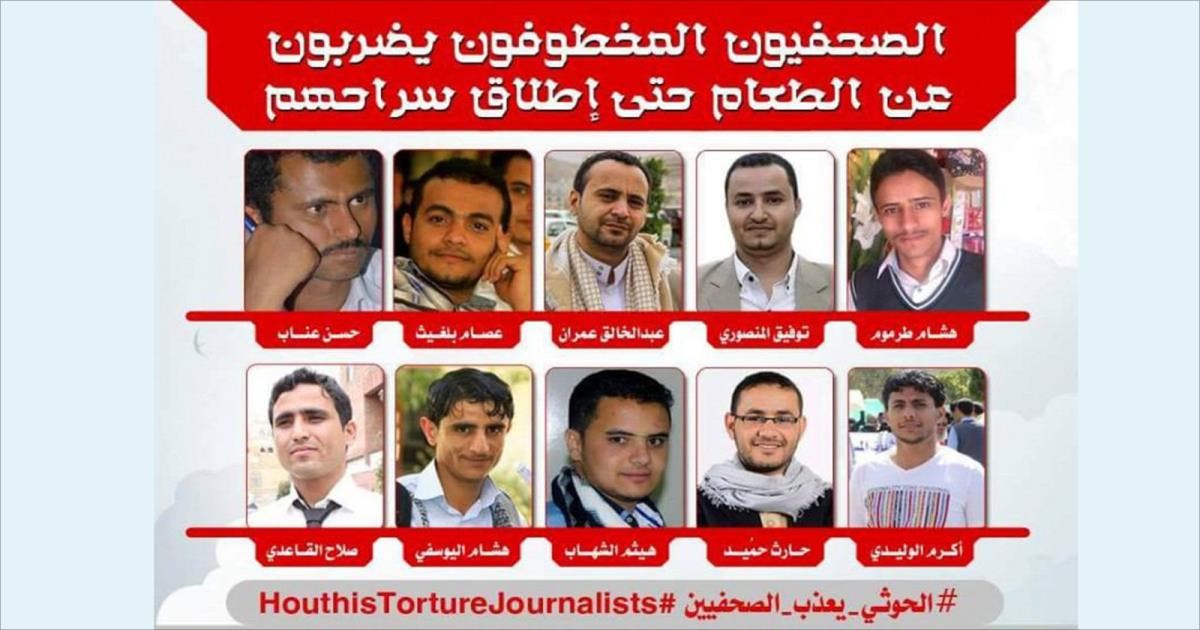 "There were mice and a snake; we spent two days without water until we were close to destruction. I gave one of them money and he agreed to buy us water which saved us," Salwy told Al Arabiya English.
Slawy said he was blindfolded and handcuffed with a gun pointed at his head while being taken to a valley where Houthi leaders threatened him, pushing him to confess to the made up charge against him.
Salwy was then taken back to his cell, where two days later, he was moved again to the town of al-Saleh in Taiz, which is where many Houthi leaders are based. The town also had one of the main Houthi prisons, and Salwy says he was thrown in a dark cell that was dirty and also had no bed, sharing it with dozens of other detainees.
"The first day felt to me like it was a year. For four days I couldn't sleep because the other prisoners were mentally unstable and there was lice everywhere. The sleep deprivation made us go crazy," Salwy said.
Salwy spent about a month in this cell before being moved again to another prison in Zamar, central Yemen. He said the situation wasn't any better, but the weather was "bitter cold" in that area, and he was stuck in a cell with other prisoners, with no bed or sheets.
After about ten months of detainment, Salwy was informed by the Houthis that he was a war prisoner, and that he must be traded for a Houthi prisoner if he was ever to be freed. After several interventions and negotiations, the militias let him go.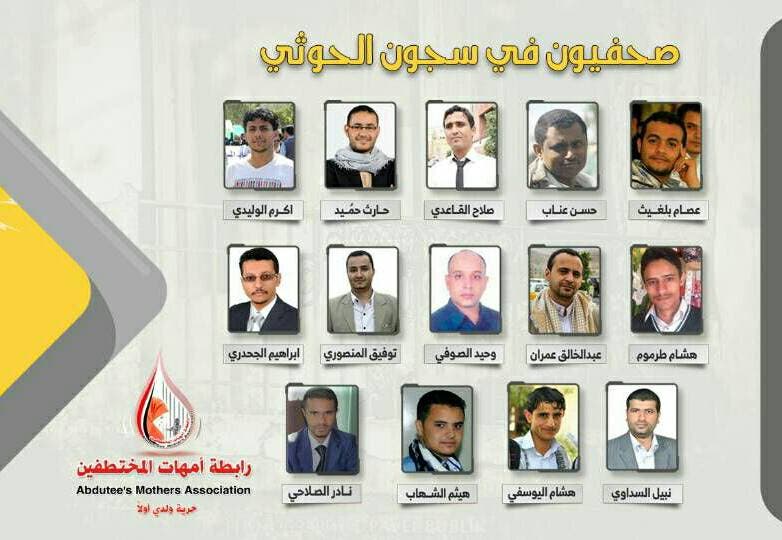 According to statistics by human rights organizations, 24 Yemeni journalists have been shot dead by the Houthi militias since 2015. 12 journalists have been imprisoned for nearly four years and risk death by torture.
Reporters Without Borders has continuously condemned Houthi treatment of journalists, stating that "there is no justification for arbitrarily detaining and torturing journalists."
Meanwhile, Yemeni human rights activist and journalist Hamdan Alaly told Al Arabiya English that the article penned by Mohammed al-Houthi, a top figure and second in rank within the pro-Iranian militias, in The Washington Post was particularly shocking for Yemenis, especially journalists, who suffer greatly from injustice and violations practiced against them by the Houthi militias.
Al-Houthi is implicated in issuing directives for killing more than 26 Yemeni journalists, while there are 16 journalists until this day in detention centers.
Alaly said that the Houthi militias have practiced human rights violations against journalists, kidnapping and torturing more than 160 journalists in many Yemeni provinces during the past four years.