Modi's party on name-changing spree as India's general elections draw closer
With the general elections in India less than six months away, Prime Minister Narendra Modi's pro-Hindu Bharatiya Janata Party (BJP) is almost out on the hustings with its sure-fire hate-mongering strategy of whipping up religious sentiments among the 850 million voters to isolate the 170-million Muslims, the biggest minority group in the country.

This time around, the name of the game is to rechristen districts, cities and other important sites in an obvious attempt to efface the Islamic influence from Indian history and rebrand them under Hindu names.

But the vengeful move to do away with Muslim-sounding names of places has stirred up a hornet's nest with a growing number of frenzied proponents demanding changes in the identity of more cities and towns now at daggers drawn with opponents, including the Congress, historians and prominent citizens, who have been venting their anger with agitations and online petitions against the 'needless exercise.'
Religious grounds
After rewriting history on religious grounds by transmogrifying Shah Jahan's Allahabad into Prayagraj last month, the controversial, saffron-robed chief minister of the northern Uttar Pradesh (UP) state, Yogi Adityanath, earlier this week announced that Faizabad division would now be called Ayodhya, crowing that the new identity represented "our pride, prestige and honor."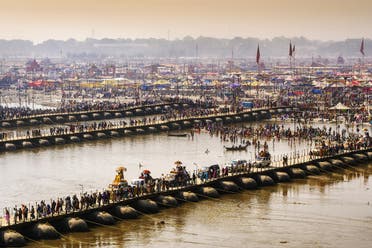 However, even as more BJP bigwigs of UP demanded that Agra and Muzzaffarnagar also be rechristened, a state minister scoffed at the renaming spree and challenged the saffron party to change the names of its own top-drawer leaders and its Muslim faces like spokesman Shahnawaz Hussain, federal minister Mukhtar Abbas Naqvi and UP minister Mohsin Raza.

As if this was not enough, right-wing Shiv Sena in Maharashtra also asked the ruling BJP to give Hindu names to Aurangabad and Osmanabad, and a big-mouthed BJP lawmaker from southern Telangana state also raised many eyebrows by trumpeting a promise to rename Hyderabad, Secunderabad and Karimnagar if his party emerged triumphant in the upcoming assembly elections.
Modi's promise
However, Yogi's bluster instantly egged on the BJP chief minister of Modi's home state of Gujarat to brag that its largest city, 607-year-old, Mughal-built Ahmedabad, would soon be called Karnavati in memory of eleventh-century Chalukya king Karna. Jumping on the bandwagon, firebrand BJP leader Subramaniam Swamy also reminded Modi to fulfil the promise he had made when he was chief minister of Gujarat for 13 years.

The renaming campaign has triggered a storm of protests in the land of Mahatma Gandhi what with an online petition requesting Gujarat's lawmakers to drop the relabelling move, and asserting that "erasing memory of the Islamic rule from the history of the country is a blatant violation to the sensibility and morality of the constitution of India."

The move to put the stamp of Karnavati on Ahmedabad, India's only world heritage city dotted with 2,600 heritage sites, has also raised the hackles of historians who asserted that Karnavati was only an imaginary city in literary works and found no mention in historical documents.
Heritage tag
Indeed, Ahmedabad, once the headquarters of the regional Mughal viceroys for over 550 years, could lose its prestigious heritage tag if the UNESCO officials in their review next year detect BJP's attempts to distort its rich history.

The city built by Mughal emperor Ahmed Shah in 1411 AD has 500-odd narrow labyrinthine lanes and bylanes, and boasts 12 fascinating 'darwazas' or gateways with triple arches and highly-ornamented buttresses, and countless mosques as well as mausoleums depicting the Indo-Islamic architecture.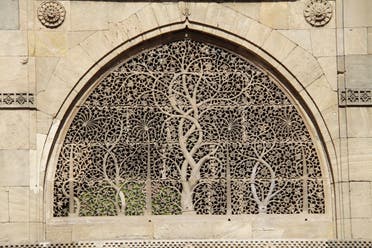 The Sidi Sayed Mosque, known for its ten intricately-carved stone latticework windows on the side and rear arches, yellow-sandstoned Jumma Masjid with 15 domes of different elevations supported by 260 pillars, and Sarkhej Roza, an elegant architectural complex with elaborate stone lattices and tomb of Sufi saint Haz¬rat Shaikh Ahmed Khattu have all earned Ahmedabad the status of a world heritage site.
Magnificent forts
Yet, the Vishva Hindu Parishad (VHP) held out a warning that Hindus will not tolerate any attempt to stall the process of renaming Ahmedabad and even threatened to ruin the public life of "Babur devotees" opposing the move.

The VHP warning came after tribal leaders and opposition Congress spoke about launching statewide agitations if the BJP went ahead with the rebranding of the historical city to polarise voters ahead of the May, 2019 Lok Sabha polls.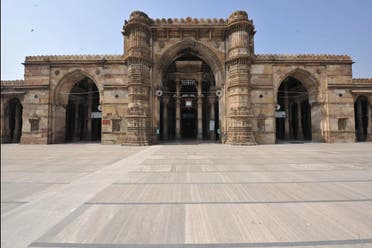 World-renowned classical dancer Dr Mallika Sarabhai, whose name is synonymous with Ahmedabad, told English Al Arabiya that it was Emperor Ahmed Shah who had planned and executed this city, with its magnificent forts, minarets, pols and mosques, adding that the Jumma Masjid was the first in the world to designate a prayer area for women, and the UNESCO tag was largely because of his and Mohammad Begda's vision.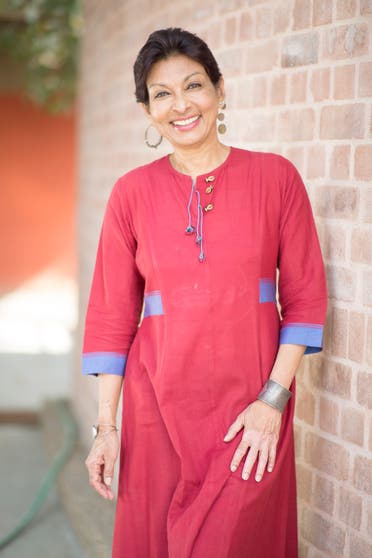 "The builders of the modern city like Ranchhodlal Chhotalal, Sardar Patel, Kasturbhai Lalbhai and Vikram Sarabhai envisioned a city where the great minds of the world like Le Corbusier, Louis Kahn, etc came for an inclusive and international world city. Let us not colour it with parochialism by wiping out our syncretic city," she insisted.
Citizens' view
Jaxay Shah, a prominent citizen and president of the Confederation of Real Estate Developers' Associations of India, feels that Ahmedabad was not invaded by any emperor but, rather, it was created, and opined that if the government was willing to change the name of Ahmedabad to Karnavati, it should go for a referendum to know the views of citizens.
All told, given the fact that the Modi regime has in the past one year approved rechristening of as many as 25 towns and villages, BJP-ruled states may find it easy to change the identity of Muslim-sounding places according to their whims and fancies but it will be a pyrrhic victory for the saffron party.