Saudi women equestrian riders showcased their equestrian skills during Mecca Championships for Arabian horses breed, which was held at al-Sawary International Ranch in Jeddah, with a Saudi, Gulf, Arab and International participation.
Saudi women highlighted their presence in the equestrian world by participating in international and local tournaments, and achieving a number of accomplishments representing Saudi Arabia.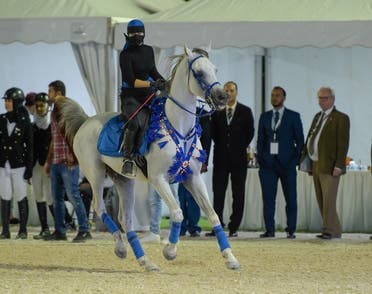 Sama Hussein, leader of Sama el-Khail team, told Al Arabiya English that the participation of Saudi women horse riders in this tournament included a horse show, jumping the barriers and picking up the wedges for 14 minutes, which highlighted the skills of the team.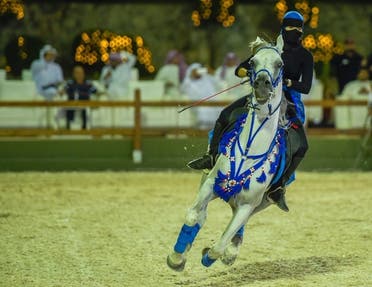 She said: "The passion for the equestrian world is the reason behind the establishment of the team of 5 equestrian who are Nada al-Qahtani, Khouloud al-Shammari, Areej Shafi, Duaa Feid and Hanin Balubaid, as well as four colleagues so that we can have a team in the most difficult types of equestrian sport, bringing the total number of athletes to 20. We also presented the first horse march during the National Day 88 sponsored by the General Authority for Entertainment."
Sama pointed out that the team is undergoing continuous training in equestrian clubs in Jeddah on jumping barriers.
She added: "I designed the costume of the jockeys which is an Arab Abbaya embroidered in red worn during jumping of the barriers competition; as for picking up the wedges it is considered to be one of the most difficult equestrian sports and the most dangerous."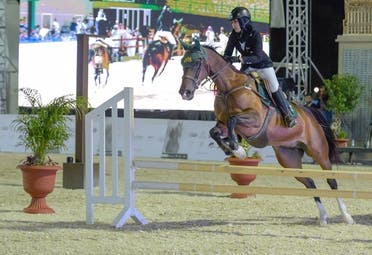 She said: "Saudi equestrian women achieved success, we are professional equestrians and we are looking for excellence through training. Prince Khaled al Faisal was pleased and proud with the recent show."
Sama called for the need to sponsor young talents involved in international tournaments, to develop equestrian sport in the Kingdom and make it available for everyone, especially that it is considered to be one of the most expensive sport.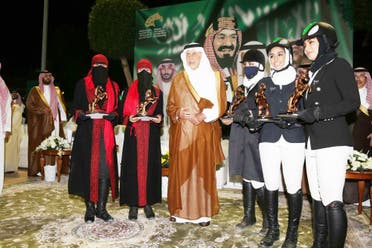 Prince Khaled Al Faisal crowns the winners
Prince Khalid Al Faisal, Advisor to the Custodian of the Two Holy Mosques, Prince of Mecca Region, crowned the winners at the closing ceremony of the Championship.
The tournament lasted for three days with the participation of international referees, highlighting the status of Saudi equestrians and activities among the countries of the world.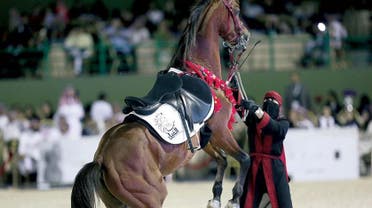 The tournament witnessed a wide follow-up from different segments of the society to learn about the characteristics and qualities of Arabian horses such as their endurance and beauty, with the implementation of all the international standards in the tournament in addition to large prizes to encourage the owners and breeders of this rare breed.