Qudaibiya Palace photos show founding Saudi king and his grandson 79 years apart
Photos taken 79 years apart shows the founding Saudi King Abdulaziz Al Saud and his grandson Saudi Crown Prince Mohammed bin Salman standing at the exact spot at al-Qudaibiya Palace in the Bahraini capital of Manama.
King Abdulaziz's visit to Manama in 1939 was his third to Bahrain at the time. His first visit came when he was 10 years of age while the second visit took place when he was known as the Sultan of the Hejaz and Najd and its accessories. The third shown in the re-surfaced photos took place when the kingdom reunited under the name of Saudi Arabia.
The two images form between King Abdulaziz and Prince Mohammed bin Salman showed the deep-rooted history between Saudi Arabia and Bahrain through the two generations.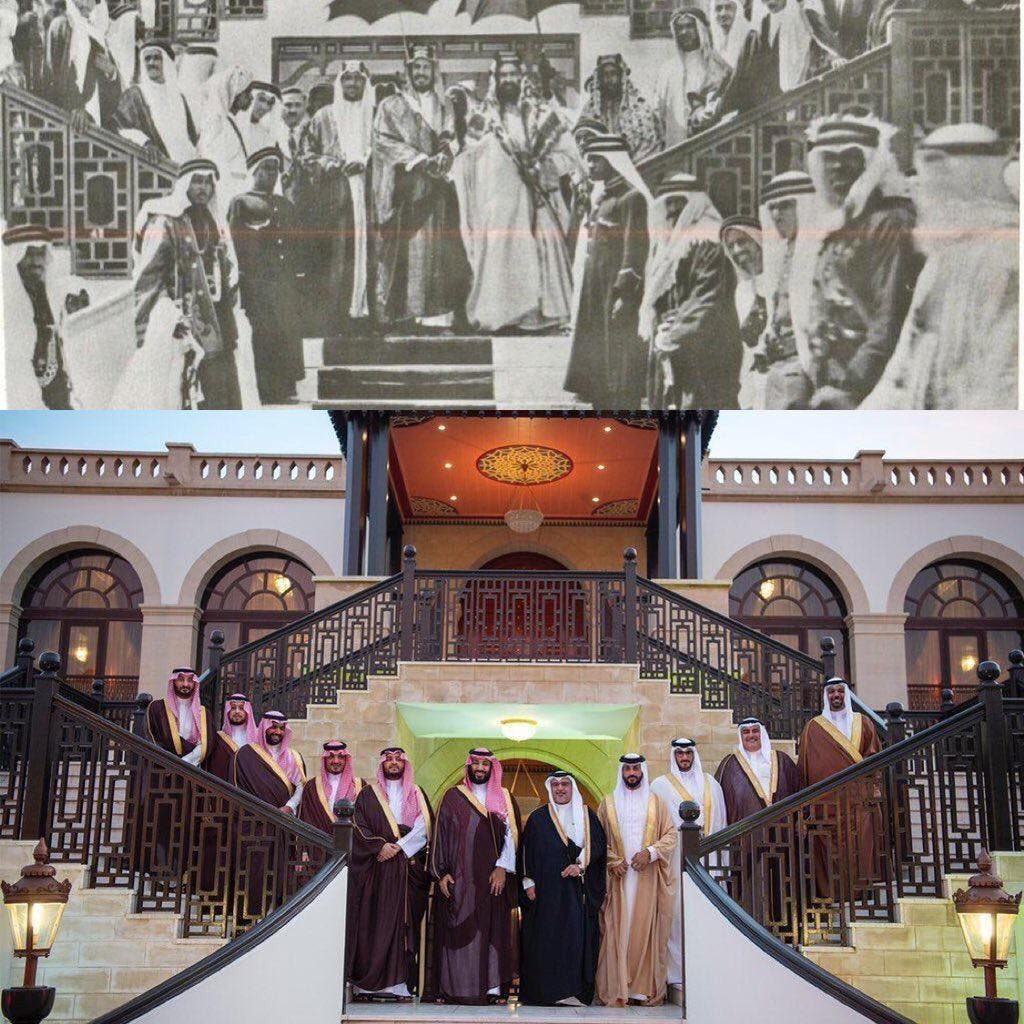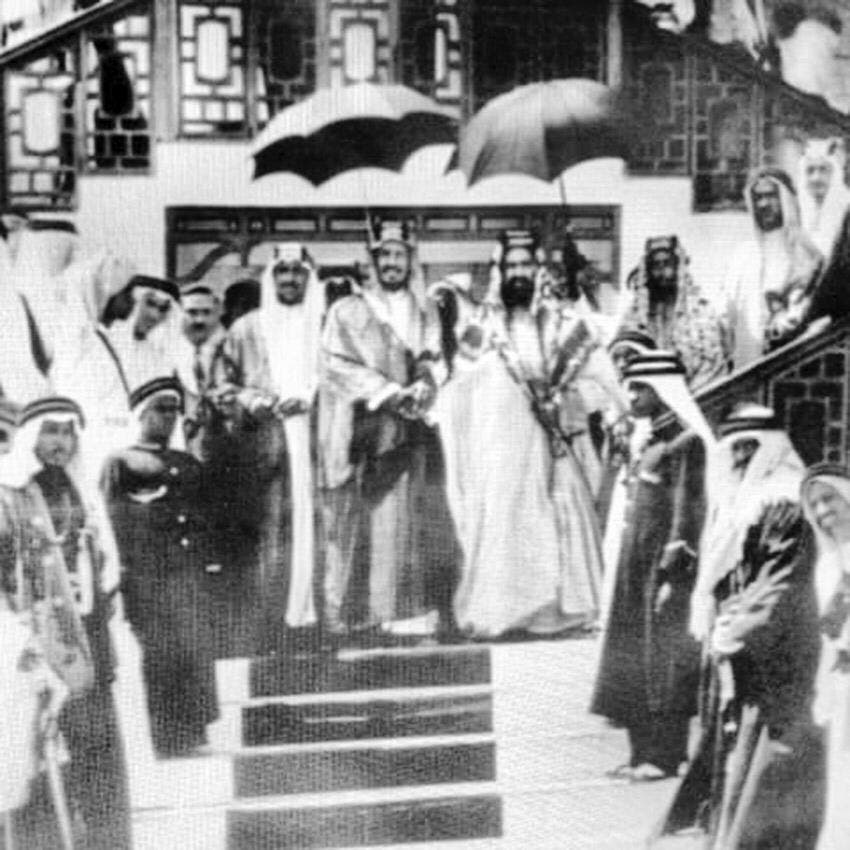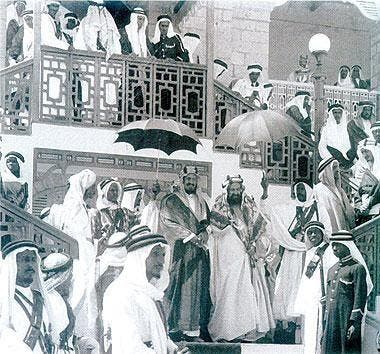 Saudi Crown Prince Mohammed bin Salman on Sunday stood at the same spot as the founding grandfather King Abdulaziz at al-Qudaibiya Palace where presidents and heads of states are usually hosted when they visit Manama.
The famous palace, located in the eastern part of the Bahraini capital Manama, is located in an area where the palaces of Bahrain's royal family have been located over the generation, overlooking the Arabian Gulf near where the first hotel in Bahrain, the Gulf Hotel, is located at.
Al-Qudaibiya palace is currently one of the oldest palaces in Bahrain and is revered as one of the most historical sites in the island-kingdom.