Differently abled Saudi boy hailed a hero for donating stem cells to save sister
A five-year-old Saudi boy is being hailed a hero for helping his two sisters by donating his stem cells despite being differently abled and suffering from Spina bifida.
His father Emad al-Jubran from Saudi Arabia's eastern al-Ahsa told Al Arabiya English that his so suffers from Spina bifida, which hinders the lower body.
"I have two older daughters aged are 10 and 8. They suffer from a genetic disease called Beta thalassemias since their early years," he said.
"Their condition requires regular monthly transfusions. While my elder daughter suffers from increased level of iron in her blood due to the repeated blood transfusions and doctors have to inject a pump that keeps connected to the body for 12 hours daily, which limits her freedom. Both my wife and I were not a match to our daughters and hence we could not donate our stem cells for our daughters. While Ahmed had several ascites operations in the head, and plastic surgery for his spine which forced him to stay in hospital for two months and now he is disabled," Ahmed's father said.
"Ahmed's results matched the transplanting stem cells needed for his sisters. After that, they moved from al-Ahsa Blood Center to King Fahd Specialist Hospital and performed the required procedures and analyzes. The elder daughter underwent a stem cell transplant operation under the supervision of a distinguished medical team led by Dr. Saad Al-Do'ama. This was after a successful operation for extracting the stem cells from Ahmed. However, the doctors were surprised that there was a dormant germ in the intestines; which the daughter's body who was tired of the chemotherapy doses could not resist. Thus the daughter had to undergo more than one operation to control the germ but to no avail, she died at 10 years old," he said.
"Seven months after the death of my daughter, we received a call from King Fahd Specialist Hospital telling us that they are ready to transplant stem cells for my other daughter. We decided to go for the operation and we communicated with the medical team and Dr. al-Do'ama welcomed our right decision, he carried out the required procedures. My son Ahmed underwent the operation of extracting the stem cells for the second time and it was successful, thank God," al-Jubran told Al Arabiya English.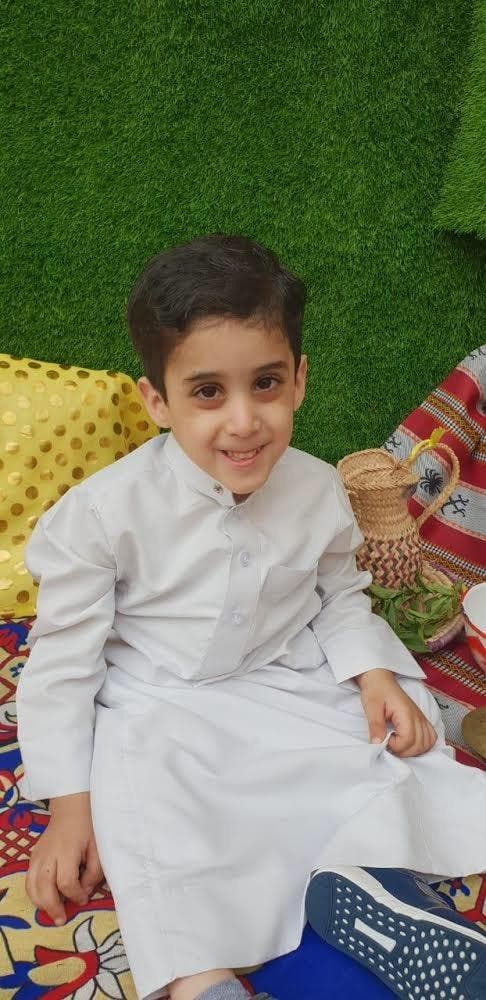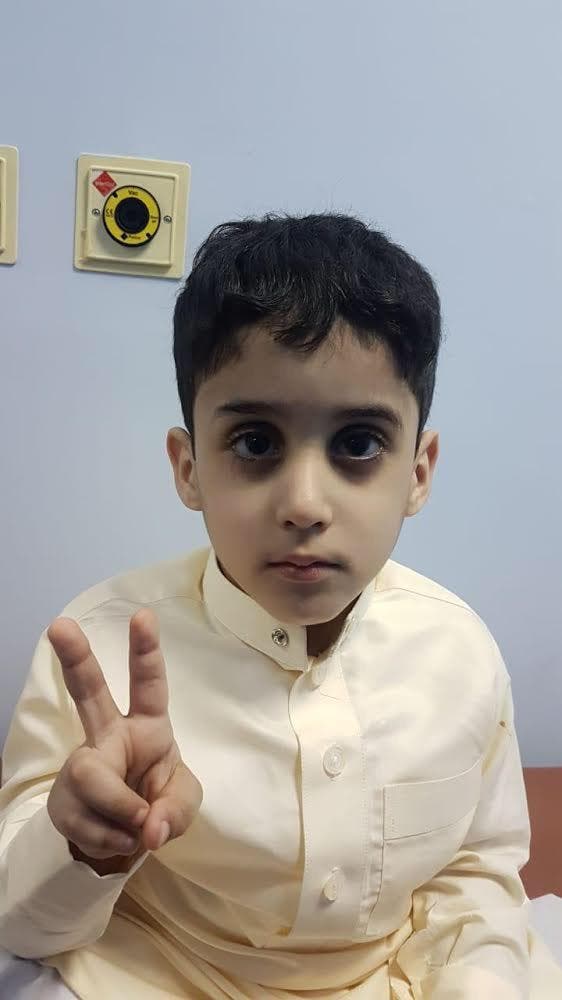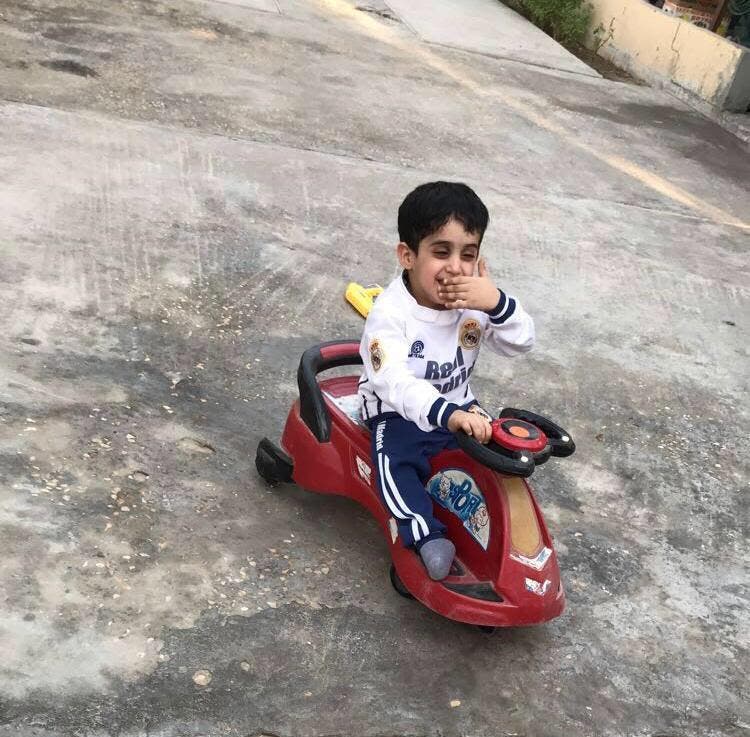 He elaborated: "Ahmed and his sister are healthy, we have registered him in nursery where he learns and plays with the rest of the healthy children like any child. He moves and plays in a small car, he drives it with his hand. Ahmed is a smart and cheerful child. He has a nice presence with relatives, as well as his nursery teachers. Moreover, he is willing to donate to others if he matches any patient to save others' lives."
On the other hand, Dr. Saad Ahmed al- Do'ama, Consultant and Head of Oncology and Organ Transplantation Department in Dammam specialized hospital, told Al Arabiya English: "Stem cell operations are one of the most difficult and costly operations; which one operation might cost a million dollars per patient. The patient undergoes tests and analysis for six weeks. About 15 person are assigned for each case, including consultants, specialists, nurses, laboratory technicians and assistant doctors. The hospital can receive maximum two cases daily."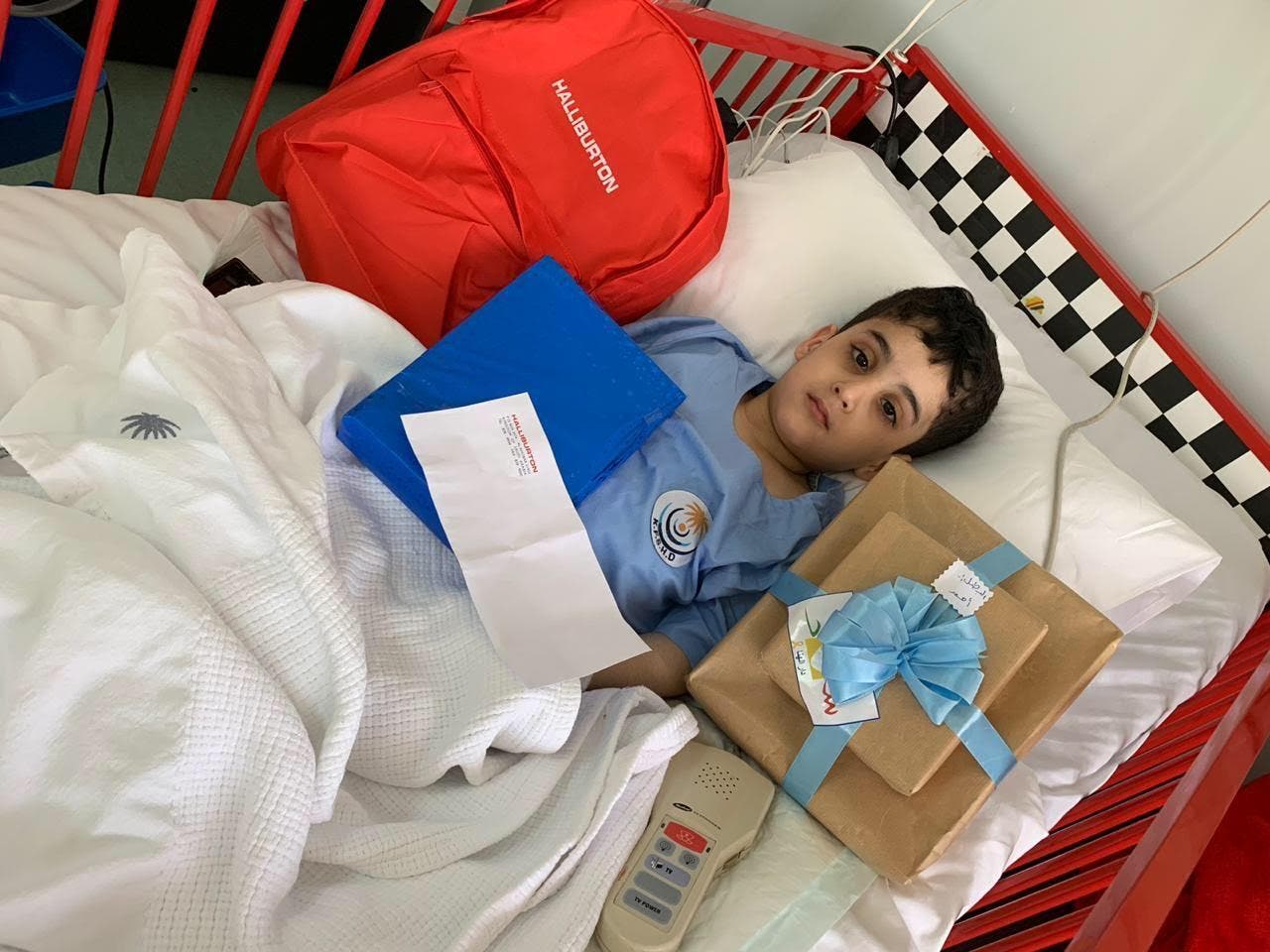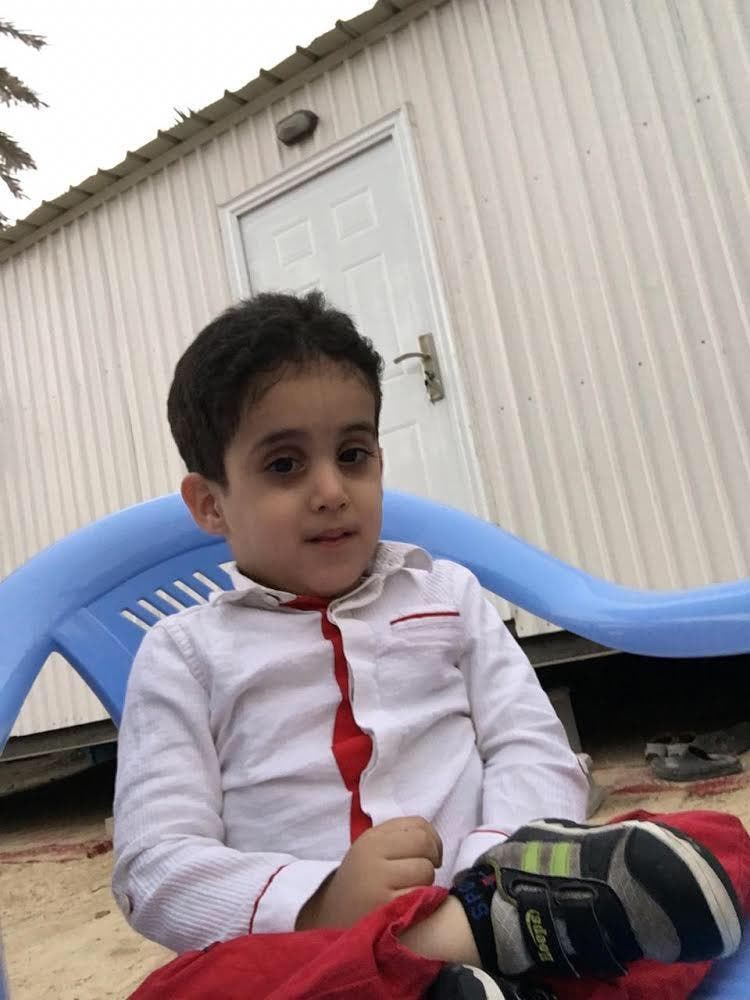 As for Ahmed's case, he said: "Ahmed and his parents represent the top level of giving and altruism. I support him and nominate him and his parents to be awarded the top appreciation awards for several reasons: including how this child and his parents had went through difficulties to save their family. Ahmed had several operations in the lower back and skin grafting and narrowing the bones and muscles to fill the gap in the lower back. This was the same spot where the stem cells were extracted. This made some difficulties for us and for the child during the cells extraction operations; including the age and weight difference between him and his sisters. We also had to pull out two thirds of the blood and inject him with a large amount of blood. Due to the huge weight difference between Ahmed and his sisters, about 30kg for the elder sister and 16 for the younger one; which was a major challenge for us and for the child. We overcome this despite the risks and the obstacles. Thank God we got 3.2 million stem cells for the elder sister and 6.2 million for the younger one. After we gave Ahmed a large amount of drugs to stimulate the production of stem cells."