With Donald Trump swearing up and down that rules for employment-based visas would be tightened by January next to protect the interests of local Americans, Indians dreaming to make a fast buck in the Land of Liberty are in limbo.
The United States (US) President has been walking the talk in tune with his election campaign promise of visa reforms but the crackdown has knocked the daylights out of some 550,000 starry-eyed Indians – 200,000 techies fighting for 65,000 H-1B work visas every year, 300,000 H-1B visa holders employed in the US, their 70,000-odd spouses working on H-4 visas and 165,000 bright-spark students boasting master's degrees from American universities.
Ever since Trump rubber-stamped the 'Buy-American-Hire-American' executive order in April, 2017, the US administration has been aiming for a legal immigration system based on merit and skills, having ramped up efforts to also check fraud and abuse by information technology (IT) companies while sponsoring foreign engineers and scientists in specialty occupations before clearing a three-year H-1B visa.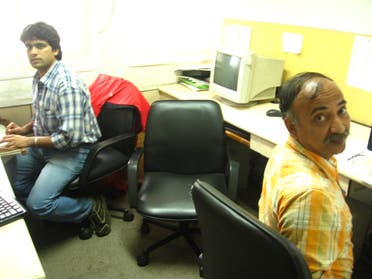 Denial of visas
Indeed, the United States Citizenship and Immigration Services (USCIS) has been introducing newer, stringent provisions to the H-1B visa application process at the drop of a hat with the result that signing up Indian aspirants has become a Herculean task for employers as denial of visas has become the order of the day.
Now demanding evidence for wages and education, now asking for employment conditions, the immigration authorities have created so many administrative hurdles that the visa rejection rate has gone up from 30 per cent in 2014 to 50 per cent perhaps to ensure that H-1B visas are awarded to the most-skilled or highest-paid ($130,000 a year) petition beneficiaries.

No wonder, top-drawer American IT companies like Google, Facebook, Cisco, Oracle, Amazon, Microsoft and IBM have complained to USCIS about the dramatic increase in the number of H-1B applications denied or delayed, and alleged that the lack of certainty and consistency had wrought havoc in the industry.
Strict scrutiny
Besides strict scrutiny involving elaborate paperwork and random compliance visits by US visa officials, sudden plans to revise definitions of employment, specialty occupations, etc. under H-1B category, most sought-after by Indians, have left the $155-billion Indian IT industry employing four million workers confused and confounded.
According to Nikunj Jethwa, an Ahmedabad-based digital marketing expert, Indian firms, which contribute significantly to the US economy, have already started taking more and more local Americans on board as an urgent solution to boost their sagging bottomlines.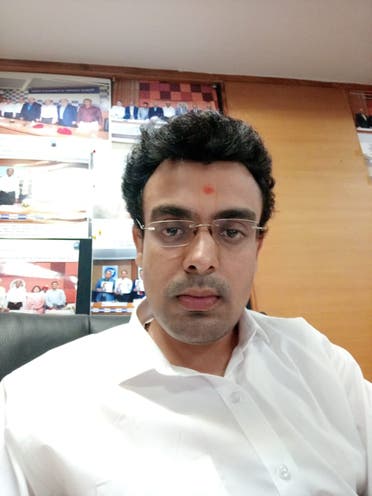 Truth to tell, uncertainties triggered by changing US visa norms have flummoxed even A-list Indian IT service firms like Wipro, Infosys and Hexaware who are worried stiff over attrition, higher on-site costs, shortage of staff with US visa and non-availability of subcontractors at short notice.
Draconian policies
There are 419,637 foreign nationals working in the US on H-1B visas but as many as 309,986 of them are Indians, what with three out of every four H-1B visa holders being Indian citizens whose fate seems to be hanging by a thread, thanks to Trump's draconian anti-immigrant policies.

P.K. Chatterjee, an IT expert and senior journalist, told English Al Arabiya that the US had missed out on the opportunity to create new jobs by limiting the number of H-1B visas to 65,000 a year, adding that research had shown that an increase in H-1B visas could create an estimated 1.3 million new jobs and add around $158 billion to Gross Domestic Product in the US by 2045.
Gaurav Shah, a former executive of a non-resident Indians' association and Gujarat Chamber of Commerce and Industry, said that the stricter visa rules would compel India's talented techies to make a career in other countries, and IT companies would rather set up their global center in Europe.
Working spouses
Well, no better is the fate of working spouses of H-1B visa holders as plans are also afoot to revoke their H-4 visas, which allow them to take up jobs in the Land of Opportunity.
An astounding 93 percent of the 127,000 working spouses of immigrants are Indians, most of them high-skilled women, who are also staring at deportation because of Trump's America-first policy.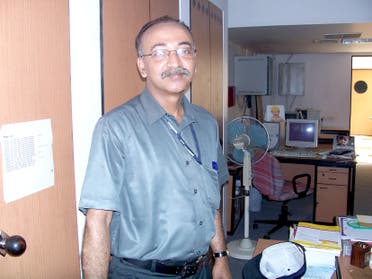 Luckily for the spouses, two woman lawmakers have just introduced a Bill in the US Congress that would protect them from the Trump administration's move to strip their right to work given to them since 2015 during the Obama era. And this despite the fact that Save Jobs USA, an organization representing US IT workers, filed a lawsuit in a US court arguing that the H-4 visa policy that was introduced during Obama's rule has hit their jobs badly.
The Congresswomen's Bill held out a warning that eliminating this benefit would create a painful choice for many immigrants to either split up their families or return to their home countries and use their talents to compete against American businesses.
Swift backlash
However, after facing a swift backlash from US lawmakers and leaders of the corporate sector, the administration has given an assurance that the Americans would get an opportunity to respond to its proposal of revoking work authorization to H-4 spouse visas.
Panic has also gripped Indian youngsters who constitute the largest number of students doing PhD in the US but now under a new rule, they could be denied the possibility to work on Optional Practical Training after they complete their studies, even if they have degrees in science, technology engineering and mathematics.
The Administration has made it more challenging for companies to hire these students for working at client locations even as foreign student enrollment at US institutions has nosedived in the recent past. With USCIS denying them change of status to H-1B petitions, chances are they would have to leave the US and apply for their H-1B visas abroad.
In sum, Uncle Sam surely does not want Indians.