The growing rivalry and silent hostility between India and China has been simmering for decades now. For India, the humiliating defeat at the hands of the Chinese Army in 1962 still plays out in the subconscious and taking on China is still regarded with apprehension.
The Chinese growth, both in terms of its economy and military, has made the entire world wary of its ambitions. For India, the stakes are however the highest in its neighborhood, that is, in the nations of South Asia where it has traditionally been seen as a regional super power.
China, in the last few years now, has steadily chipped away at that and with its generous loans of millions and sometimes billions of dollars to poor countries like Bangladesh, Nepal and others has made a place for itself in the South Asian region.
ALSO READ: Kartarpur Corridor offers a chance at peace for India, Pakistan
The wrestling match between India and China is today nowhere more evident than in Sri Lanka. Historically, Sri Lanka has always been a close ally of India but that has changed over the last decade or so.
Today, Sri Lanka has been plunged into a constitutional crisis with two persons claiming to be the Prime Minister, one who is regarded as pro-India and the other pro-China. The 'domestic' crisis of Lanka today has two regional powers entangled in this mess.
The Sri Lankan President Maithripala Sirisena, last month, took everyone by surprise when he sacked Prime Minister Ranil Wickremesinghe, who was seen as leaning towards India and trying to move his country away from the debts and web of China.
Sirisena then went on to announce Mahinda Rajapaksa as the new Prime Minister of Sri Lanka, adding another complexity to the situation. Rajapaksa was the PM of Sri Lanka for a decade from 2005 to 2015 and it was during his tenure that China invested heavily into the island nation. His relations with India have always been a bit suspect.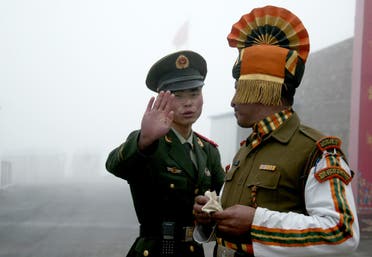 Sphere of influence
According to former Ambassador Shashi Tripathi, "As rising global powers both India and China look upon this area as their natural sphere of influence. I don't see it as an Asian Cold War." She points out that the domestic situation in Sri Lanka and the Maldives is basically rooted in personality clashes.
"Finally, I see India as a balancing factor in a scenario where China's rise is tinged with assertiveness which creates unease in many Asian countries though they many not voice it. You know, 'don't get too close but don't upset the dragon'," she said.
If the theatre of Sri Lanka offers one spectacle, then the Maldives has become another ground for India and China to flex their muscles. The recently concluded Presidential polls in the Maldives saw the ouster of a pro-China leader Abdulla Yameen and the swearing-in of a leader, Mohamed Solih, who is openly pro-India.
No wonder then that Indian Prime Minister Narendra Modi made it a point to travel to the Maldives last week to attend the new President's swearing-in ceremony. It was also a not-so-subtle message to China that at least for now, India has the upper hand in the Maldives.
Former Ambassador Bhaswati Mukherjee points out that India has an approach where it tries to promote democracy, whereas China tries to circle India via its military or through the One Belt One Road (OBOR) initiative.
"China tries to promote regimes in the region which are friendly to them and unfriendly to us. We have never tried to flex our muscles." She adds that in Sri Lanka it is up to the people of Sri Lanka to decide who they want "but it is clear that one has a much better India perception".
ALSO READ: India looks to balance US strategic ties with 'cheap' Iranian oil
Former Ambassador Anil Trigunayat agrees that today both India and China are competing for influence in the South Asian region. "India has had a very close relationship to the Maldives and whenever there was some emergency like situation in the Maldives, India has helped out. It is only recently that the anti-India Yameen government there wooed China which then invested heavily in the Maldives. But now with the new government, we see the Maldives moving back to India."
Trigunayat points out that the current domestic situation in Sri Lanka and the way it is being played out is a worrisome scenario. And while India cannot compete with China on a dollar to dollar basis, it is the quality of partnerships that India has with most neighbours that makes the difference.
What makes it imperative for both regional powers to have their influence over countries like Sri Lanka and the Maldives is that despite their small size, these nations sit on key oil and trade routes that connect Asia to the Middle East and Europe. The control over the ports and other strategic projects in these nations decides who gets to rule the seas and control trade, something both India and China are keen on.
While the Maldives for now seems to have returned to India's fold, the Chinese are unlikely to give up that easy. The situation in Sri Lanka remains tense and the coming weeks will decide which way the country is headed and who, India or China, won this latest round.