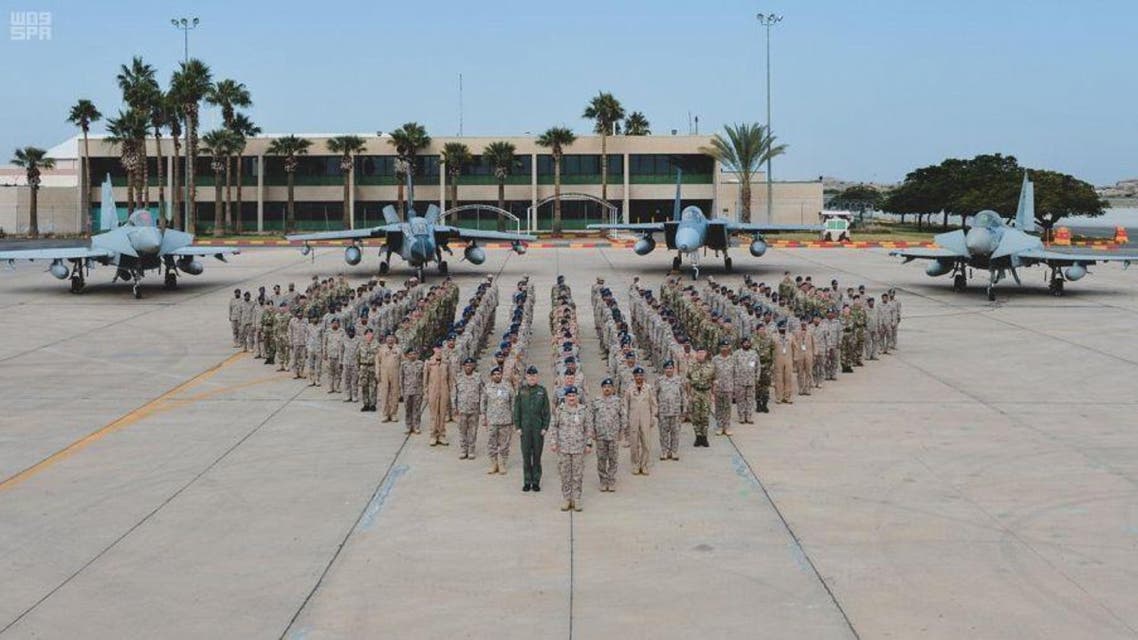 IN PICTURES: Royal Air Forces commander inspects Saudi-British Green Flag drills
Commander of the Royal Saudi Air Forces Turki bin Bandar bin Abdul Aziz visited the headquarters of the Saudi-British Green Flag drills at King Fahad Air Base and emphasized the depth of bilateral relations between the kingdom and the UK in all fields and voiced the importance of benefitting from this drill.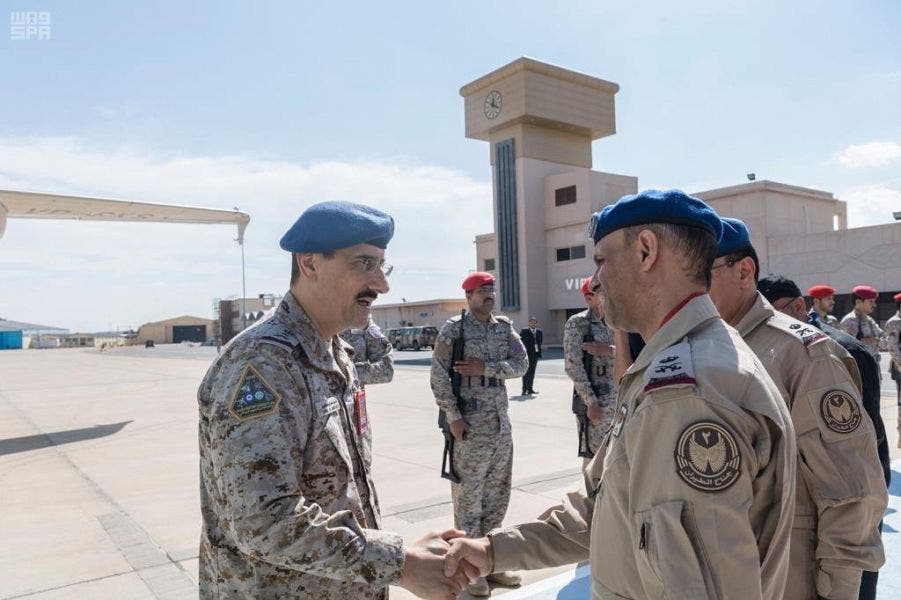 Abdul Aziz added that such drills help exchange expertise and develop skills. He was accompanied by British Assistant Chief of the Air Staff Gerry Mayhew and he was briefed on the drills by the commander of the base who is tasked with commanding the drills.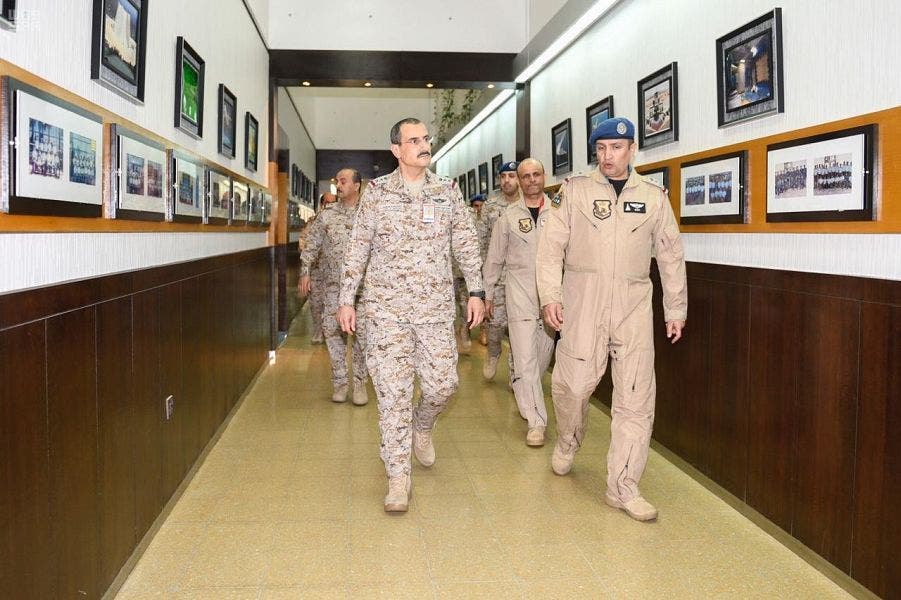 While there, Abdul Aziz watched a training session that included a direct display of aircraft in the training area. Memorial photos with the participants were than taken.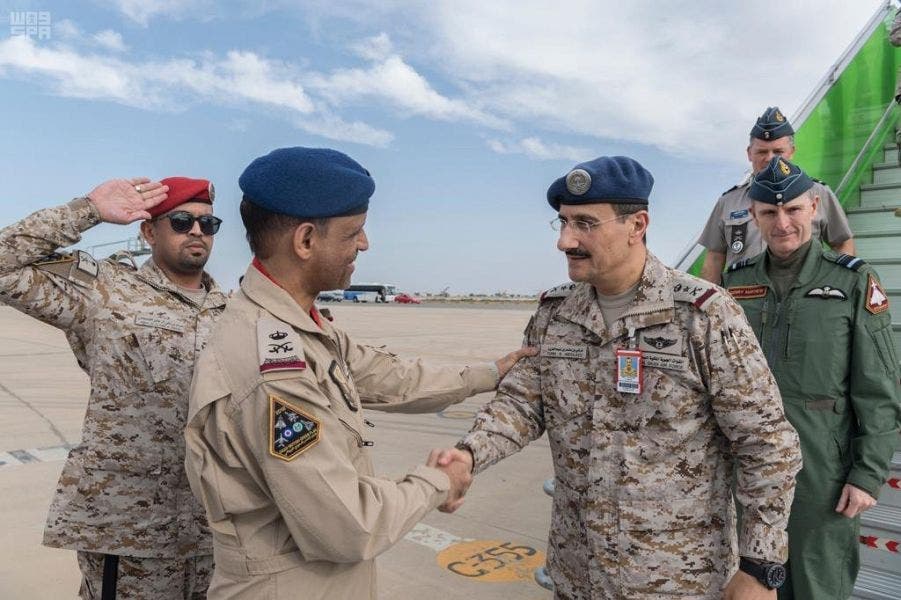 Abdul Aziz also inspected the joint of school of electronic warfare then attended the Saudi cultural day event which was held at the museum of King Fahad Air Base and where he launched developmental projects inside the base.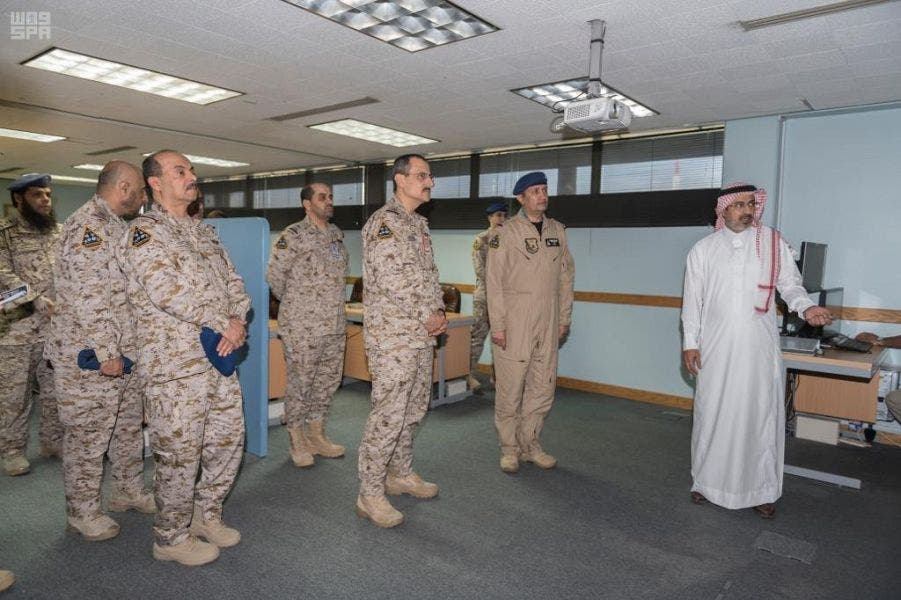 The event was held inside the residential area for the employees and their families.