The radio signal was fading in-and-out when I thought the AFRTC station announcer was asserting that president George H.W. Bush has lost his re-election bid to Bill Clinton. It was November of 1992 when I pulled to a side street off the Old Airport Road in Riyadh to find a spot for a clear radio signal. It was so, Bush lost. Inadvertently, I went back in memory reflecting on the events leading to that moment.
Effective and efficient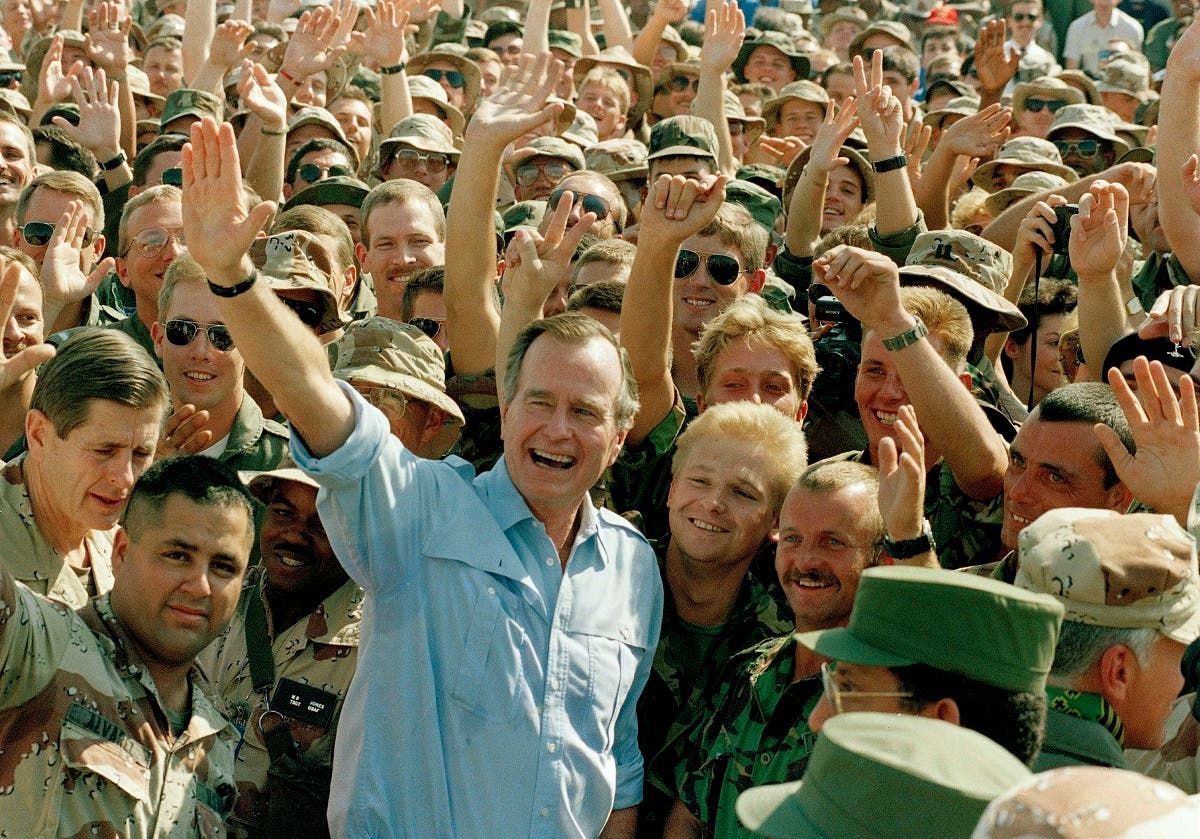 President George Bush poses with soldiers in Dhahran (AP)


This made Bush the elder a legendary honorable figure albeit briefly. That chapter quickly turned into a mythical folktale as locals slowly forgot the details and collective senility blurred the names of the players. It didn't help that Bush the father had a short-lived tenure as a one-term president. The forgotten story has consequential effects on the current wellbeing of most people in the Gulf States. He never took credit or boasted about his leadership and accomplishment — an honorable leader who is remembered fondly today by Americans of every political stripe.
SHOW MORE
Last Update: Wednesday, 20 May 2020 KSA 09:52 - GMT 06:52