Judge's 'inhuman' remark a boon for fugitives India wants to extradite for trial
India's Supreme Court has remarked that jail inmates are hardly treated as human beings – a terse observation that is sure to bolster the case of fugitives who cite the hellish state of Indian prisons to stave off their extradition.
The first beneficiary of their lordships stinging criticism could be Vijay Mallya, the absconding liquor and Kingfisher Airlines baron. He is fighting a legal battle in the United Kingdom with Indian enforcement agencies who want him deported to stand trial in Mumbai.
Mallya's British lawyers have so far managed to stall his extradition on the grounds that jails in India where he is likely to be lodged are unfit for human habitation. Predictably, they will milk the Indian judges' scathing remarks to argue their case even more convincingly than before.
ALSO READ: Jailed tycoons in India demand business centers in prison to pay off debtors
Moved by persistent complaints about the deplorable state of Faridabad jail near New Delhi, an apex court bench of justices Madan B. Lokur and Deepak Gupta recently dispatched two retired Supreme Court judges, justices U.U. Lalit and A.K. Girl, to conduct a first-hand survey instead of relying on jail officials' version.
Last week the duo's report angered the top court so much that it asked Additional Solicitor General, Aman Lekhi, representing the prisons directorate: "Do these people (jail inmates) have any rights? Are they seen as human beings? The whole thing has become a joke."
Shocking picture
The report painted a shocking picture of Faridabad jail – toilets not working because of clogged sewage, leaking taps and dirty walls – violating prisoners' right to basic amenities behind bars.
After reading the damning account, the judges observed that callous Faridabad jail officials didn't venture out of their chambers to see things for themselves - otherwise things wouldn't have come to such a pass. They also lauded the retired judges for unmasking the reality.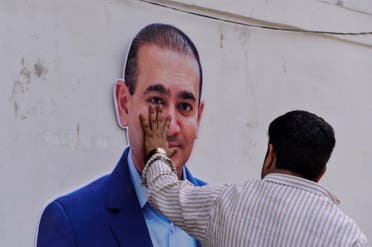 Only time will tell whether their lordships' reprimand will improve living conditions in Faridabad jail or not. But thousands of miles away in London, Mallya's lawyers are bound to exploit the caustic remarks to the hilt to block their client's extradition.
Battling money laundering and fraud charges, Mallya told British judge Emma Arboutnot that the Arthur Road jail in Mumbai where he would be lodged if she permitted his extradition, has no natural light or fresh air whatsoever.
Indian officials then produced photographs to convince justice Arboutnot but she demanded a video "shot during mid-day" for clarity.
HRC-approved
New Delhi insists that Mallya would be kept in Human Rights Commission-approved jail barracks with fresh air and light, western-style toilet and clean bedding but the British judge is still unmoved.
Mallya's lawyers have already produced evidence of over-crowding, third-degree methods, corruption and the depredations of snakes, rats and cockroaches in jail to buttress their case.
Another billionaire economic fugitive, Nirav Modi, New Delhi is trying to extradite says he would be lynched if he stepped on Indian soil.
His argument is that there is so much media-fuelled hatred for him that he is being vilified as Ravan – the mythological demon king – and his 50-feet tall effigies are being burned. Hence the risk of getting lynched by a mob!