Although many people try to appear as the founders of the "yellow vest" movement, there is a general consensus that Priscillia Ludosky, 33, had a major role in initiating the widespread movement.

Ludosky manages a small shop in the Savigny-le-Temple village, located in the suburbs of Paris. Before that, she was an employee in a bank.
On May 29, 2018, Ludosky created a petition on Facebook, directed at the French authorities where she was explaining the burdens and struggles that lower income citizens or owners of small enterprises face because of high fuel prices.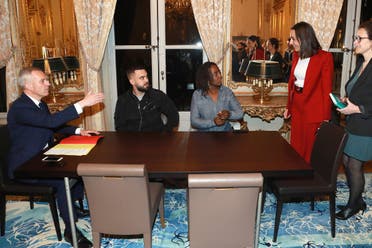 Interestingly, in this petition, Ludosky, who demanded a reduction in fuel prices, offered a series of practical solutions that can help the French government to find a positive compromise that considers the social aspect and the conditions of the low-income citizens. She also laid out the environmental aspects that require minimizing dependence on polluted energy sources.
This petition had a widely positive response on social media, especially when the number of viewers and those who interacted with the post exceeded one million people.
Close observers of the "yellow vests" movement and protestors said that this woman, through her calm demeanor and realism, could have a major role in convincing the French government, especially French President Emmanuel Macron, of the necessity of having a quick response for at least part of the protestors' demands.