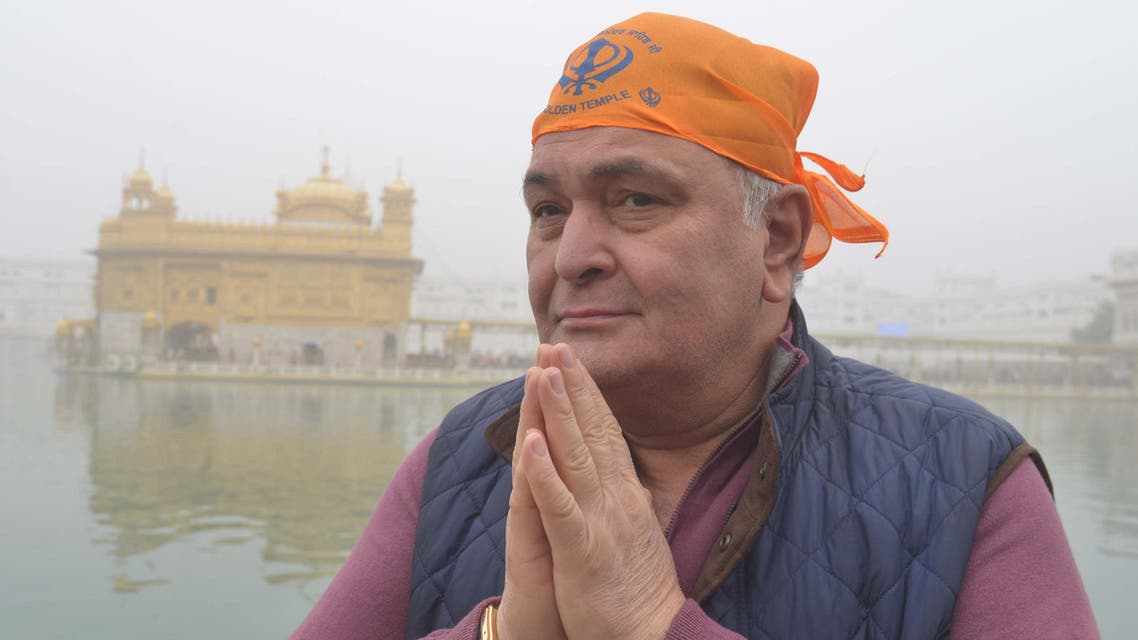 Will Indian actor's quest to preserve ancestral home in Pakistan bear fruit?
In a rare move, a legendary Indian actor has requested the government of Pakistan to preserve his ancestral home in that country.
When Rishi Kapoor — a Bollywood actor, director and producer — learned that his ancestral house situated in the heart of historic 'Qissa Khawni Bazar' ('Bazar of Story Tellers') locality of Peshawar, the capital of Pakistan's Khyber Pakhtunkhwa province, was lying derelict and in danger of collapse, he decided to do something to rescue it.
Since, his family doesn't own the house at present, it is not possible for him to restore the house. The tenuous bilateral ties between Pakistan and India pose another hurdle in the way of rescuing the iconic building, which was built during the British era.
Realizing that he or his family was not in position of restoring the iconic 'Kapoor haveli', the 66 years old Bollywood actor decided to request the government of Pakistan to take measures for the immediate preservation of his ancestral home and even suggested transforming it into a museum.
The quest to preserve his ancestral home compelled Rishi Kapoor to speak to Shehryar Khan Afridi, Pakistan's Minister of State for Interior by telephone, requesting him to look into the matter.
"Rishi Kapoor called me and requested to take measures to preserve his ancestral home or transform it into a museum. The federal and provincial governments are working together to transform the house into a museum soon," Afridi told journalists in Islamabad.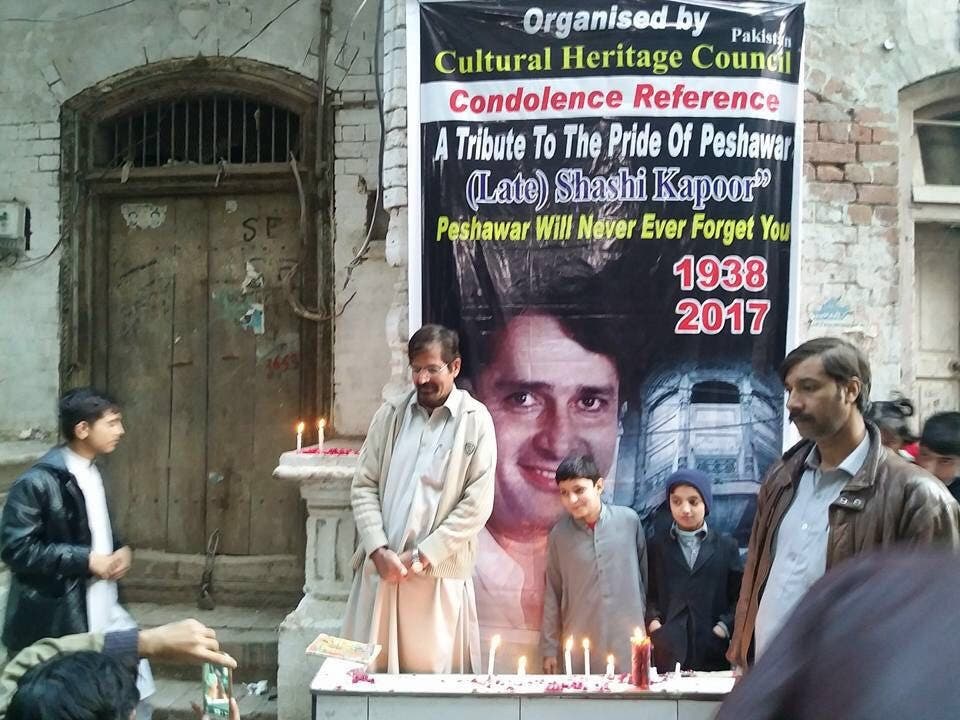 Last month, on the event of laying the foundation stone of 'the Kartarpur corridor' Pakistan's Foreign Minister Shah Mahmood Qureshi confirmed to a delegation of senior Indian journalists that Pakistan was planning to transform Kapoor's ancestral home in Peshawar into a museum following a request made by Rishi Kapoor.
"Rishi Kapoor requested us to transform his ancestral home into a museum. We have accepted the request and are doing the needful," Qureshi told a delegation of Indian journalists which had come to Pakistan on the occasion.
Situated in the heart of centuries-old Qissa Khawni Bazar, the Kapoor Haveli is a multi-storied residential building which has 40 living rooms. According to a wooden slab placed at the main gate, construction of the iconic building had begun in 1918 and was completed in 1922. The front of the building is adorned with exquisite floral motifs and 'jharokas' or overhanging balconies.
Dewan Basheswarnath Kapoor, father of Prithviraj Kapoor, the first member of the family to enter film industry, owned the building which was home to the first generation of the Kapoor family, the Punjabi Hindus of British India.
Trilok Kapoor, Prithiviraj's illustrious son, legendary film director and screen idol Raj Kapoor was born in the Kapoor Haveli. According to official records available with the Peshawar city's administration, Raj Kapoor was born at the haveli in 1924. The Kapoor family migrated to India, like other Hindus, following partition of the country in 1947.
A jeweler from nearby Charsada district, Haji Khushal Rasool, had purchased the 'Kapoor Haveli' at an auction in 1968 under a settlement clause. However, he soon sold it to another resident of Peshawar city.
Well spoken Imran Khan. I have been saying whatever you said on all channels past two days regarding India-Pakistan! I hope you succeed in making your "Mulk" have good relations with my "Mulk" pic.twitter.com/YCe741vW22

— Rishi Kapoor (@chintskap) July 26, 2018
Haji Israr Shah is the current owner of the building. His father had purchased the building in the mid-1980s. According to locals, the building has been used for hosting events, like marriage celebrations.
Pakistan has already declared the ancestral house of another Bollywood legend, Dilip Kumar — also situated in Qissa Khawni Bazaar, as a 'protected monument'.
On the directions of former prime minister of Pakistan Nawaz Sharif, authorities had notified the ancestral house of Dilip Kumar in July 2014 as a 'protected monument' under the Antiquity Act of1997. However, that house still lies in shambles as no action has been taken by the government to preserve it.
Dilip Kumar, his real name Yusuf Khan, was born at this ancestral home in December 1922 and stayed for 12 years until his family moved to Mumbai. Pakistan had conferred the title 'Nishan-I-Imtiaz' on the famous actor in 1998.