In Bangladesh polls, Sheikh Hasina pitted against father's lieutenant-cum-friend
Bangladesh Prime Minister Sheikh Hasina was eyeing a cakewalk in the year-end general elections but her pitch has been queered by a venerable 82-year-old Oxford educated jurist - Kamal Hussain - who is today the face of a united opposition in the south Asian nation.
The internationally renowned Hussain's presence in the election fray has clearly enlivened the recurring Begum Vs Begum politics of the predominantly Muslim country of 160 million.
Ironically, Awami League's Hasina grew up calling Hussain "kaku", or uncle, as he is a close lieutenant-cum-friend of her late father, Sheikh Mujibur Rahman, who led Bangladesh's struggle for independence from Pakistani rule.
The two men were jailed together. After independence was achieved with India's assistance in 1971, Hussain helped Rahman draft the free nation's constitution and served as Law and Foreign Minister.
ALSO READ: Hasina film versus Khaleda book in poll-bound Bangladesh
Rahman was brutally killed in 1975. India gave asylum to a frightened Hasina even as General Ziaur-Rahman, founder of Bangladesh Nationalist Party (BNP), decimated the Awami League (AL) and seized power. But Hussain pulled out all stops to bring Hasina's back from exile and personally ensured that she became Prime Minister to complete her father's unfinished task.
But subsequently they fell out and Hussain retired from active politics to focus on human rights and his legal practice, including UN assignments. But today Hussain's goal is to unseat "niece" Hasina who he contemptuously calls "authoritarian" and a "dictator".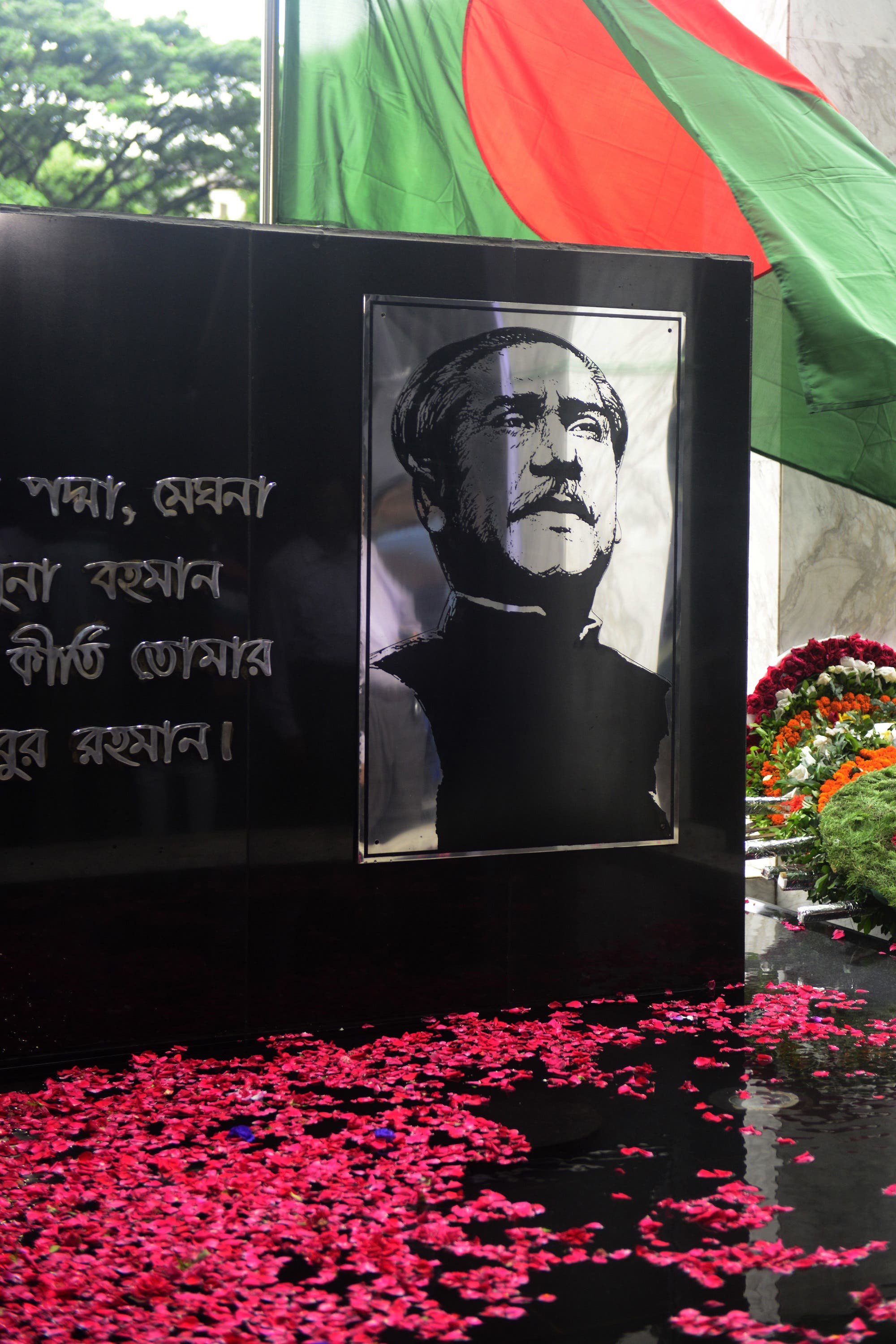 Floundering opposition
The Bangladeshi opposition was floundering in the run-up to the general elections with BNP chief and former PM Khaleda Zia in prison and heir-apparent, Tarique Rahman, living in exile in London after his conviction in Bangladesh. The elections seemed to be a walkover for Hasina.
But the scenario dramatically changed when Hussain's Gano Forum, or People's Forum, unexpectedly stitched an alliance with BNP and a few smaller groups to float the Jatiya Oikya Front, or National Unity Front, to take the AL head on in the year-end polls.
The December 30 elections has been thrown wide open by Hussain's emergence – or rather re-emergence – from the shadows in October when he decided to throw his hat into the ring.
Hussain is respected by educated Bangladeshis living in cities and towns because of his long and distinguished innings in public life. He is a hero for the country's Western-educated elite with liberal values – especially secularism and the rule of law – which Hussain defiantly stands for.
ALSO READ: Why Sheikh Hasina's Rohingya advocacy is her insurance policy for India visit
Hussain's biggest worry is his frail health. When a newspaper report compared him to Mahathir Mohamad, the Malaysian icon who staged a comeback as PM at the ripe old age of 92, he remarked that Mahathir's health is better than his.
Hasina is known to lash at her political rivals, particularly her bete noire Khaleda Zia, now in jail on charges the BNP says are trumped up to stop her from leading her party in the elections. But Hasina has refrained from attacking Hussain despite the challenge he poses. Her hatchet men do prick Hussain but he refuses to react.
The Awami League is praying for a split in the Hussain-led NUF. Hussain is allergic to the Jamaat-e-Islami, a close BNP ally. Hasina hopes that if BNP attaches too much importance to the Jamaat, Hussain would walk out of the NUF - and the parting of ways would benefit the Awami League.