Here's why China is pushing into India's Himalayan neighborhood of Nepal, Bhutan
China has expanded its footprint across the globe. From the continent-spanning initiative of a modern Silk Road to its maritime forays that touch Maldives and Djibouti, Beijing in 2018 has established its reach far beyond its shores.
I theorized in 2013 that China's outreach is always two-fold – economic and security. Both compliment and bolster each other. For example, in Maldives, China has begun to establish small ports in the country's southern atoll which will serve as observation stations.
This development came after China signed a Free Trade Agreement with Maldives and also got it onboard for its "Maritime Silk Road" project. A trade deal of this size ensures Maldives now considers China an important partner which in turn allows China to extend its security reach in the country.
Similarly, enough has been written about the Sri Lankan port of Hambantota that was built by Chinese funding and has now been leased over to Beijing for a period of 99 years. The island-nation's economy is entrapped by a gargantuan Chinese debt which has forced it to cede control of a strategic asset.
ALSO READ: India, China wrestle it out in Sri Lanka and the Maldives
Due to India's reactive stance on foreign policy, New Delhi has remained a mute spectator when it came to the developments in Maldives and Sri Lanka. In 2018, domestic developments in both the above countries helped India but it was more a turn of fate rather than any aggressive application of a foreign policy strategy by New Delhi.
As India's maritime neighbours have fallen to the Chinese dragon, so are its neighbours in the north – Nepal and Bhutan – being courted and pressured to enter into Beijing's sphere of influence.
Nepal and Bhutan both have historic people-to-people linkages with India. These have over the decades been cemented through diplomatic and policy measures such as trade, education and infrastructure building. But, 2019 is sure to bring changes not to India's liking.
Treaty with Bhutan
Bhutan signed a Treaty of Perpetual Friendship and Cooperation with India soon after India's independence and this treaty has guided bilateral relations since then. Bhutan deferred to India for guidance on its foreign policy, New Delhi assumed the role of a net security guarantor for the Himalayan kingdom and Bhutan also relied on India for most of its trade.
However, this over-reliance on India saw a course correction when the two countries re-signed the 1949 treaty in 2007. In Article 2 of this treaty, Bhutan said it would cooperate with India on matters relating to national security but there was no mention of each other's influence on their respective foreign policy.
Post the signing of this treaty, Bhutan introduced democracy in the country and the first elected government voiced its dis-satisfaction with the India-Bhutan bilateral. There has been growing criticism of India's hydropower project which has seen net profit on per unit of electricity sold decline leading to increased interest rates. The promise of creation of jobs has also not been met which has increased murmurs of opening up the country to investments from other nations.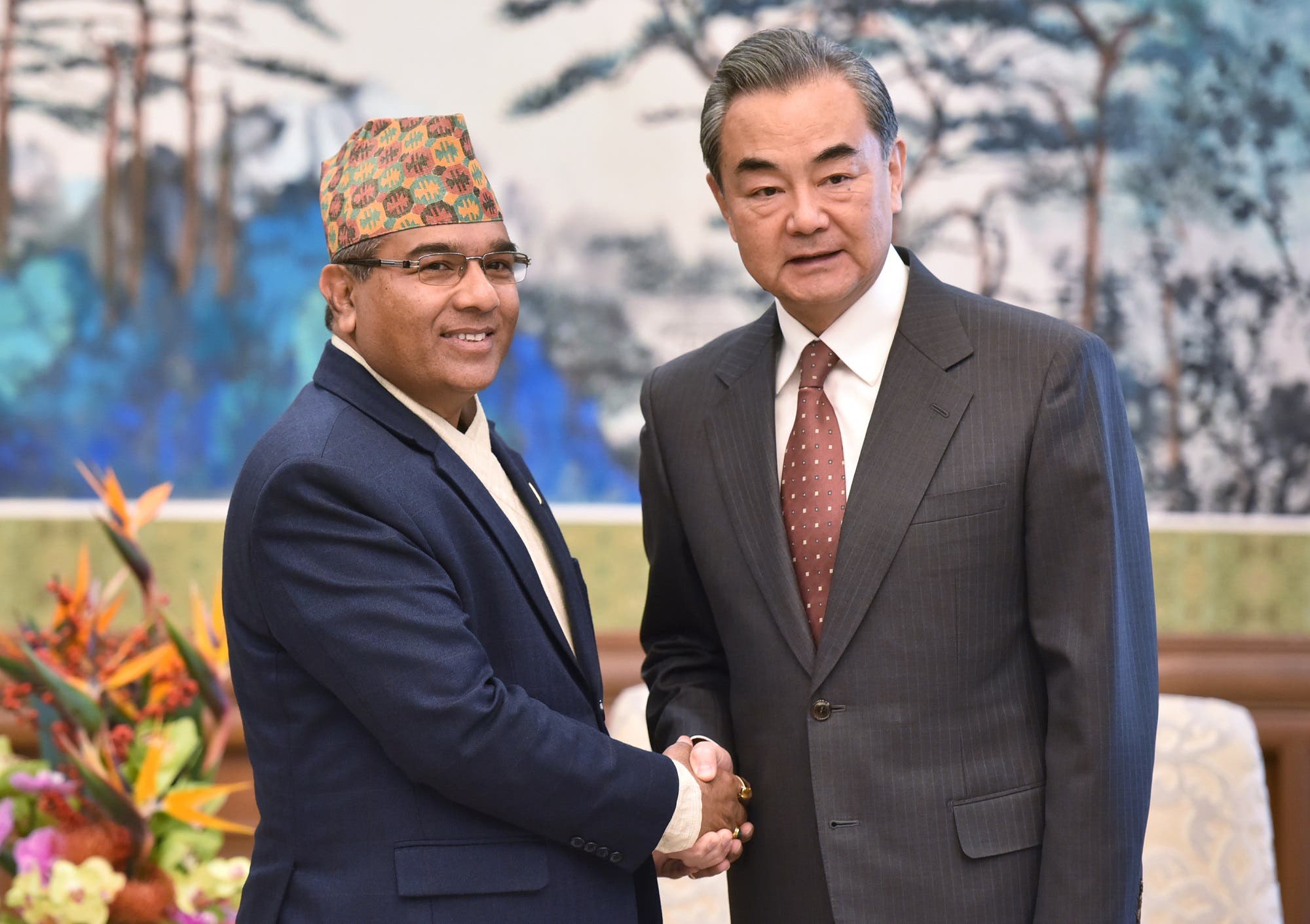 Bhutan's election this year has brought to power Druk Nyamrup Tshogpa (DNT). The DNT is a young party which is forming the government on its debut. The party is faced with multiple economic challenges such as a high unemployment rate, slow economic growth and lack of spending in infrastructure. A growing section of civil society wants to open its doors to China to increase trade and investment.
China sent out feelers to Bhutan almost a decade ago. It promised aid packages, spending in infrastructure and offered a larger piece of land in exchange for the strategic plateau of Doklam. Despite Bhutan's measured response China has kept its doors open.
China's diplomatic overtures to resolve the border dispute with Bhutan comes with the over-riding condition of being granted control of the Doklam plateau along with establishing formal diplomatic and trading relations.
The Doklam plateau overlooks the tri-junction between India, China and Bhutan. Control of this plateau would allow China to strategically threaten India's Siliguri corridor – the thin strip of land that connect India's mainland to its North-eastern states.
If Bhutan agrees to this package deal, China achieves both its objectives – it increases its economic footprint in Bhutan as well as strengthens its strategic location vis-à-vis India's most vulnerable point. A friendly Bhutan also provides China with a buffer from India's Mountain Strike Corps located in the state of Arunachal Pradesh.
This pattern thus follows Beijing's strategic manoeuvres in Sri Lanka, Maldives and now Bhutan.
Weaning Nepal
Beijing has much succeeded in weaning Nepal away from India to an extent that New Delhi is now on the backfoot when it comes to its relations with Kathmandu. Nepal is now governed by a Communist government, only the sixth in the world after China, North Korea, Cuba, Vietnam and Laos.
Recent examples of Nepal choosing China over India are many. At an outreach level, Nepal signed a protocol implementing the Nepal-China Transit Transport Agreement (TTA). Under the TTA, Nepal can trade with third countries through four of China's seaports.
Combined with this outreach, Nepal cancelled its participation in the first ever anti-terror military exercises under the BIMSTEC (Bay of Bengal Initiative for Multi-Sectoral Technical and Economic Cooperation) banner which is led by India. Correspondingly, Nepal joined China in anti-terror military exercises held in September.
China has inserted itself in Nepal's domestic policies as it encouraged Nepal's two biggest Communist outfits to combine under a single umbrella. Beijing commented on this development, saying that, "China supports the country in choosing the social system and development path that suits its national realities".
ALSO READ: Move over globalization, the Silk Road is 'rising up again'
As of July 2018, China has sent in around 87 percent of foreign direct investment (FDI) commitments received by Nepal during the first 10 months of the current fiscal year totalling up to $396 million. Nepal has also signed up on to China's Belt & Road 'silk-road' Initiative.
China is now part of crucial infrastructure projects across Nepal from roads to hydro-power projects. China is outspending India in every department and this in turn has led the Nepalese government to pledging cooperation in security to Beijing. Nepal has cracked down on Tibetan protesters and promised China that its soil will not be used for any anti-China activities.
China has succeeded in Nepal to an extent where India cannot count on Nepal being a buffer to China if it comes to an armed conflict.
Conclusion
Despite the initiatives launched by Prime Minister Narendra Modi of visiting Nepal four times as well as increasing diplomatic outreach to Thimpu, it is obvious that India is being thoroughly outmanoeuvred by China. India is scheduled for general elections in 2019.
Starting January onwards, the Indian government will be consumed with its internal affairs which will provide more time and opportunity to China to continue its push into India's Himalayan neighbourhood.