In India, Maoist insurgents advertise job vacancies targeting unemployed youth
Maoist insurgents have launched a massive recruitment campaign in eastern India, targeting unemployed youth and children from villages, apparently alarmed at their fast-shrinking cadres amid ongoing anti-insurgent operations by security forces.
Many top commanders and dedicated cadres of the insurgency have either been killed in encounters or arrested in recent weeks. The insurgents claim to be fighting for the rights of the poor and the downtrodden.
Rebel's resume
Security forces in the twin states of Bihar and Jharkhand in eastern India have uncovered numerous posters and wall writings in remote villages, which urge youth to send in their CVs to fill the many vacancies among Maoist insurgent forces.
Many posters were also found pasted at the Imamganj block of Gaya district, while wall writings were noticed at Latehar district of Jharkhand. Officials said it was for the first time that the Maoists had launched an open recruitment drive.
The handwritten posters using black and red colors read: "The massive recruitment drive which started on December 2 will continue till January 2, 2019. Interested candidates are advised to drop their applications in the drop boxes to be put up in every village and community centre".
It is not clear how many candidates have applied for jobs with Maoist groups. Authorities described this to be a very serious development and added it was for the first time that the rebels had launched an open recruitment drive.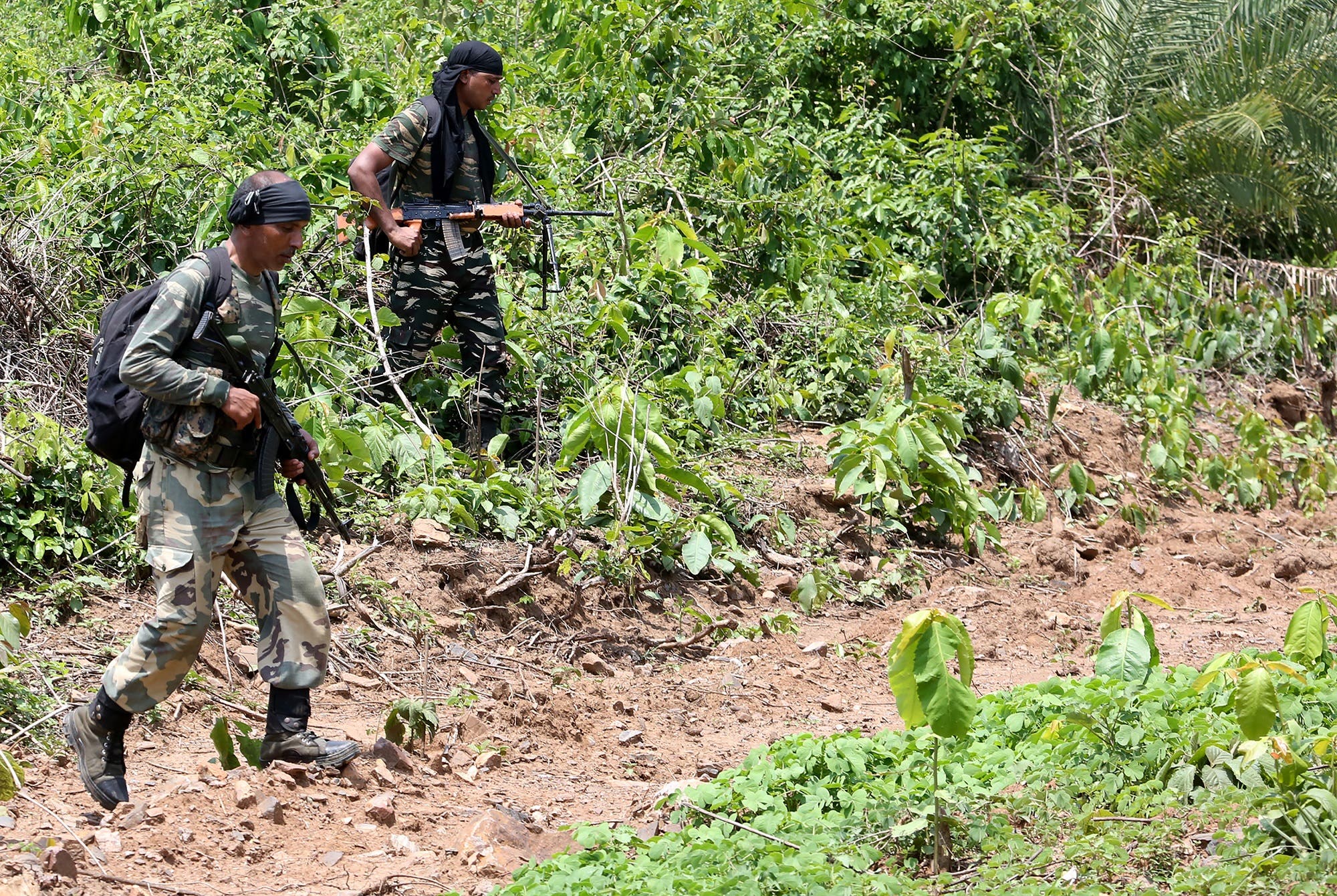 "We have removed all the posters from the areas which show huge vacancies in the outlawed left-wing organization and are also keeping a close watch on the youth of the area. What is strange is that we never found the rebels asking for applications from the youth in public. We are very cautious and vigilant," a senior police official Binod Kumar told this correspondent by phone on Wednesday.

Another top official with the central para-military forces made similar observations. "It is for the first time that rebels have publicly announced vacancies. We have taken it seriously and are trying to get close to people trying to revive Maoist outfits," a senior official with central para-military forces told the media on Tuesday.
Children in the ranks
The rebels want more manpower to boost the organization and carry forward its armed struggle. Reels face cadre crisis after several top Maoist commanders were either killed in encounters with security forces or were arrested during the ongoing "Operation Green Hunt". Presently, five out of Bihar's 38 districts and 14 districts from Jharkhand (total 24) are said to be severely affected with Maoist activities.
Rebels don't look bothered by the operations against them by security forces and are adopting various strategies to swell their cadres. They have recently started luring children and to the organization by distributing books, notebooks, pens and clothes among them. The rebels use children to gather information, keep watch on the movement of the security forces and arrange for rations as nobody suspects them.
According to an estimate, Maoists have recruited around 10,000 children, including girls, in the insurgency-hit districts. "The Maoists have gone on the back-foot owing to our sustained drive against them. We will arrest the remaining ones in days to come," says Jagannath Reddy who is a superintendent of police rebel-hit Jamui district.
Bihar has been infamous for insurgent activities, which peaked between 1990 and 2000 when a total of 57 massacres took place claiming over 550 lives, following a bitter war of attrition between the Dalit-backed Maoists and the Ranvir Sena — a private militia of upper caste landlords.
The prominent massacres reported during the period include Bara (1992) in Gaya district, where 37 upper caste villagers were slaughtered, Bathanitola (1996) in Bhojpur district in which 22 Dalit and Muslim villagers were killed, Laxmanpur-Bathe (1997) in Jehanabad district in which 58 Dalits were shot dead, Shankarbigha (1999) in Jehanabad district in which 23 Dalit villagers were killed, Senari (1999) in Jehanabad district in which 35 upper caste landlords were killed and Miyanpur (2000) in Aurangabad district where 35 members from backward and Dalit community were killed.