This globe-trotting executive has world's largest collection of shot glasses
Globe-trotters are dime a dozen but India's Amit Doshi is a jet-setter in a class, or rather, 'glass' apart.
The 58-year-old senior company executive based in Ahmedabad city in Prime Minister Narendra Modi's home state of Gujarat holds the world record for possessing the largest collection of shot glasses used for measuring spirits.
In a specially-made 10-feet-by-4-feet double-sided glass cabinet at his home, scores of neatly-arranged small, sparkling glasses from all over the world vie for attention.
Doshi has, indeed, acquired as many as 550 unduplicated shot glasses from 95 countries during his official and personal foreign trips over the past 20 years, to be honored and registered by the exclusive, international Golden Book of World Records.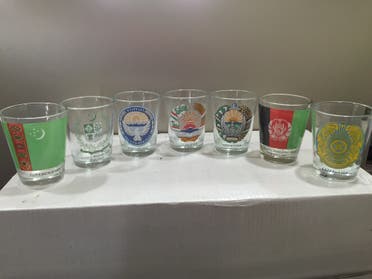 18-layer showcase
Since the whole jingbang comprising eye-catching nip glasses of all types—pony, tall, fluted, cheater, rounded and what have you—cannot be accommodated even in his 18-layer showcase, the envy of many visitors, he has displayed some of the mementos in different rooms as also in his spacious office.
Though each and every shot glass is a reveler's delight, the wondrous jiggers from 20 Muslim-majority countries like Pakistan, Afghanistan, Tajikistan, Uzbekistan, Turkmenistan, Kyrgyzstan, Kazakhstan, etc. take your breath away.
If the Malaysian metallic mug with a handle in the form of an elephant trunk mesmerizes you, no less attractive are the transparent collectibles with their outer surfaces covered with a bird (New Zealand), a lizard (Costa Rica), a gun (Las Vegas, United States), a scorpion (Arizona, US) and a bull horn (Texas, US).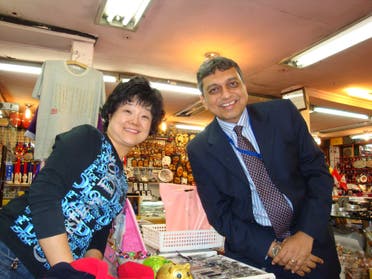 Strange shapes
Some of Doshi's priceless curios with strange shapes include one resembling the Leaning Tower of Pisa (Italy) and a cowboy shoe (Mexico) as well as a three-dimension souvenir from The Vatican.
While some shot glasses depict a camel (Dubai), an autorickshaw (Thailand), a marathon runner (Greece), and a dragon (Hong Kong), at least a dozen are decorated with national flags of their respective countries with a few also paying tributes to Mozart, John Lennon and Mao Zedong.
His little Indian assortment boasts images of the Taj Mahal, The Gateway of India and erotic sculptures of Khajuraho. An impulsive buyer that he has been from the day he laid his hands on his first shot glass in the US in 1997, Doshi does try to strike a hard bargain with a seller but has never batted his eyelid in shelling out anything from Rs 650 to Rs 7,000 to grab any shot glass representing that country's culture and traditions.
Riding his hobby-horse, the self-effacing connoisseur told this correspondent that he always went eyes out to find at least one rare shot glass from the country he visited and would be on cloud none when he spotted a classy, colorful shot glass.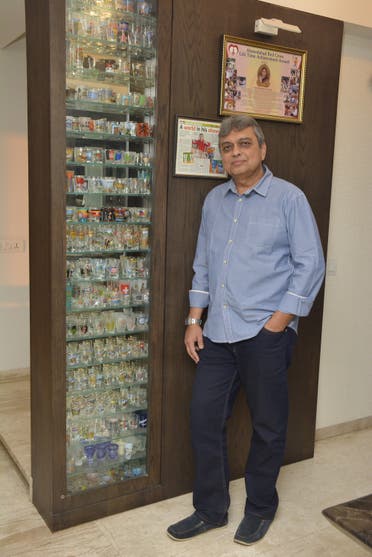 Waiting game
"I try to strike up an acquaintance with the shopkeeper and make it a point to get myself photographed with him or her. I take my own time to pick and choose the local keepsake even as other friends and family members accompanying me play the waiting game," says Doshi for whom the sellers would open their establishments even past the witching hour.
His wife Sonal, who now supports him after initially disliking the hubby's time-consuming shot glass mania, recalled how Doshi sat with a Japanese artisan for three hours to have an eye-catching souvenir readied using the etching technique even as friends made a mockery of his passion and conviction.
She narrated incidents to explain how he quoted chapter and verse to persuade a South Korean squabbling couple owning a curio shop to overcome negativity, and how he helped a Singaporean boy selling plain glasses to turn rich and self-dependent by painting his no-frills wares.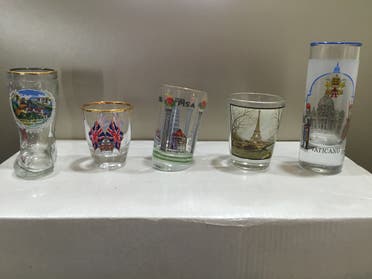 Fragile memorabilia
Even after so many years, all the shot glasses look spic and span as Doshi wouldn't allow anyone to touch his fragile memorabilia and takes extreme care while cleaning them himself regularly, a drudgery he loves despite his busy work schedule.
"Money and job do not give satisfaction. People should have a passion for something in life which gives them a reason to live cheerfully. A hobby like mine needs patience and determination," he says with a chuckle.