New dimension to alliance with Pakistan: Saudi plans to invest in Gwadar port?
Recently, the long-standing strategic alliance between Pakistan and Saudi Arabia has taken on a fresh dimension as the Saudi government is planning to invest in Gwadar in Baluchistan province.
Having expressed avid interest in investing in the oil, energy and mineral sectors, Saudi Arabia is now poised to become an important stakeholder in the Pakistani sea-port.
Having worked together successfully in the past within the framework of several bilateral, global and regional forums such as the Organization of Islamic Co-operation, ties between Riyadh and Islamabad or on an upward trajectory.
Developed under the umbrella of China's Belt and Road Initiative, Gwadar is the regional industrial hub of the future for export markets due to its location and trans-shipment and free-zone potential. Easily accessible for Central Asia, Afghanistan, the Middle East and Africa, this port has made CPEC the "flagship corridor" of the Belt and Road Initiative.
Not only does its natural layout and depth allow the largest ships to dock, Gwadar will be able to handle 300-400 million tons yearly once it reaches complete capacity. Considering these aspects, it is an excellent opportunity for Saudi investors.
Not only that, Gwadar is the ideal port for China to source oil from the Middle East, offload it from tankers at the port and ship it across Pakistan to its border province of Xinjiang by pipeline.
According to Pakistan's Frontier Works Organization, such a pipeline from Gwadar to the Chinese border would cost around $10 billion. Strategically placed, the port connects to international supply routes by sea as well as an extensive network of roads and various energy projects. Extending the BRI from Gwadar to Africa through Oman and Riyadh is also a doable future option.
High-level visit
On a visit to the Pakistani port this week, Ahmad Algamdi, Adviser to the Saudi Minister of Energy, discussed various possibilities for investment. Accompanied by a business delegation and members of the Saudi Council of Chambers, it was the first high-level official Saudi visit in this connection.
Visiting the special economic zones (SEZs)as well, the VIP delegation was given a detailed presentation and offered additional incentives and services by the Pakistani side.
Commenting on the proposal, the Saudi Ambassador to Pakistan Nawaf Saeed al-Malki felt that a decision would be taken very soon by the Saudi government, saying that, "The Saudi investment would contribute to promote economic stability in Pakistan as per earlier discussions and commitment between Custodian of the Two Holy Mosques King Salman and Crown Prince Muhammad Bin Salman and Prime Minister of Pakistan Imran Khan as Saudi Arabia and Pakistan are brotherly nations bound by people to people love and respect."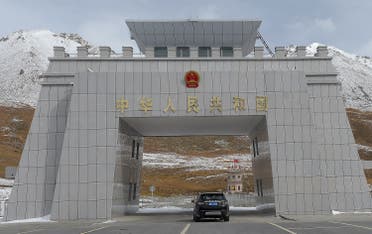 Meanwhile, adviser al-Ghamdi revealed that various Saudi state projects in Pakistan's province of Baluchistan in the fields of oil, energy, mining electricity and renewable energy were already under implementation and he expressed satisfaction over the security arrangements and facilities.
Since decades, Saudi Arabia has been the largest exporter of oil and petroleum products to Pakistan as well as a significant market for Pakistani goods and services.
Saudi Vision 2030
Looking forward to bilateral co-operation in line with the Saudi Vision 2030, Pakistan wishes to avail of any new prospects arising from the program that can help revive its troubled economy in the long-term perspective.
Where the Kingdom of Saudi Arabia is concerned, investing in Gwadar could also help it in diversifying its economy in line with Vision 2030 and reduce its dependence on oil.
Discussing the nature of such a partnership, Pakistan's Petroleum Minister Ghulam Sarwar Khan had revealed that Pakistan State Oil (PSO) and Saudi state oil giant Aramco would invest in a new oil refinery in Gwadar. Giving details, he said, "We sat down and held initial discussions with them and it was principally decided by both sides that it will be a government-to-government agreement".

Since Prime Minister Imran Khan formed his government, the construction of Gwadar city was put on a fast-track to bring in early investment returns. At the same time, the Gwadar oil city would be developed, followed by oil and gas exploration, petroleum transportation and processing to uplift the economy.
Once the 80, 000 acres mega Oil City at Gwadar starts operations, the transportation of oil from the Gulf to China can be expedited. Adopting this route brings down the current 40-day supply time required to just seven days. Moreover, the development of the SEZs is also top priority now to allow the inclusion of more third-country participation in CPEC projects.
Providing Saudi Arabia with a base station to upgrade its participation in world trade traffic, Gwadar's strategic location can create many new options. Considering that China is one of the largest oil consumers, Saudi presence in Gwadar would be a definite win-win situation for all the stakeholders.
________________________________
Sabena Siddiqui is a foreign affairs journalist and geopolitical analyst with special focus on the Belt and Road Initiative, CPEC and South Asia. She tweets @sabena_siddiqi.