Migrant recalls 'daily beatings, starvation and suffocation' by Libyan forces
While he dreamed of having a decent life in Europe, Osama Murad traveled from Palestine to Libya, but he found himself in a "slave center" after being held by Libyan intelligence, who he said exploited him to do hard labor by beating and torturing him and other immigrants.
Murad shared his story with Al Arabiya, revealing the role of Libyan state institutions (including its employees and members of armed groups) in abusing and exploiting vulnerable immigrants and using them for forced labor.
The young Palestinian's story began in July 2018 when he left his country and went to Libya, through Egypt, in order to eventually reach Europe, seeking job opportunities and security. However, once he reached Libyan territory, he was kidnapped and arrested by an armed group that took him to Libyan intelligence in Tripoli along with ten other immigrants.
Despite their legal entry into Libya, the immigrants were imprisoned in detention centers and were subjected to "unimaginable horrors, including emotional and physical torture, electrecution, and starvation."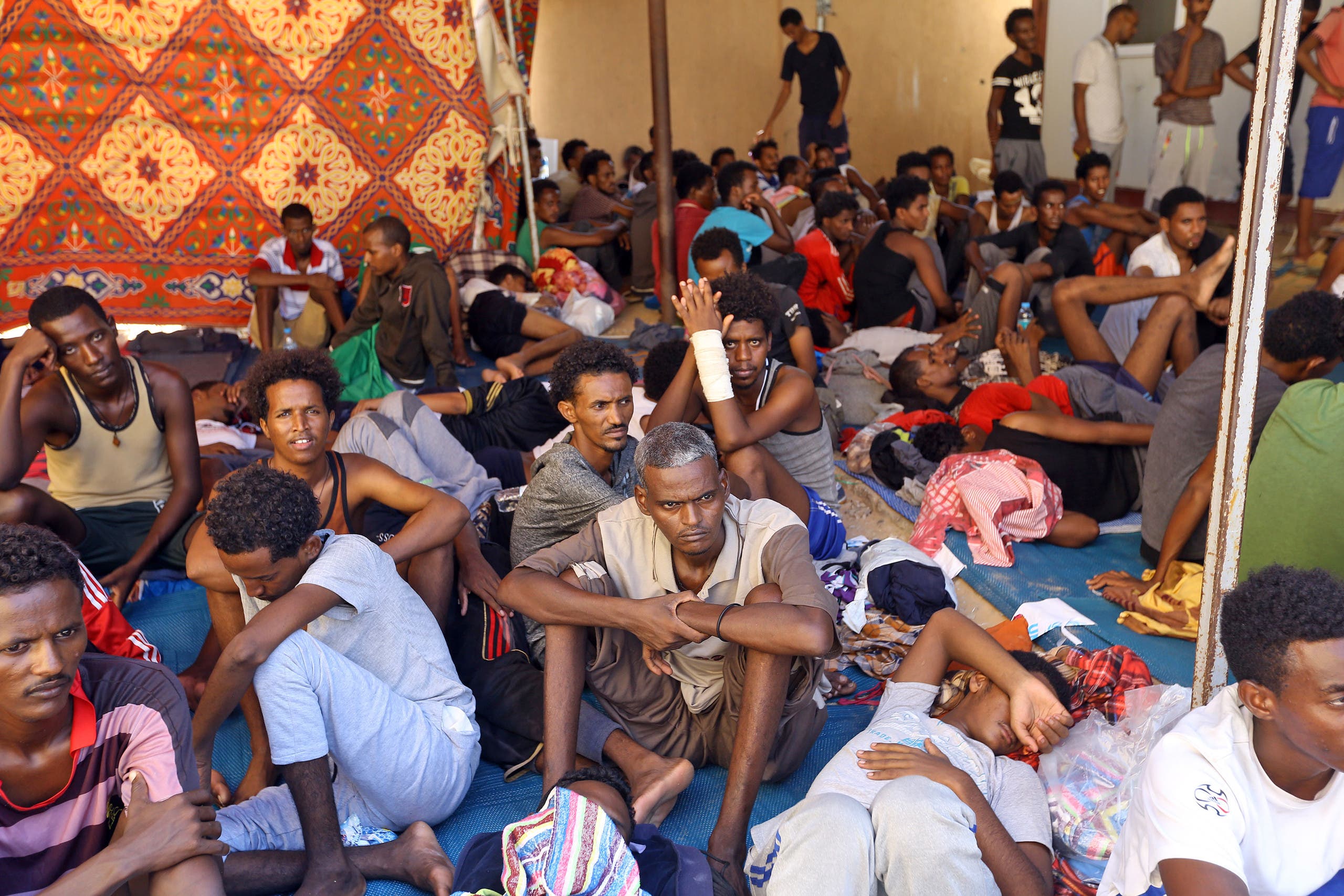 "We were treated like slaves," Murad recalls. "We were ten Palestinians and about 30 African migrants in one center where we were tortured daily with iron tools, electric shocks, and we were also subjected to daily beatings, starvation, and suffocation," he told Al Arabiya. "We were put into tiny solitary rooms where we were unable to move or breathe."
Tortured, threatened with death
They were forced to work long daily hours of hard labor and were threatened with death if they refused to work. One immigrant was shot to death when he refused to work, according to Murad.
"They transferred us from one place to another like animals, working in farms and construction sites in terrible conditions without getting paid."
Murad and the other Palestinians were held for four months before the Palestinian embassy in Libya intervened to release them, but other immigrants are still being held in such detention centers in inhumane conditions suffering from abuse, exploitation, and death threats.
Despite clear evidence of violations and abuses against migrants and refugees in Libya, little has been done by the Libyan authorities to stop this.