A distinguishing feature of the world's pariahs is their hypocrisy.
During the 20th century, the examples of hypocrisy could be witnessed in the Eastern bloc countries, where the elites were living separately from the people, positioning themselves as the working class advocates.
For example, while the country was desolated by famine, the North Korean leader Kim Jong-il became the biggest private buyer of Hennessy Paradis cognac.
Iran's theocratic regime decided to follow the "good traditions" of the Eastern bloc and North Korea. Moreover, mullahs decided to go far and send their children to the US for education.
It turns out that their favorite slogans like "death to America" and epithets like "Great Satan" are only propagandist tricks to fool their people.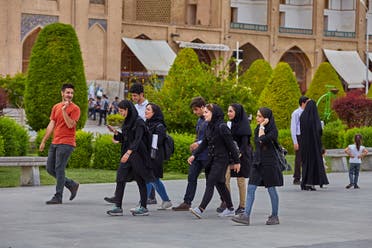 When it comes to their children and close relatives, the Iranian leaders do not mind to send them far from Iran, for example, to the US, Canada, Australia or Europe.
In a recent speech, Brian Hook assured that the US authorities are seized of the matter. Namely, of people who have close relative ties with members of the Iranian elite and have received a passport or a residence permit in the US.
In addition to information declared by a member of the Iranian parliament, conservative politician Hojjatal-Islam Mojtaba Zolnour, said that during the negotiations on the Iranian nuclear program, Barack Obama's administration had granted citizenship to 2500 Iranians as encouragement, before signing the Joint Plan of Action (JPOA).
Among these 2500 holders of the US passports (or in some cases, green cards) there were children and close relatives of Iranian high-rank officials and tycoons close to the regime.
The Iranians even launched a petition on change.org demanding to deport the children of the Iranian officials from the US. At the time of writing this article, the petition has collected 117000 signatures.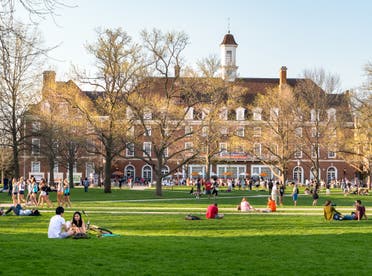 Notable Iranians living in the US
After raising this issue in the US and Iran, some of the Iranians have left the country. These are a few of the children of Iranian individuals who have close relative ties with members of the regime, but live or have lived in the US:
Ali Fereydoun and Maryam Fereydoun – a son and a daughter of Hossein Fereydoun, a close relative and assistant of President Hassan Rouhani.
Fatemeh Ardeshir Larijani – a daughter of Ali Larijani, the speaker of the Iranian Parliament.
Mahdi Zarif - a son of the Foreign Minister Mohammad Javad Zarif.
Seyed Ahmad Araghchi – a nephew of Abbas Araghchi, who is currently the political deputy at the Ministry of Foreign Affairs of Iran.
Eissa Hashemi – a son of Masoumeh Ebtekar, Vice President of Iran. She became known after acting as an interpreter for terrorists who took over the US Embassy in Tehran, right after the Islamic revolution.
It is just a small part of the people linked to the regime, who could reap the benefits of the US general education system (in certain cases, at the US taxpayers' expense).