Meet the Saudi mother, wife, and dentist who defeated the Ironman triathlon
As a self-accomplished Saudi athlete, Dina al-Tayeb has found support for her passion from family and the community.
In 2018, al-Tayeb became the first Arab woman to qualify for the ultimate Ironman World Championship. She was also the first Saudi Arabian to complete a full-distance Ironman triathlon, one of the toughest endurance events in the world.
Due to the uniqueness of the long–endurance sport, the dentist and mother of three spent most of the time training on her own. However, with the recent increase in the number of triathlon events in the Middle East, and Saudi Arabia's efforts to promote women in sports, athletes can benefit from training in groups.
"I am delighted and excited about this phase. I did it on my own. It is nice to be part of a (sports) community, and have a group that cheers for you (…) I am pleased to see the sports community developing. We are seeing a lot of really good talents," Dina said.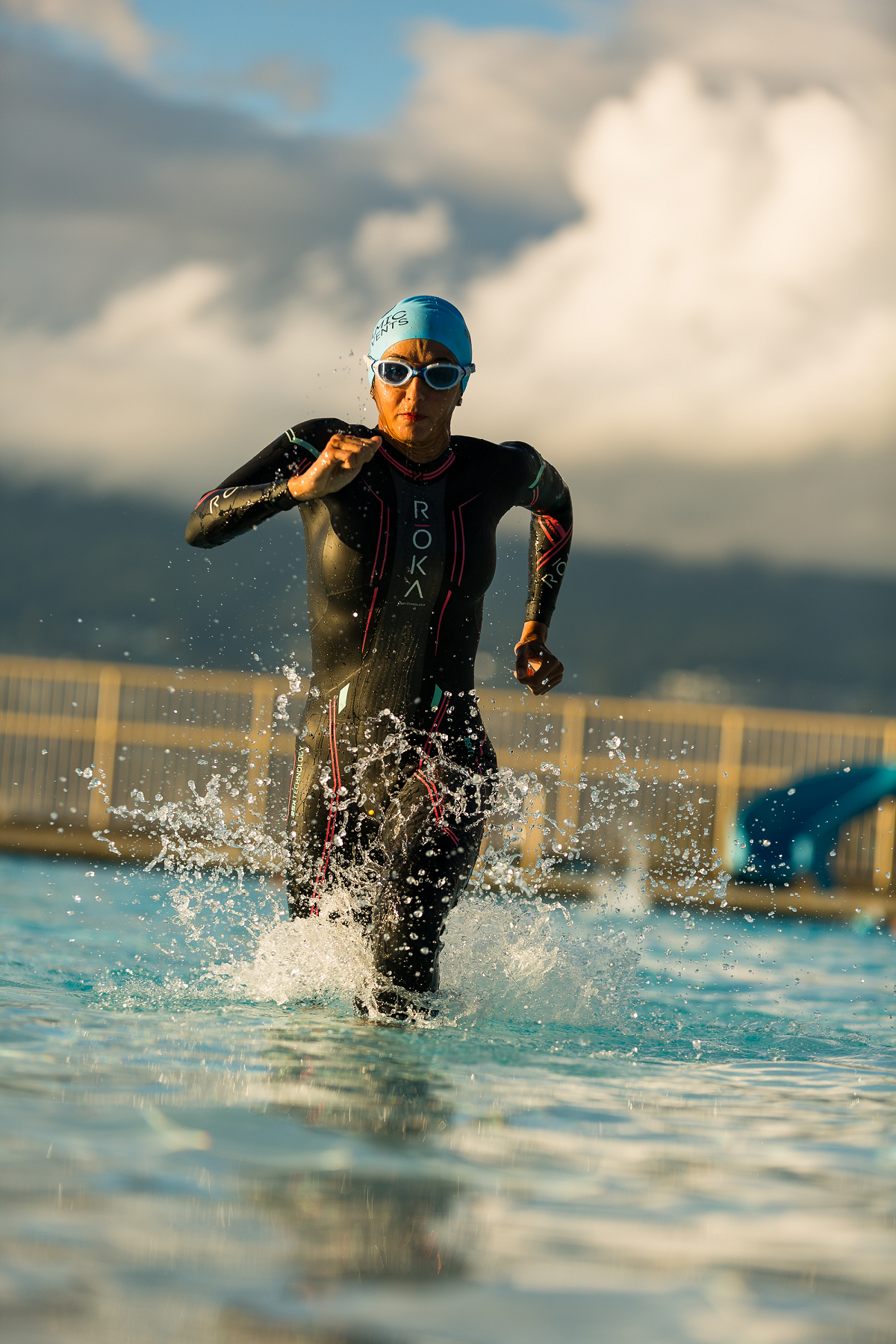 The Ironman competition is considered one of the most challenging endurance events. It consists of a 3.8-kilometer swim, 180 kilometers of cycling, and a 42-kilometer run. It usually takes the average person 10-12 hours to complete the entire race, al-Tayeb explains.
Not for the weak
"It takes nine months minimum of consistent training to prepare your body for a race like this," al-Tayeb said. According to her, unexpected weather conditions are the biggest challenge of this competition, which may entail, swimming in cold open waters of the ocean, or even speeding through harsh mountainous terrain.
However, al-Tayeb is a firm believer of the "no pain, no gain" motto. "I always loved the outdoor aspect of sports; I was a runner, a tennis player, and a martial artist (...) I have always looked for something I can excel in, but more importantly, something that is difficult (…) I put myself in a lot of pain to achieve what I look for."
Chasing the dream
Al-Tayeb has been pursuing her dream for years. It took her 15 international races before she became the first Arab female to qualify for the Ironman World Championship held in Hawaii.
She describes this championship as "the equivalent of the Olympics in the world of Ironman triathlons."
In a humble tone, the mother of three reminds Al Arabiya English that she is not a full-time athlete with a team of experts shaping her career. "I am not a full-time athlete who was immediately given all the tools," she says, "I learned through trial and error (…) I am a normal person. Anyone like me can accomplish what I did."

So far, al-Tayeb has completed 14 full Ironman races and around 30 with half the distance, in addition to over 100 triathlons. In two months, she will begin training to qualify for the Hawaii World Championship once again.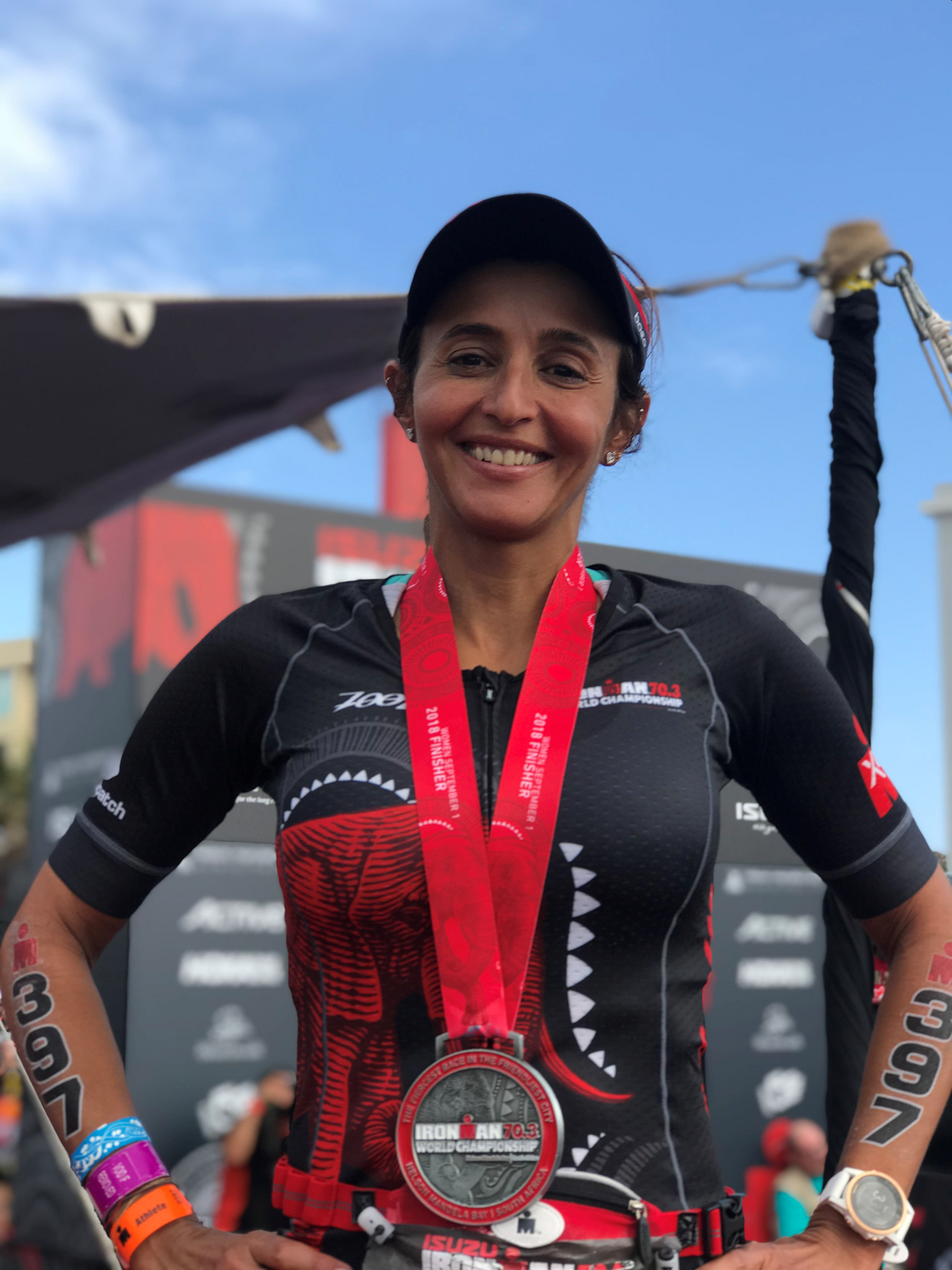 The multi-tasker
Al-Tayeb does not only speed through the racecourse but also life.
Her daily routine resembles a high-intensity interval workout, where she deftly alternates through her responsibilities as a mother, a wife, a dentist, and an academic.
"In the morning I wear the 'mother hat,' midday I am the dentist, and in the evening I am the triathlete," she explains.
The key to handling the different disciplines in her life "really comes down to good time management," al-Tayeb adds.
"I don't like to waste a lot of time, so I don't just sit and watch TV or spend a lot of time on social media. I usually plan my day carefully."
Al- Tayeb says that growing up in Saudi Arabia and attending one of the Kingdom's private schools, all sports, including horseback riding, tennis, and basketball, were available.