As India's 900 million voters go through a month-long electoral process, beginning April 11, to elect a new government, countries in the Gulf are watching closely as there is a lot at stake and they have to deal with whosoever emerges victorious.
Gulf countries, especially Saudi Arabia and the UAE, have built good working relations with Prime Minister Narendra Modi and would like to build on the foundations laid down during the last five years. The many high-profile visits in recent years enhanced ties, and business communities on both sides are ready to take things forward.
Any interruption in that process, if there is indeed a change of guard, would mean starting the process anew.
Despite efforts at economic diversification on both sides, energy interdependence continues to be the key to India-GCC relations. With the supply of 36.8 million tons of crude oil, Saudi Arabia accounted for 16.7 percent of India's total imports in 2017-18.
India's interests in the Gulf also revolve around its 8.5 million population who consistently send more than half of India's $80 billion in remittances every year.
For Gulf's corporate giants, India's 1.3 billion population – and an estimated 88 million increase by 2021 – forms a large consumer market. That explains Saudi Arabia's total foreign direct investment equity inflows to India, which grew from $16.1 million in 2016 to $124.8 million in 2017.
Continuity or change?
Observers say the GCC countries are watching Indian elections closely for various reasons.
"Since Modi came to power in 2014, relations with the Gulf countries have grown significantly on many levels," says Rasha Aljoundy, senior researcher at Orient Research Center, Dubai.
"Therefore, preserving this strategic partnership is what the Gulf leaders and business sectors are concentrating on in this election," she says.
According to Aljoundy, Gulf countries welcomed Modi's economic strategy for India and invested a lot in it as they too have an economic vision, for diversification beyond oil.
"India is a very significant partner since it is the world's fastest-growing major economy and the third largest major consumer of oil," says Aljoundy, who is also a visiting fellow at the Brussels-based European Foundation for Democracy.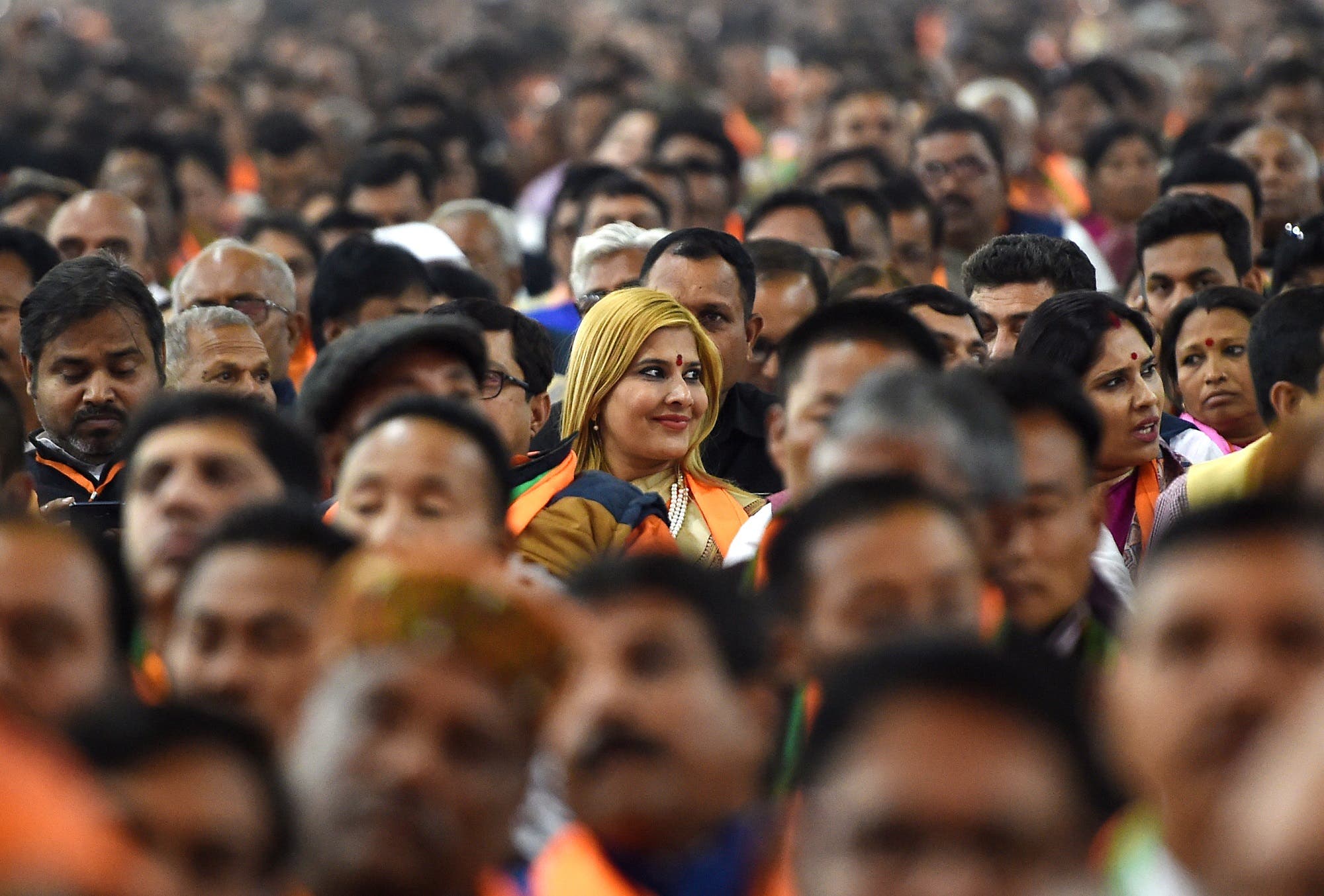 "This means that whoever wins the elections would be considered a friend, a partner and would be welcomed by the Gulf countries," she says.
For observers such as Aljoundy, immense collaboration opportunities combined with growing consumption base would fortify business relations between the GCC and India. But there are those who look at it from a different perspective.
Dr. Faisal Ahmed, Associate Professor at FORE School of Management, New Delhi, says irrespective of who is in power in India, GCC countries have continued to acquire strategic and geo-economic attention in policy discourse.
According to him, no matter who comes to power, the Gulf region will remain India's extended neighborhood or as key strategic partners.
"This is largely attributed to securing India's energy supplies, as well as the huge remittances received from the strong Indian diaspora in the GCC," says Dr. Faisal.
Challenge and opportunity
However, despite this convergence of interests, there are issues craving for attention.
"The GCC would be looking forward to the resolution of contentious issues leading to successful negotiation of the India-GCC Free Trade Agreement (FTA). The negotiation has been ongoing for more than a decade now and is deemed to bring mutual economic gains," says Dr. Faisal.
India's exports and imports trade with the Gulf region registered growth last year. They went up from $21.09 billion in the two quarters beginning April 2018, compared to $20.55 billion during the same period a year ago.
Indian exports to the GCC region during April-Sept 2018 were to the tune of $21.09 billion, as against $20.55 billion during the same period a year ago, registering an uptick of 2.65 percent, albeit marginally.
Until the year 2017, nearly 85 percent of the Indian investments into the GCC was in the UAE, an Alpen Capital report revealed, and not much has changed since then. The GCC share in total FDI into India has increased over the years but remains low at 2.9 percent.
According to the Alpen Capital report, the non-resident Indians (NRIs) have largely driven Indian investments in the GCC, mostly in retail, trading, manufacturing and services businesses.
Looking at this spectrum, there is a case for further consolidation of businesses and opening up of new avenues of cooperation irrespective of who wins the elections.