US Special Representative for Iran Brian Hook announced recently that there would be no new exemptions from Iran oil sanctions in May, when temporary import waivers granted to eight countries are set to expire. He added that more sanctions would be imposed on Tehran for its continued aggressive behavior and support for terrorism and instability in the region.
Oil is one of Iran's most important exports, and Tehran uses it primarily to meet its financial and military needs, as well as the military needs of its allies. In light of the US official's current stand, Iran could lose its oil and gas revenues almost entirely. But the Iranian regime is trying its best to bypass the sanctions. At the center of its operations is one of Iran's top generals – Rostam Ghasemi.

Ghasemi was a key enabler of one Babak Zanjani, who played a prominent role in the processes that preceded the nuclear agreement known as the 2015 Joint Comprehensive Plan of Action.
Zanjani provided services to the Iranian government that allowed Iran to sell its oil in the global market and receive revenues at the peak of the sanctions. He was able to accomplish this, in a word, through money laundering in massive quantities.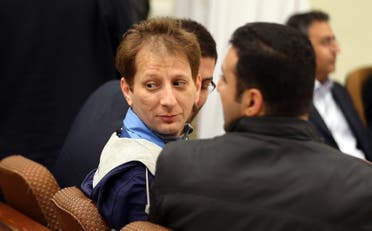 Who is Babak Zanjani?
In a 2013 interview with Persian-language weekly Aseman, Zanjani said he used to work as a driver for Mohsen Nourbakhsh, former governor of the Central Bank of Iran (CBI). But he became an overnight billionaire, acquiring ownership of over 60 businesses including banks, investment companies, and airlines.
Zanjani used his assets to sell oil on behalf of former Iranian president Mahmoud Ahmadinejad's government, helping Tehran bypass the sanctions. According to former Iranian MP Amir Abbas Soltani, in the first months of 2012, Zanjani reached an agreement with four of Ahmadinejad's cabinet ministers as well as then-CBI governor Mahmoud Bahmani, and signed 12 contracts without providing any guarantees. The ministers included the Minister of Defense, the Minister of Industry, Mine and Trade, the Minister of Petroleum, and the Minister of Economic Affairs.
"The value of these contracts amounted to more than $4.1 bln, $2.7 bln of which we do not know where and how they were spent," Soltani added.
Accused of stealing the missing earnings, Zanjani was arrested and later sentenced to death for financial corruption. But the sentence has not been executed and he is still in prison – likely because Tehran might need his expertise again, now that the US has withdrawn from the nuclear deal.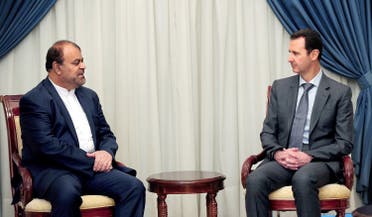 Enter Rostam Ghasemi
How did Babak Zanjani climb the ranks from working class man to billionaire?
In 2010, Zanjani entered into a partnership with the investment company Ghadir, at the Islamic Revolutionary Guards Corps (IRGC) affiliated Khatam al-Anbiya Construction Headquarters. According to Zanjani, "This company had bought goods, but it was unable to pay for them, so I intervened on its behalf and paid. One day, at Khatam al-Anbiya they told me Mr. [Rostam] Ghasemi wants to see you. When I went in, he told me, 'I saw what you did. You accomplished an important task.'" Ghasemi then recruited Zanjani for the job.
Ghasemi joined the IRGC in 1979 and participated in the Iran-Iraq war. After the war ended in 1988, he joined Khatam al-Anbiya, which was founded to restore the country's infrastructure. He was appointed chair in 2007, and later oil minister in Ahmadinejad's government.
In 2013, he was named by Foreign Policy as one of the world's 500 most powerful figures as Iran's oil minister. But before that, he was added to the US Treasury Department's sanctions list as head of the IRGC's Khatam al-Anbiya.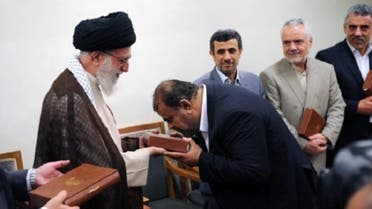 Al-Chwiki: In the image of Zanjani
Today Iran needs more people, especially in the Middle East, to carry out the tasks it assigned to Zanjani.
In late 2018, Syrian businessman Mohammad Amer al-Chwiki was added to the US Treasury Department's sanctions list. Al-Chwiki is a mirror image of Zanjani. He used his Russia-based company Global Vision Group to transfer oil money from Syria to Iran. The company played a similar intermediary role as Zanjani's First Islamic Investment Bank.
Al-Chwiki's money laundering was also facilitated by a number of other banks and companies, including the CBI, Russia's Mir Business Bank, and the National Iranian Oil Company.
In turn, the Syrian regime helped transfer hundreds of millions of dollars to the IRGC's Quds Force, which were then forwarded to Hamas and Hezbollah.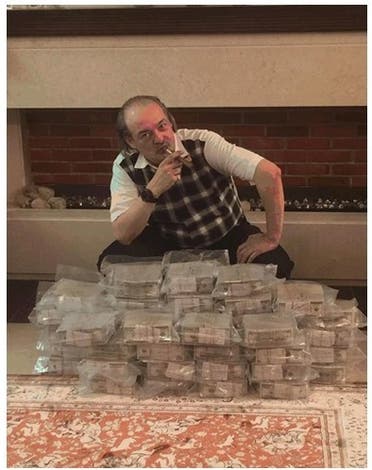 Ghasemi's role in sanctions violations
It was Ghasemi who made this exchange possible. He assumed the responsibility of developing Syria-Iran relations and met with Syrian President Bashar al-Assad several times. In June 2014, he played an important role in providing $4.5 bln to Syria to enable it to purchase petrochemicals. During his visit to Syria in January 2015, he reassured the regime that, despite the pressure of US sanctions, Iran would continue to supply Syria with oil.
In Iraq, the IRGC is pursuing other ways of circumventing sanctions, not through individual money launderers but Shia militias, as well as other groups such as the al-Nujaba movement and the Imam Ali Brigades.
Ghasemi was also active in Yemen. On April 28, 2015, the spokesperson for the Arab Coalition reported that "a runway at Sanaa airport was bombed to prevent the landing of an Iranian aircraft" after the pilot ignored orders to turn back.
Iran's IRNA reported that the plane was carrying humanitarian aid to Yemen and had obtained permission to take the route from the relevant authorities in Oman and from the Houthi militias. On September 24, 2016, however, Ghasemi revealed in an interview with Tasnim News Agency, which has close ties with the IRGC, that he was leading the Iranian group heading to Yemen.
Ghasemi's appointment as head of the Committee for Development of Iranian-Syrian Economic Relations in addition to his current post as advisor to Iranian Vice President Eshaq Jahangiri are causes for suspicion. It is worth noting that Jahangiri was among those who supported the evasion of sanctions through private companies.
In a recent speech, Ali Khamenei stated, "We are sanctioned, but there are other ways available for us." Sanction evasion is typically discussed by Iranian leaders as a noble undertaking for the sake of the Iranian people. But repeated revelations of acts of corruption, particularly when committed by the IRGC, raise questions about this so-called nobility.