Aya Aghabi does not take no for an answer as she defies the odds of being a person with a disability (PWD) in the Middle East.
The 27-year-old Jordanian activist is the founder of Accessible Jordan, an online platform launched in 2017 to archive accessible locations in the country for PWDs to encourage them to go out more.
In 2009, Aya was in a harrowing car accident that caused her to lose mobility in her legs, but this would not stunt her vigor.
"I am extremely stubborn, and I hate when people set limits for me. I want to break all these limits and stereotypes," she says.
Today Aya has developed Accessible Jordan into a multi-service platform, which not only assesses the accessibility of over 33,000 locations in Jordan but also provides consultations on how to make spaces PWD-friendly.
In just two years, the humanitarian has revamped over 70 sites, including private businesses, banks, and restaurants.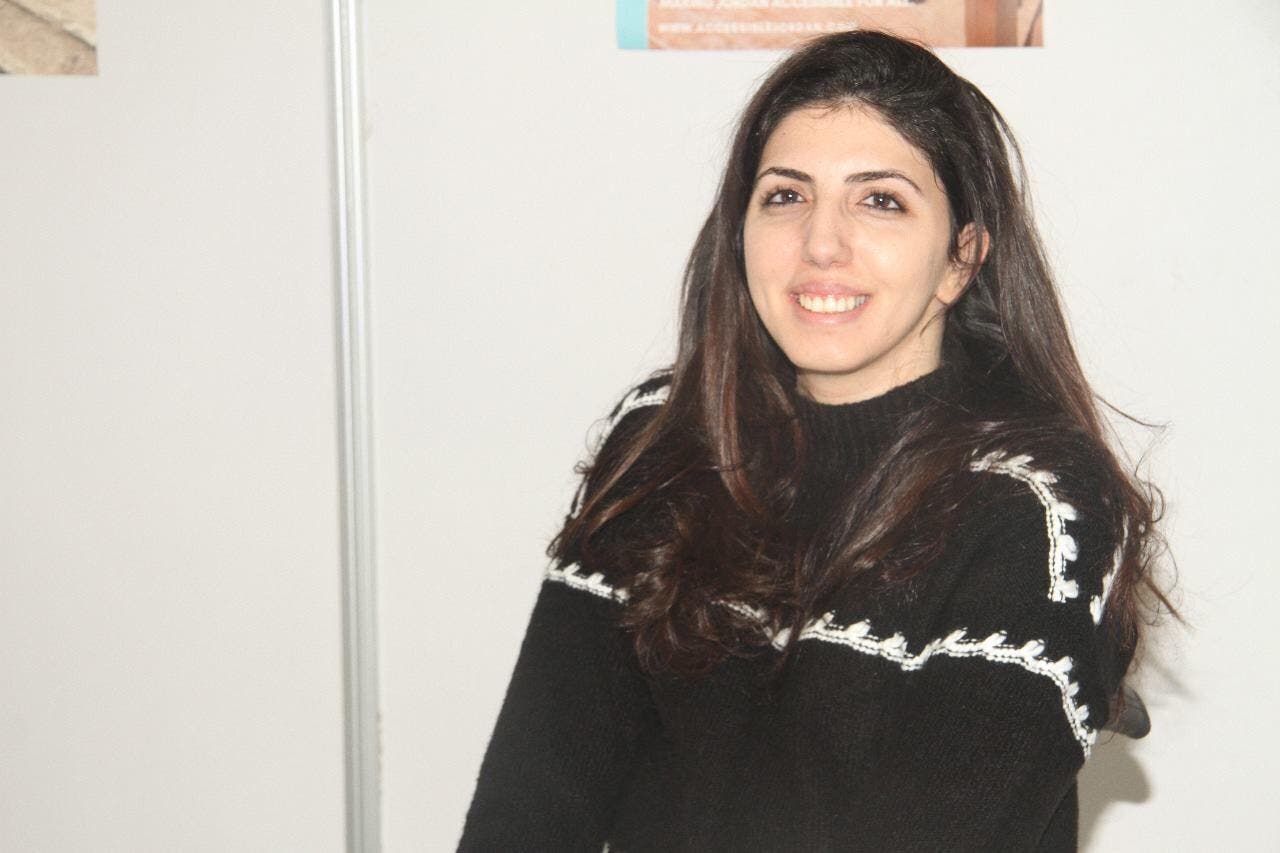 Turning point
After spending three years at UC Berkeley to pursue a degree in international development, Aya noticed a striking difference in the way PWDs lived in the US and Jordan.
"In the US, people with all sorts of disabilities could live independently, regardless of their situation," Aya explains. "I saw how everything in terms of transportation, the sidewalks, and buildings were accessible there. I never had to think twice before going to a place."
Dr. Hussein al-Khozahe, professor of sociology at al-Balqa Applied University in Jordan, explains how the Middle East lacks "disability social awareness" and the "proper resources" to facilitate the lives of PWDs.
Upon her return to Jordan, Aya vowed to sustain "the full independence" she felt abroad and persists in making such amenities available for PWDs in her own country.
The ratification of a recent law in Jordan "already sets codes that are supposed to force you to make your place accessible," Aya says. However, she laments, the challenge lies in the law's implementation.
"I am sure that, with the right tools and emancipation, people with disabilities in Jordan and the Arab world can be just like any other," she says.
'No' is not an option
"I hear the word 'no' a lot. There are so many things that I want to do, and because of my condition, people say you cannot do this and that. But then I find a way just because they said no," Aya says.
The activist tells Al Arabiya how she nearly broke her wheelchair in Jordan's world renowned Petra landmark. In collaboration with Jordan's Ministry of Tourism, Aya explored the site in her wheelchair while taking notes on the challenges she faced and suggestions to make Petra more accessible for people like her. Her aim is to ensure that PWDs can enjoy the country's tourism.
"One simple way of doing it is adding ramps to the golf carts that they already have on site," she explains.
Fighting misconceptions
Aya says that her aspiration to reverse the cultural meanings of physical disability, which link it with incompetence and dependency, also motivates her.
"Some people used to treat me like I was sick. Like that was it, that I was someone who needed someone around me 24/7, and that I couldn't have the independence that I had before," she says.
Dr. al-Khozahe explains that the critical challenges to PWDs in Jordan are the deeply rooted cultural and traditional misconceptions that question their ability to integrate into society.
Breaking the shackles of this image to encourage further inclusion, Aya teamed up with two of her friends and installed wheelchair-friendly swings in Amman's public parks, to teach and allow all children to play to together.
She explains that besides the lack of resources, Middle Eastern families have a sense of pride, because of which "we don't like to admit that we have limits or that there is something that is not 'perfect' about us."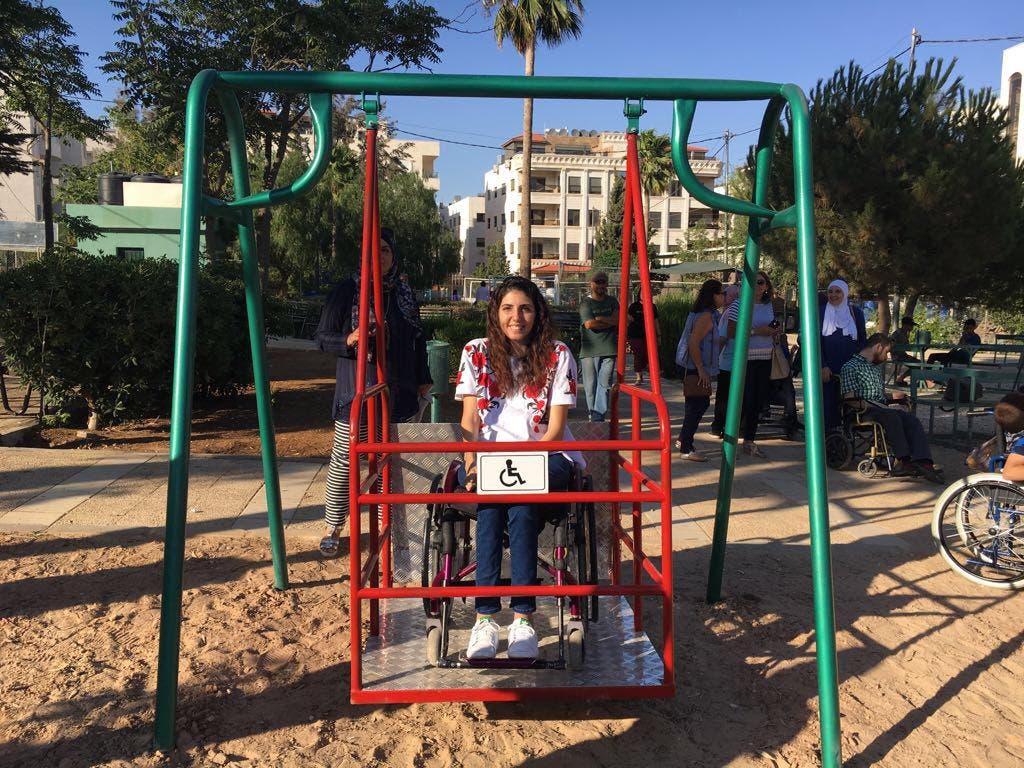 Aya believes that this fixation on painting the perfect family portrait to the public is one of the reasons some parents find it hard to include their disabled children in the community.
She continues to spread awareness and prove that all PWDs can be contributing members of society.
"Families usually hide a person with disabilities. They don't push them to go out, be independent, work, or get an education," she says. "No one is perfect or complete. We need to work on individual strengths."