The US military on Friday released a video it said showed Iran's Revolutionary Guard removing an unexploded limpet mine from the Japanese tanker Kokuka Courageous, which was targeted near the Strait of Hormuz, suggesting the Islamic Republic sought to remove evidence of its involvement from the scene.
The boat, visible in the US-shared video, looks similar to the description of "Ashura", a Revolutionary Guards boat from type "Zulfiqar", as presented by IRGC Deputy Coordinator Ali Fadavi in a 2016 military ceremony. The two boats share the same type of arch, cockpit, and other features.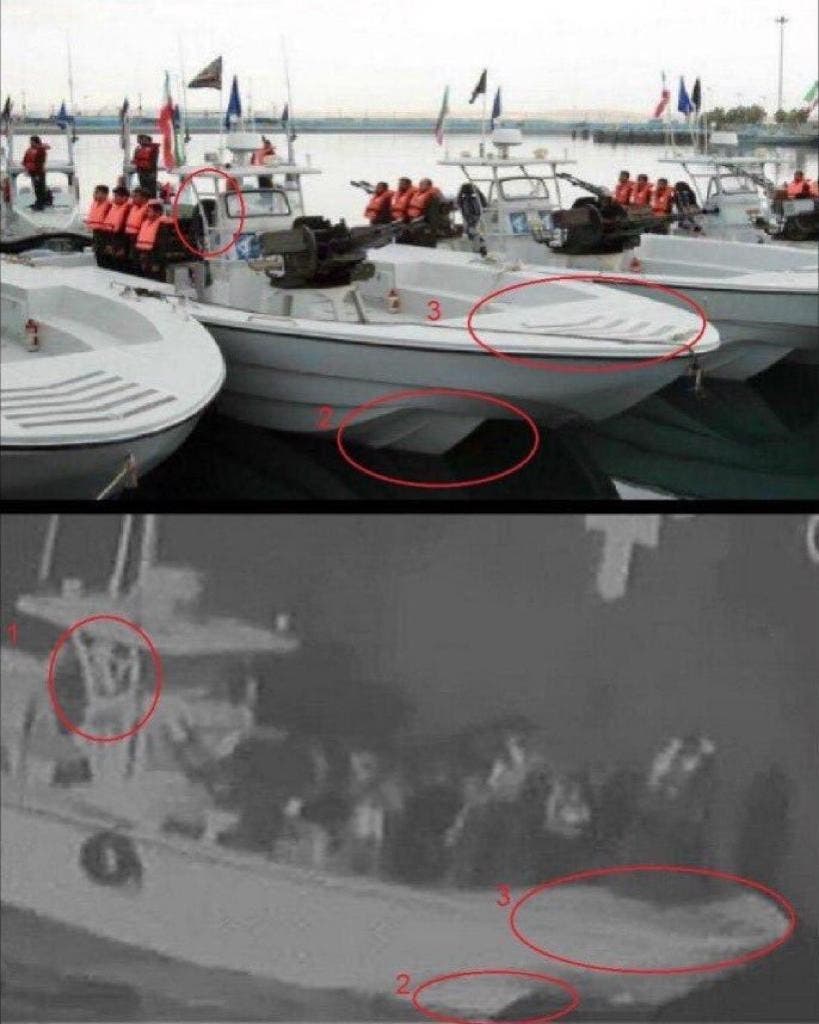 Pictures of the boat were widely circulated in Iranian state media when the Iranian Defense Ministry delivered "dozens of Ashura and Zulfiqar speedboats to the IRGC" in 2016, saying that the locally-made fast attack boats travel at 150 Km/hr.
The attacked ships' operators offered no immediate explanation on who or what caused the damage against the Norwegian-owned MT Front Altair and the Japanese-owned Kokuka Courageous. Each was loaded with petroleum products, and the Front Altair burned for hours, sending up a column of thick, black smoke.
Iran has denied being involved in the attack, calling it an "unfounded claim" in the US' "Iranophobic campaign." However, Iran previously used mines against oil tankers in 1987 and 1988 in the "Tanker War," when the US Navy escorted ships through the region.
Earlier on Friday, US President Donald Trump confirmed the assessment of his top advisers and publicly accused Tehran of responsibility for the attacks.
UK Foreign Secretary Jeremy Hunt said that Britain calls on Iran urgently to cease all forms of destabilizing activity, adding that no other state or non-state actor could plausibly have been responsible for the attacks.