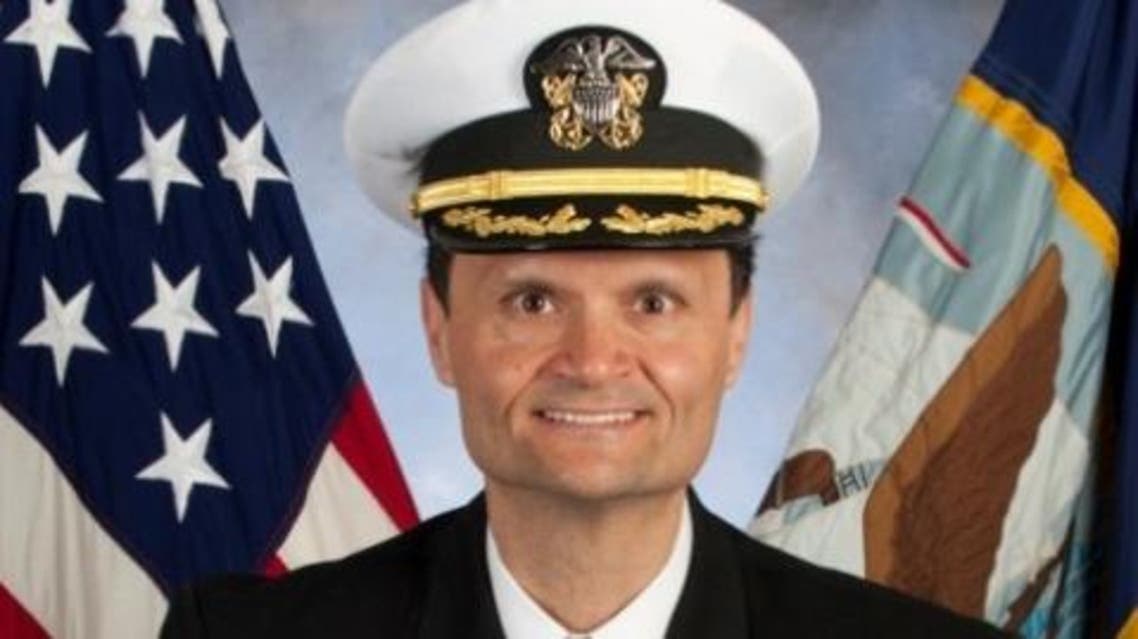 Iranian-American US Navy captain may head carrier in Arabian Gulf amid tensions
An Iranian-American who fled Iran as a child has been assigned in July as the Navy captain of the USS Harry S. Truman, a nuclear-powered aircraft carrier, that could possibly be deployed to the Arabian Gulf amid heightened tensions between the US and Iran.
Kavon Hakimzadeh's deployment may include sailing off the coast of Iran, according to The Virginian-Pilot, a daily newspaper based in Norfolk, Virginia.
While the US Navy often deploys aircraft carriers as a deterrent to tensions around the world, it does not disclose where and when the ships will go.
The newspaper reported that Hakimzadeh's carrier strike group has completed its last major exercise before deployment.
Born to a Texan mother and Iranian father, Hakimzadeh and his family were forced to flee to the US following the country's Islamic Revolution in 1979.
"It just happened to be a country in chaos, a country in revolution. And so as an 11-year-old it was a little traumatic to have life as you know it completely change like that," he told The Virginian-Pilot.
"I think it is probably a lot to do with why I decided I wanted to serve and wanted to be in this line of work," he added, referring to his work in the US Navy.
Earlier in May, the US deployed aircraft carrier USS Abraham Lincoln to the Middle East in response to troubling "indications and warnings" from Iran, and to show that the US will retaliate with "unrelenting force" to any attack, national security adviser John Bolton had said.
"The United States is deploying the USS Abraham Lincoln Carrier Strike Group and a bomber task force to the US Central Command region to send a clear and unmistakable message to the Iranian regime that any attack on United States interests or on those of our allies will be met with unrelenting force," Bolton had said.
US-Iran tensions
Tensions between Tehran and Washington have spiraled since US President Donald Trump withdrew from the 2015 nuclear deal.
Iran has been gradually stepping back from its commitments under the deal, surpassing agreed limits on enriched uranium reserves.
In June, two tankers were hit in suspected attacks in the Gulf of Oman and the crew have been evacuated, only a month after a similar incident in which four tankers in the region were struck.
The US special envoy for Iran said that Tehran was "without question" behind the attacks.
"Those who have seen the intelligence all come away without any question Iran is behind these attacks," Brian Hook had said.
A month later in July, Iran's Revolutionary Guards said they had captured Stena Impero, a British-flagged oil tanker in the Gulf, ratcheting up tension along a vital international oil shipping route.