'No one supports the regime': Former Esteghlal coach says FIFA must act on Iran
"Not one Iranian I met was a supporter of the regime," said a former manager of a major Iranian football club, calling on FIFA to take "decisive" action against Tehran and ban Iranian clubs and the national team for discrimination against women.
German football manager Winfried Schäfer managed Esteghlal Tehran, one of the two biggest clubs in Iran, for almost two years. With Iranian football under the spotlight both on and off the pitch – a shock 1-0 defeat to Bahrain in the World Cup qualifiers coming amid continued accusations of gender discrimination in the sport – Schäfer discussed football, FIFA, and the Islamic Republic.
The Blue Girl
"The [Blue Girl] did not commit suicide because she was not allowed into the stadium. She killed herself because she was sentenced to six months in prison for trying to enter a stadium," said Schäfer, in an interview with the German T-online website.
"Everyone in Iran is well aware of what goes on in prisons," he added.
Sahar Khodayari, known as the "Blue Girl," is an Iranian woman who died from injuries received after self-immolating in September. She took the action after being given a 6-month prison sentence for trying to attend a football game.
Khodayari, who had travelled from Qom to Tehran, attempted to enter Azadi Stadium dressed as a man, but was caught by security.
Khodayari supported Esteghlal, the team Schäfer managed, and later became known as the "Blue Girl" after the color of her favourite team's jersey.
FIFA not doing enough
Schäfer was highly critical of world football organization FIFA, whose regulations prohibit discrimination by gender. He does not believe FIFA has done enough following the death of Khodayari.
Asked what he thought FIFA should have done in response to her death, he said: "The [Iranian] league had not started yet. FIFA should have said to the Iranian authorities that you either enforce equality laws, or have your clubs and national team banned from international competitions. No compromise."
For the first time in four decades, under pressure from FIFA and women's rights campaigners, the Iranian authorities allowed 3,500 women to watch Iran's World Cup qualifying match against Cambodia on October 10. The women were permitted to sit in a women-only section in Tehran's Azadi Stadium, which has a capacity of 90,000.
The move "changes nothing," says Schäfer.
"This is exactly the kind of thing I am critical of FIFA for. This is almost where we were last year. A number of secretaries of the [Iranian football] federation and a small number of women were escorted to a special section. This changes nothing," he said.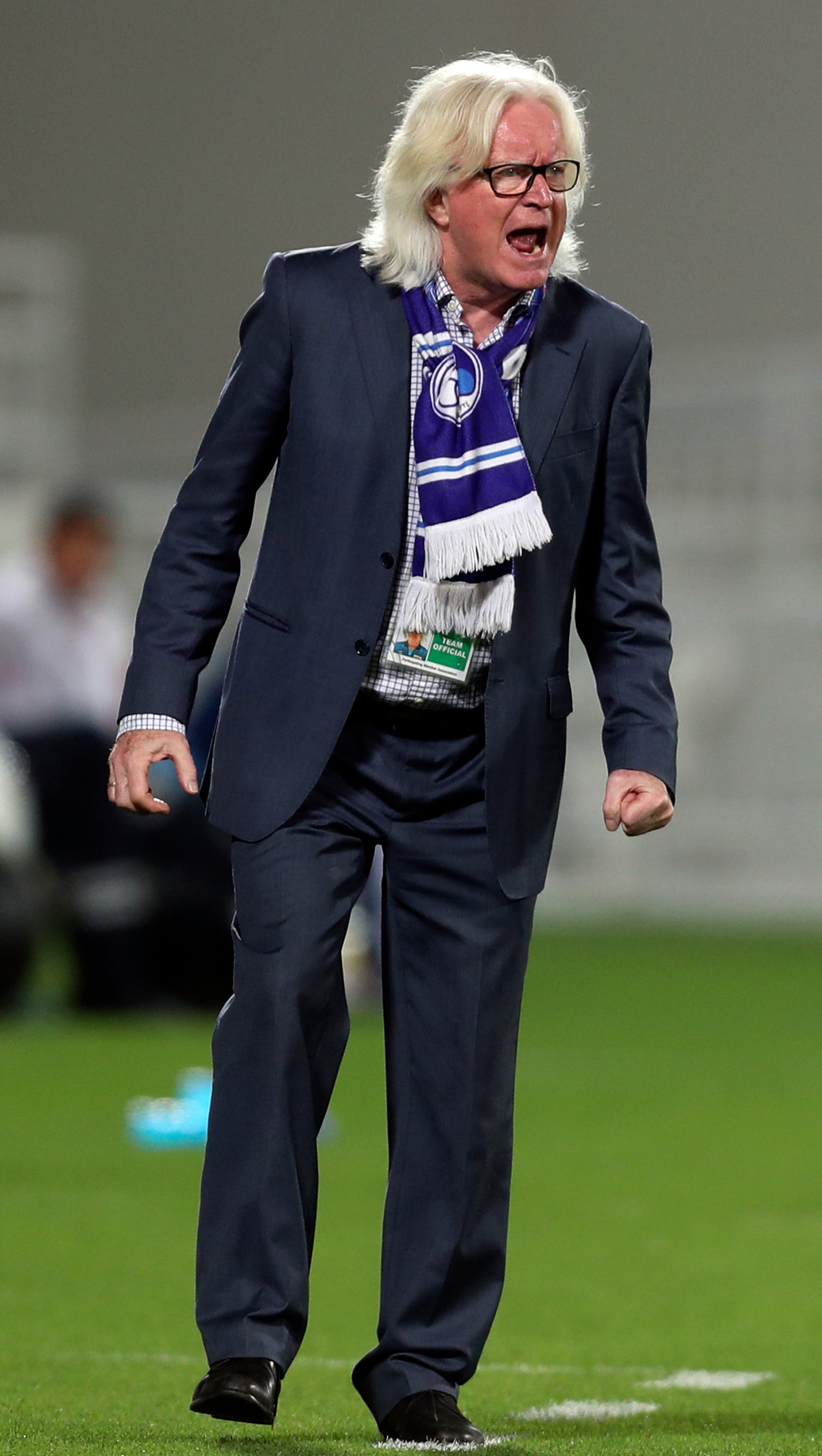 Esteghlal: A symbol of a "lost" Iran
Schäfer also spoke about the history and the fans of the club he managed in Iran.
"[Esteghlal] was founded by the Shah and is a symbol of the good, old days. Millions love Esteghlal because this club symbolizes another Iran," he said.
The "Shah" is Persian for King. The title refers to Mohammad Reza Pahlavi, the last King of Iran, who was overthrown by the Iranian revolution in 1979.
"For many Iranians, Esteghlal is a symbol of an Iran that they lost. A better Iran, one that is noble and free," said Schäfer.
Esteghlal is today "government-controlled," he claimed, saying: "The fact that the club reacted so late to the tragic death of the [Blue Girl] confirmed many of the fans' suspicions that the club is completely in the hands of the government."
"No one" supports the Islamic Republic
Asked whether Iranian football fans in stadiums are with or against women being allowed into stadiums, Schäfer said: "From the people I met, no one supports the ban [on women], no one supports compulsory hijab, no one supports the regime. It is hard to imagine unless you have lived in Iran."
He added: "In the two years that I lived in Iran, I met many people with different occupations. Industrialists, academics, footballers, taxi drivers, and even ministers. Not one of them was a supporter of the regime."
Schäfer added that the Iranians he had met were all against the regime, regardless of age.
"There is fear everywhere in people," he said.
Schäfer was Esteghlal's manager from October 2017 to April 2019. He is currently managing Emirati football club Bani Yas.