In his first speech since Prime Minister Saad Hariri's resignation, Lebanese President Michel Aoun called on Thursday for a new non-sectarian cabinet lineup.

"Ministers should be chosen according to their competencies and expertise, not political loyalties with the consent of political leaders," Aoun said in a televised address to the nation on Thursday evening.

But protesters in the street were unimpressed by Aoun's promises of a technocratic government.

"They can [designate] experts from their own party. We don't trust them," said one 35-year-old artist protesting in central Beirut. Another demonstrator described the speech as a "classic response. We've heard the same thing. It's something they thought we wanted to hear."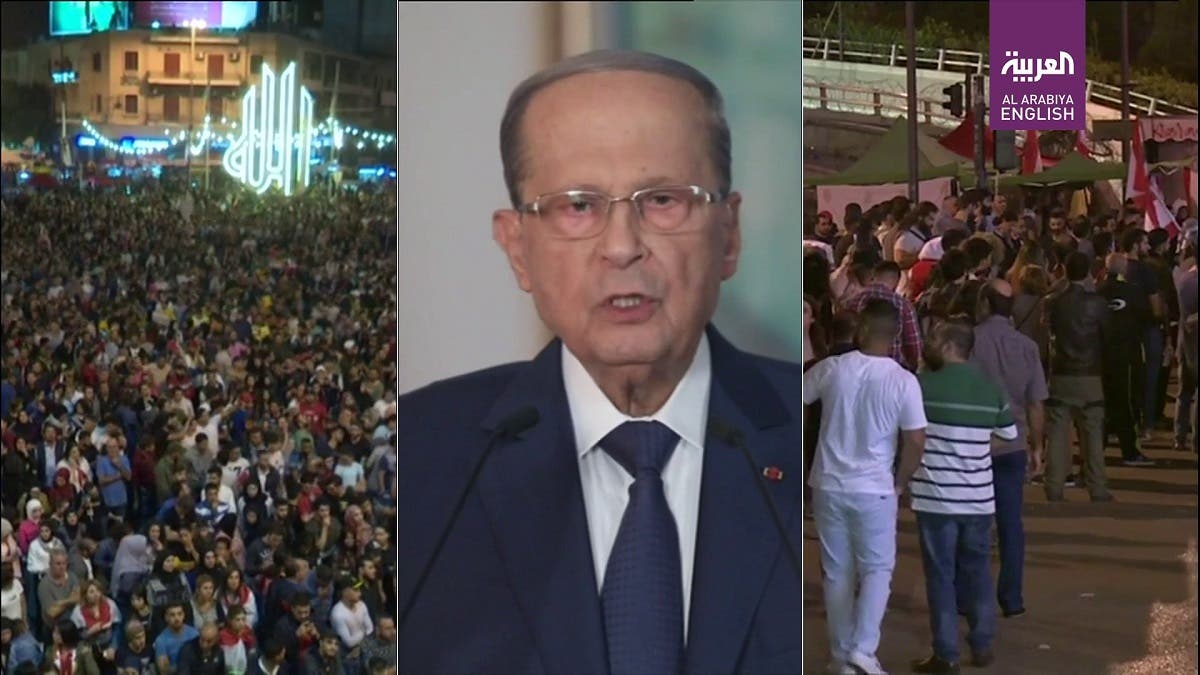 On the evening of October 29, Hariri stepped down as the country's prime minister, in an apparent victory for Lebanese protesters who have been demonstrating for over two weeks – but the victory may be short-lived.

In his speech, Aoun noted that Lebanon is at a "critical juncture," not only politically but economically. Although the unrest has shaken Lebanon's sectarian political system, there are concerns that Lebanon may now enter a period of political instability exacerbated by its dire economic situation.
Hariri has resigned: What next for Lebanon?
Aoun accepted Hariri's resignation on Wednesday, requesting him to continue his role in the capacity of caretaker prime minister until a new government is formed. According to the Lebanese Constitution, parliament should then elect a new prime minister, which requires a majority of votes among parliamentary blocs. The new prime minister must form a transitional government, and eventually, hold parliamentary elections.

However, the process is likely to hit snags, not least choosing a new Prime Minister. Lebanon's political system is based on a system of sectarian power-sharing. Following Lebanon's 15-year war, the Taif Agreement was implemented in 1989 that solidified the current government makeup: the prime minister must be a Sunni Muslim, the president a Maronite Christian, and the speaker of parliament a Shia Muslim.

Aoun is set to meet with Parliamentary blocs to consult on naming a new prime minister, but finding a Sunni candidate acceptable to both the protesters and the political elite will not be easy.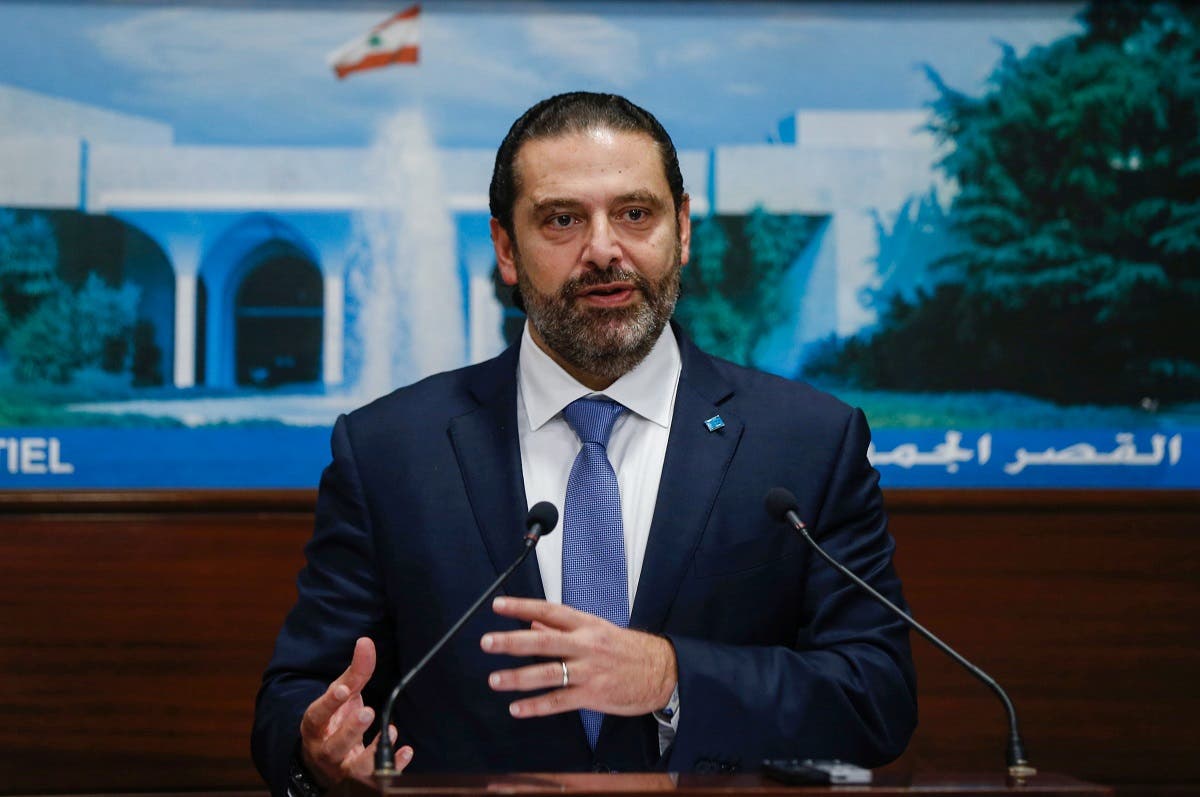 Protesters say they expressly reject a cabinet headed by a member of the existing political elite. Should Hariri be tasked with forming a technocratic government, he would likely face renewed protests and expected exacerbated tensions with Foreign Minister Gebran Bassil and Hezbollah after their recent standoff during the protests.

Other members of Hariri's Sunni Future Movement touted for the position, such as Interior Minister Raya El Hassan, would likely to cause anger in the streets for the same reason.

On the other hand, a political outlier without the full support of the ruling class would struggle to lead a government, since state institutions are controlled by politicians who could hinder the work of an unpopular prime minister.

Long-serving Shia MP Yassine Jaber hopes the decision will come swiftly, so parliament can continue with its legislative work.

"What I've been hearing is that during the weekend there will be consultations at the presidential palace... I hope for quick consultations so we can resolve the issue of the government," Jaber told Al Arabiya English.

Jaber believes that Hariri will be forced to return to his position, due to a lack of other willing candidates.

"Most probably it will be Hariri again. I don't feel the public was against Hariri specifically... it's not easy to find a prime minister ready to take on the job," he said.

Mona Harb, a professor of Urban Studies and Politics at the American University of Beirut, believes there is danger that Aoun and the current parliament may produce a "one-color new government" – in other words, a government made of ministers from Hezbollah and its political ally, Aoun's Free Patriotic Movement.

"This is a strategy they could use. But they do need someone with good foreign relations so it would be hard to produce such a government," Harb said.
With Lebanon in a state of economic crisis, parliament cannot spend too long making its decision. Banks are set to open on Friday, but a rumored shortage of dollars in Lebanese banks has sparked fears that capital controls will block attempts to remove money from the country. Frustration with Lebanon's economy was one of the long-term causes of the recent protests. Earlier this week, Lebanon's State Prosecutor Ghassan Oueidat banned exchange dealers and businessmen from exiting the country with large amounts of dollar notes.

"There is a ticking bomb in Lebanon now. We have the financial and monetary situation, a very challenging one, so there is no time to waste to regain confidence in the system and in Lebanon," Jaber continued, referring to the much-needed speedy formation of a new government.
Void or no void?
Some protesters consider Hariri's resignation the first step in a long road to reform.

"I'm very happy he [resigned]. He should've done so after day one… Now we have to oblige them to accept a government, a good honest one who will not steal from the people as they've been doing for thirty years with total impunity," Nawal Meouchi, a 72-year-old protester told Al Arabiya immediately after Hariri's resignation announcement on Tuesday.

For Wajih Accary, who has been unemployed for four years, Hariri's resignation proves that the ruling classes "can't ignore the people anymore, especially when you're one people speaking with the same demands and problems."

But public opinion is not one-sided. Hours before Hariri's announcement, Shia Hezbollah and Amal supporters wreaked havoc in central Beirut, attacking protesters near the Ring Road bridge and destroying tents near Martyrs' Square. It is widely believed that the violence was Hezbollah's warning to Hariri against dissolving the former government, in which it had a strong position.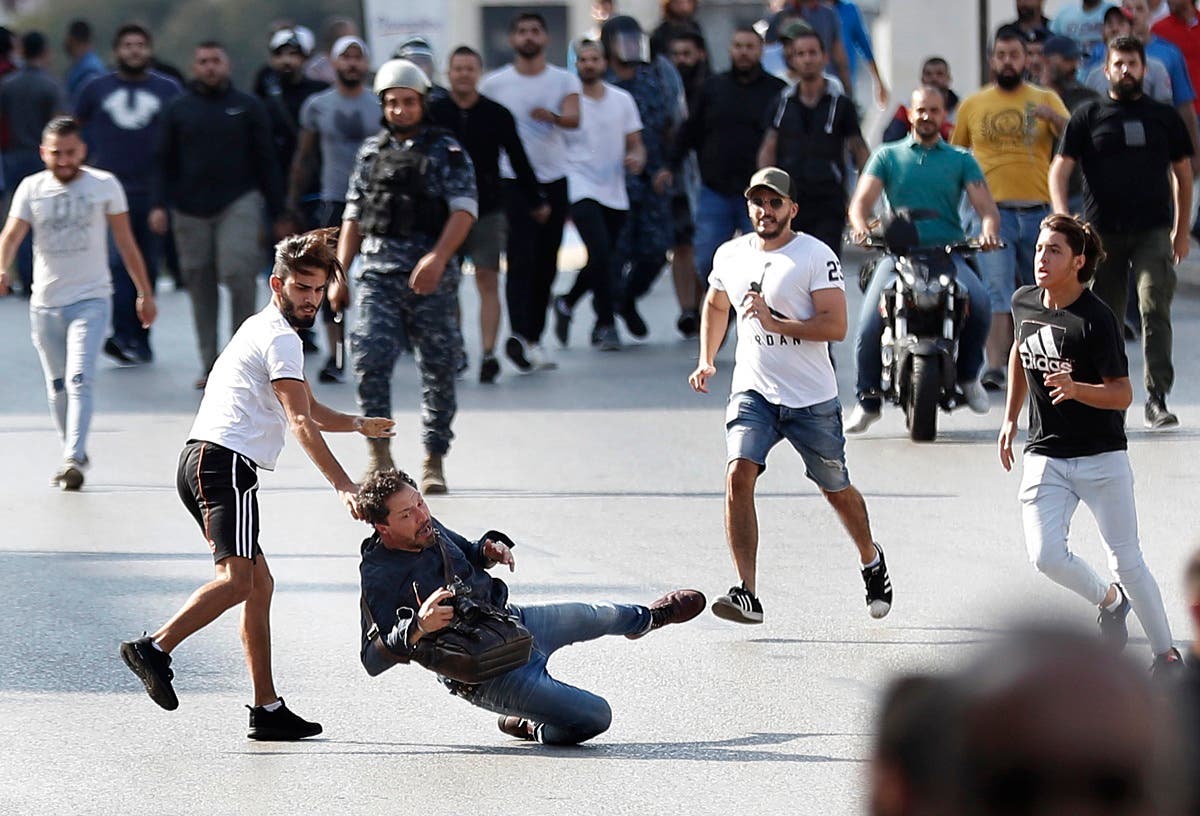 Throughout the protests, Hezbollah leader Hassan Nasrallah has vocally opposed the resignation of the government, invoking images of chaos and disarray should Hariri's government be toppled. This fear of a political "void" - an image used effectively in Nasrallah's speeches - is one misconception which political advocacy group Beirut Madinati seeks to debunk. The group has published graphics explaining the next steps for the government, providing the constitution is followed.

"For the time being, the constitution is a good thing for us - people are advancing a narrative of the void and chaos, and it is not true," Harb told Al Arabiya English.

Harb considers Hariri's resignation not just a major blow to Nasrallah but to all sectarian leaders.

"Yes, it was a major blow [to Nasrallah] that Hariri resigned and Nasrallah's word was not respected. But in a sense that is another win for the protesters. All the sectarian leaders have lost something," she said.

Despite Nasrallah's orders, many members of the Shia community took part in the protests. Jaber, who has been an MP for the predominantly Shia city of Nabatiyeh since 1992, told al-Arabiya English that such behavior was to be expected given the current economic situation in Lebanon.

"The Shia are probably as poor as everybody else. I am not surprised to see them protest."