Sultan Qaboos bin Said, who died early on Saturday, ruled Oman for 50 years and saw the transformation of his country into a prosperous state and was viewed as a mediator for some of the region's pressing issues.
Qaboos had no children and had not publicly appointed a successor, but according to several past reports and sources, he secretly recorded his choice in a sealed envelope addressed to the royal family council.
Oman's constitution states that the royal family should choose a new sultan within three days of the position falling vacant.
Should it fail to reach an agreement, the nation's defense council, the head of the Supreme Court and the heads of the two chambers of the consultative council would then enforce Qaboos's choice and enthrone the person he designated in the envelope.
Moments after state news agency announced the death of Sultan Qaboos, Oman's high military council released its own statement calling on the country's ruling family council to convene in order to choose a new ruler.
According to the country's constitution, the council will have three days from the announcement of the death to name a successor, otherwise, the second option of reverting to Qaboos' sealed envelope will be enacted.
Omani journalist Yousuf al-Hooti said preparations were underway for the funeral of Sultan Qaboos in Muscat with arrangements being made for the arrival of leaders from the Gulf Cooperation Council and their representatives.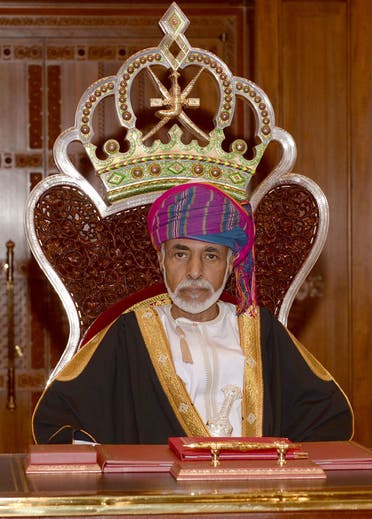 "Given that Sultan Qaboos was a military one, having graduated from the prestigious Sandhurst military academy, it will be of a high probability that he will be given a military procession or funeral before his burial at the royal al-Said family cemetery," al-Hooti said.
According to al-Hooti, the top three names being primed as successors are likely to include Asaad bin Tariq al-Said, the current Deputy Prime Minister for relations and international cooperation affairs, Haitham bin Tariq al-Said, the current Minister of Heritage and Culture and Shihab bin Tariq al-Said, a former Oman Navy commander and top royal advisor.