Russia and Turkey have engaged in a war of words over the ongoing clashes in Syria's Idlib province, where the Russian-backed Syrian regime is bombarding Turkish-backed opposition groups in the strategic city of Saraqib.
The two countries have previously cooperated in Syria despite supporting rival sides. Turkish President Recep Tayyip Erdogan and Russian counterpart Vladimir Putin met in Sochi last year and signed deals that established a "demilitarized zone" in the northwestern Idlib province and joint military patrols in northeastern Syria.
But with Russian-backed Syrian forces killing Turkish soldiers in Idlib over the weekend, President Erdogan said that the agreements are clearly not working and warned Russia not to stand in the way of retaliation.
"I want to especially tell the Russian authorities that our interlocutor here is not you but the [Syrian] regime, and do not stand in our way," said Erdogan, who called the attack "a turning point in Syria for Turkey."
Russia blamed the death of the Turkish soldiers on Ankara for not informing Moscow about its operations in Idlib, a claim that Turkey refutes.
Erdogan then made a provocative visit to Ukraine, where Russian-backed separatists are fighting against the Ukrainian government in the east of the country. After pledging $200 million to the Ukrainian army, Erdogan stated that Ankara does not recognize Russia's illegal annexation of Crimea and shouted "Glory to Ukraine," the slogan commonly used by Ukrainians fighting Russian separatists.
Against this tense backdrop, Turkey's Foreign Minister Mevlut Cavusoglu announced that Russia was sending a delegation to Turkey for talks on Saturday – but repeated that his country would do "whatever is necessary" to prevent a "humanitarian crisis" in Idlib.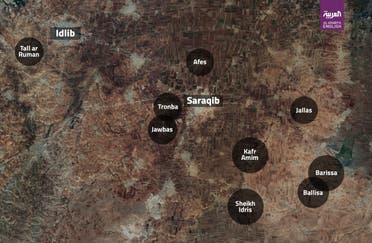 On different sides in Syria and Libya
Turkey and Russia have found themselves on opposite sides in two key conflicts: Syria and Libya.
In Syria, Russia has been a key supporter of Syrian President Bashar al-Assad. Russian planes have been crucial in the regime's campaign to establish control over the entire country. Russia also has three military bases in Syria, including the strategic naval port in Tartus on the Mediterranean.
In contrast, Turkey supports Syrian opposition groups in northern Syria, where it has occupied territory since 2016. The Turkish-backed Free Syrian Army is one of the key opposition groups active in Idlib, and pro-Turkey Syrian militants have fought against both the regime and the Kurdish-backed Syrian Democratic Forces.
While Russia therefore wants the Syrian regime to take Idlib eventually, Turkey is keen that the opposition retains control.
They also back different sides in Libya, where the Libyan National Army (LNA) led by Gen. Khalifa Haftar is fighting against the Government of National Accord (GNA) for control of the country.
Erdogan has sent military troops to support the GNA, whose prime minister signed a controversial agreement giving Turkey maritime rights over much of the eastern Mediterranean, while Russia has voiced its support for the LNA.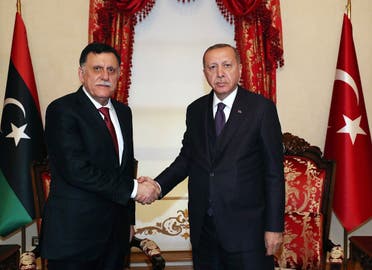 These issues have threatened to bring the two powers into conflict.
In 2015, a Turkish F-16 fighter jet shot down a Russian military plane near the Syrian-Turkish border, sparking a diplomatic crisis. At the time, Putin called the downing of the plane a "stab in the back delivered by the accomplices of terrorists" and warned it would have "serious consequences for Russian-Turkish relations."
The presence of Turkish troops in Idlib risks further flashpoints. In line with agreements with Russia, Turkey has established military observation posts in Idlib aimed at protecting opposition groups.
But with the regime advancing against Turkish allies in the region, the presence of Turkish troops in an area under heavy bombardment by Russian-backed Syrian planes creates a risk of future deaths – and strains in relations.
But strong underlying relations
Despite the recent war of words, the falling out is unlikely to escalate because of underlying mutual interests, according to experts.
While Erdogan has complained publicly, he made a point of restating the "strategic importance" of relations with Moscow, said Bulent Aliriza, the founding director of and an associate at the Turkey Project at the Center for Strategic and International Studies.
"[Erdogan] clearly continues to believe that the disagreements in Libya and Syria are transient and manageable and will not undermine his relationship with Putin. Their frequent meetings and phone contacts, including one yesterday, is testimony to that belief," he added.
Although Turkey is a member of the US-aligned NATO alliance, which opposes Russia on key issues including Ukraine, it has strained relations with its fellow NATO members and several mutual interests with Russia.
The arms trade is a key factor in the relationship. Turkey purchased S-400 anti-aircraft missiles from Russia last year, prompting criticism from its NATO allies and the US to evict it from the F-35 fighter jet program.
The two countries have close energy ties as well, especially following the launch of the TurkStream gas pipeline last month. The pipeline carries Russian gas under the Black Sea to Turkey, despite US opposition.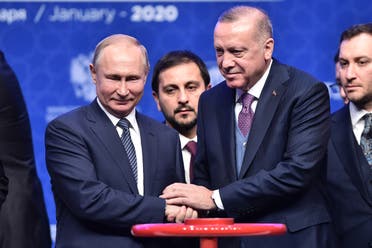 Russia is also a key source of tourism to Turkey, with 6.89 million Russian tourists visiting during eleven months of 2019, according to the Turkish newspaper The Daily Sabah.
These mutual economic interests "take precedent and preclude wider escalation," said Jessica Leyland, senior intelligence analyst – Middle East and North Africa at AKE International.
"There is unlikely to be wider fall out between Turkey and Russia, both of whom approach Syria and Libya with their own individual, mutually acknowledged, but not necessarily competing, aspirations," she added.
Others, however, pointed out that the clashes in Idlib were only likely to escalate – with potentially negative consequences for all parties.
"There will be more blood, more fighting" because of the "miscalculations" of the foreign powers involved in Syria, said former Syrian diplomat Bassam Barabandi.
"Today we are reaching the final stages, and the Syrians are paying the price," he added.